The 'art' of Imperial's community investment
To celebrate Canada's sesquicentennial, an estimated $6 million in artworks will be donated to Canadian museums and galleries. The artwork donations include pieces by Group of Seven artist Lawren Harris gifted to the National Gallery in Ottawa and the Glenbow Museum in Calgary.
Imperial has a strong, prominent history in Canada and so does our art collection. The company has been collecting art for more than 70 years with the goal to support Canadian artists, contribute to Canadian culture, enhance the work environment for employees and provide public awareness of the visual arts.
Imperial streamlined its corporate art collection after consolidating our Toronto offices and transitioning our workforce to a new Calgary campus. Imperial could not accommodate its entire artwork collection in the new space because of its open-concept design, which has fewer walls. A focused body of art that is representative of the regions of Canada was selected and moved to the campus in Quarry Park.
Donations across Canada
In total, 43 pieces will be donated to 15 museums and galleries across Canada, in honour of Canada's sesquicentennial.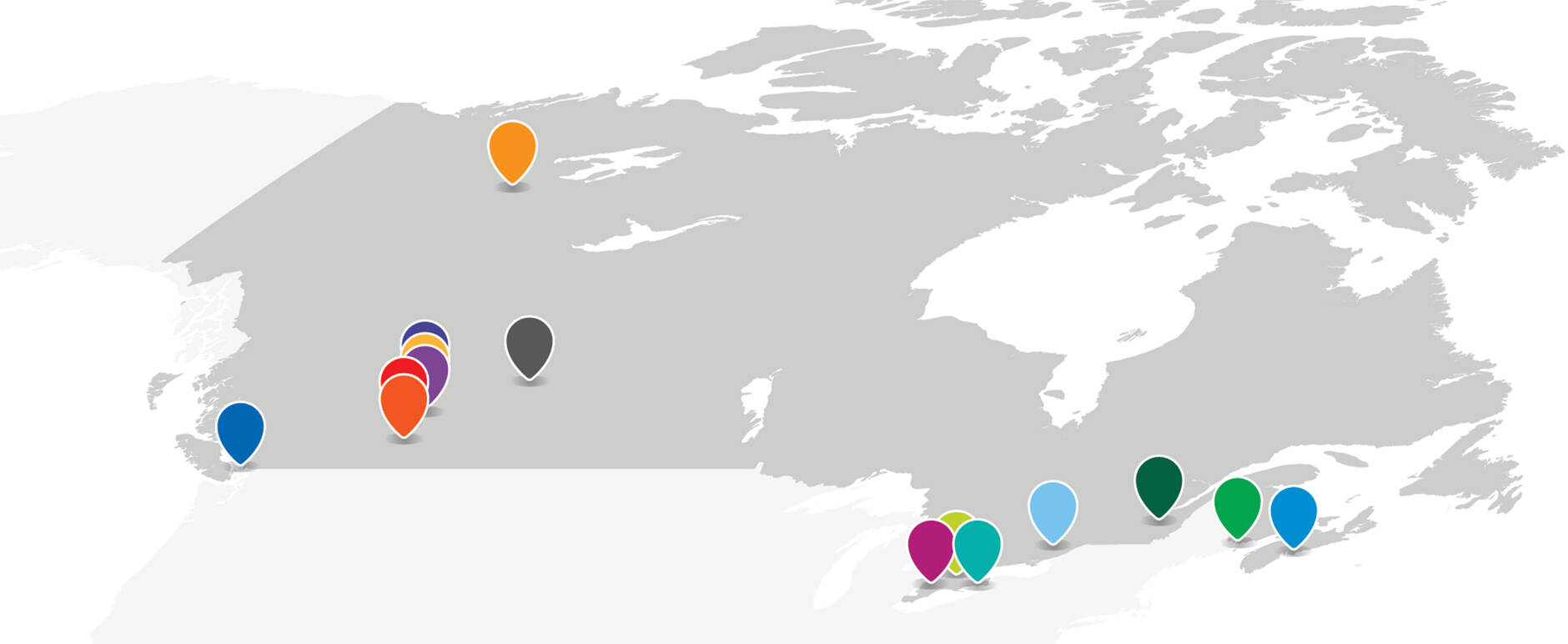 National Gallery of Canada
A total of five pieces were donated by Imperial to the National Gallery of Canada. In addition to the Harris piece, Billboard Jazz, we also donated Paul Peel's Idle Dreams (1882); Prudence Heward's, Miss Anne Grafftey (1944); Kathleen M. Morris's, Birds Feeding (c. 1945); and A.J. Casson's, Twilight Near Britt (1960).
"We are grateful to Imperial for its generous donation to Canada's national collection. These are remarkable works by some of Canada's most significant historical artists and they will certainly be appreciated by visitors to the National Gallery," said NGC Director and CEO Marc Mayer.
View the National Gallery of Canada press release
Glenbow
The Harris piece donated to the Glenbow, Algoma Waterfall, is featured in the Glenbow's GlenbowAt50 exhibit, which celebrates the museum's 50th anniversary. In honour of the anniversary, Imperial also sponsored a reduced admission of 50 cents from October 1 – 5, the same admission fee charged when the Glenbow first opened in 1966.
Art auctions raises $784,000 for Imperial's United Way partners
Art auctions raises $784,000 for Imperial's United Way partners In 2014 and 2015, a number of pieces from Imperial's art collection were sold in a series of online and live auctions. The pieces were available through Heffel Fine Art Auction House (Heffel) H02 Platform and provided collectors an opportunity to acquire quality works of fine art at entry-level prices. Response to the auctions was overwhelmingly positive. Net auction proceeds of $784,000 were disbursed among Imperial's United Way partners across Canada on a pro-rated basis. Lower-value art that is not sold will be donated to DeliverGood, an organization that coordinates art distribution to charities and non-profit organizations.
Watch a video summary of our 2014 art divestment
Loaned artwork
Over the years, Imperial has also loaned its artwork to galleries in Canada and the Canadian Embassy in Washington. In 2015/2016, we loaned a Harris painting to The Idea of North: The Paintings of Lawren Harris, an exhibit co-curated by comedian, musician, actor and writer Steve Martin which travelled the Hammer Museum in Los Angeles, Museum of Fine Art in Boston and the Art Gallery of Ontario (AGO).
Learn more about The Idea of North: The Paintings of Lawren Harris