Sustainability
Workforce development
We have a clear goal at Imperial to build a workforce that is representative of the Indigenous populations where we operate across Canada.
This means creating a work environment that supports diversity of thought and experience, while also investing in partnerships, programs and strategies to help us attract and retain Indigenous employees who want to build meaningful careers with Imperial.
The cornerstone of our workforce development program is our Indigenous employee network model, designed to not only support Indigenous recruitment and retention, but also to provide a safe space for Indigenous employees to come together and share experiences, mentor and support each other.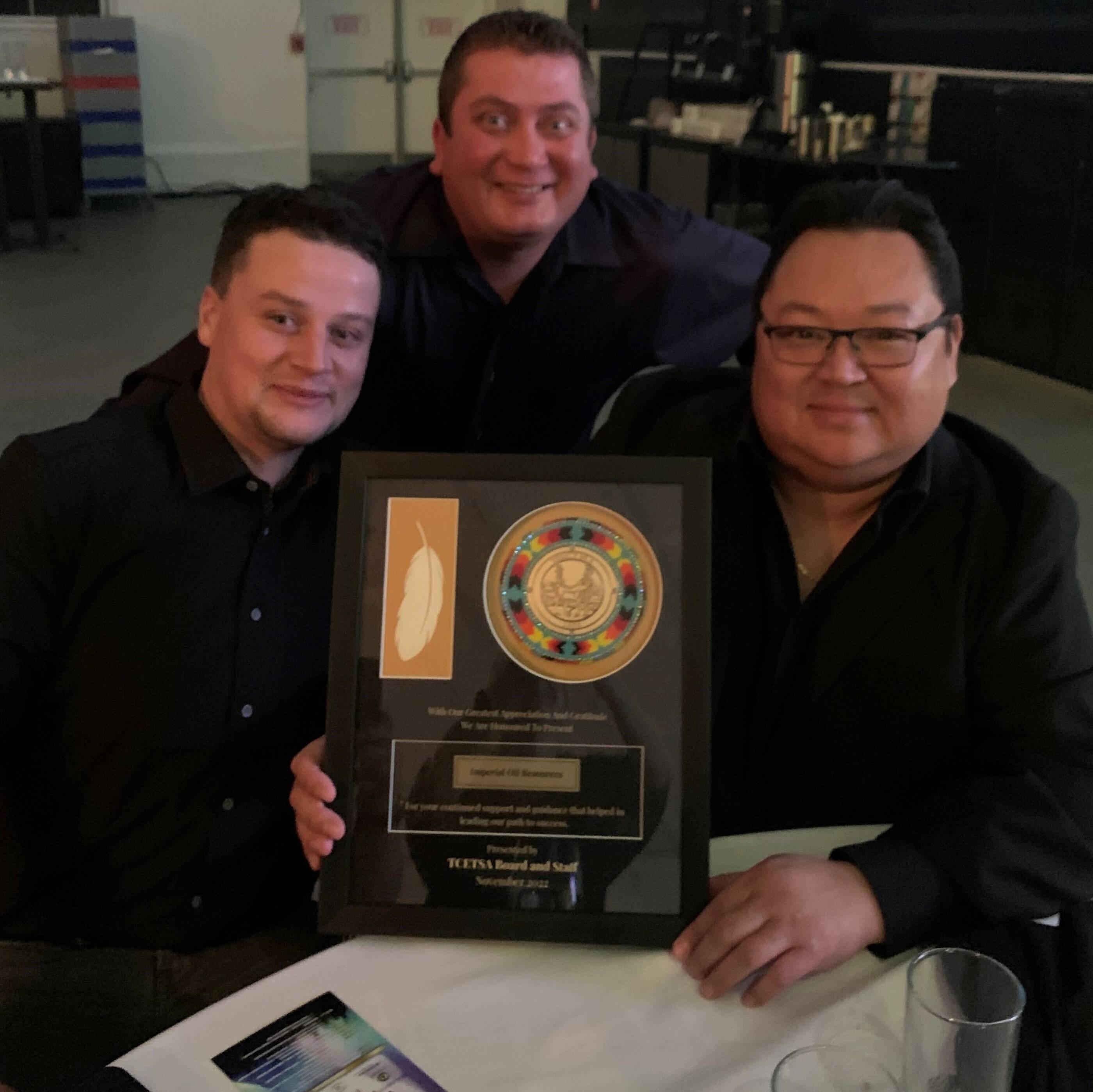 Indigenous internship program
Imperial's Indigenous internship programs are integral to our recruitment efforts across Canada, designed to provide industry experience and where possible transition to full-time employees. In addition to on-the-job training, participants gain valuable work experience, mentorship and support. More information on Imperial's Indigenous internship and scholarship programs can be found on our website.
For the last several years, Imperial has partnered with the Tribal Chiefs Employment Training Skills Association (TCETSA) to support recruitment efforts for Cold Lake's Indigenous internship program, as well as to contribute to the development of a unique Indigenous-led environmental monitoring training program at Keyano College in Fort McMurray, Alberta and University Blue Quills in St. Paul, Alberta.
Indigenous awareness education
As Imperial employees, we have a responsibility to learn from the experiences of Indigenous Peoples in Canada. We offer a series of Indigenous awareness professional development courses available to all employees to further employee knowledge of Indigenous culture, history and traditions and to create safe spaces for learning, engaging and understanding.
Our training programs were created with significant input from our Indigenous employees and community partners, designed to help develop a better appreciation for the legal, social and political challenges that Indigenous groups face, the historical implications of colonization, treaties and residential schools and also touches on ceremony, spirituality and the unique traditions of the many communities where we operate across Canada.
We also have networks across Canada where Indigenous and non-Indigenous employees come together to share experiences and learn more about each other's stories, cultures, traditions and history and where they can participate in national days of reconciliation events such as National Indigenous Peoples Day and Orange shirt days as well as site-specific smudging workshops and Indigenous-inspired cooking classes.