Brad Corson's remarks
2022 was an exceptional year for the company, both in terms of operational and financial performance. Sustained actions taken during the past two years to improve cost, reliability and competitiveness, coupled with strong commodity prices, enabled us to achieve records across the organization.
Underpinning these results are an unrelenting focus across the organization on safety and reliability, and continued optimization of the company's integrated business model. We also advanced our emissions reduction plans across the organization.
In 2022, Imperial recorded net income of more than $7.3 billion, a record for the company driven by higher realizations in the upstream and higher margins in the downstream, as well as high reliability across our operations. Our focus on strong operational performance and capital discipline delivered nearly $10.5 billion in cash flow from operations. Capital expenditures of almost $1.5 billion advanced key projects, including the completion of the Sarnia products pipeline, which improves our ability to supply refined products to markets in Ontario.
Throughout 2022, the company returned a record $7 billion to its shareholders through our reliable and growing dividend and industry-leading share repurchase programs. 2022 marked the 28th consecutive year of dividend growth for the company.
Brad Corson
Chairman, president and chief executive officer
Full-year earnings and cash flow
Achieved net income of $7,340 million.
Generated robust cash flow from operating activities of $10.5 billion driven by portfolio optimization and disciplined capital spending.
Increased quarterly dividend declared to $0.34 per share in the first quarter, and to $0.44 per share in the fourth quarter of 2022, increasing the annual dividend paid for the 28th consecutive year.
Reduced outstanding debt by $1 billion, further enhanced by the company's industry leading balance sheet and improved financial flexibility.


Shareholder return
Record shareholder returns of over $7.2 billion; including dividends of over $0.8 billion and share repurchases of about $6.4 billion under two substantial issuer bids of $2.5 billion and $1.5 billion respectively, and the accelerated completion of the company's normal course issuer bid.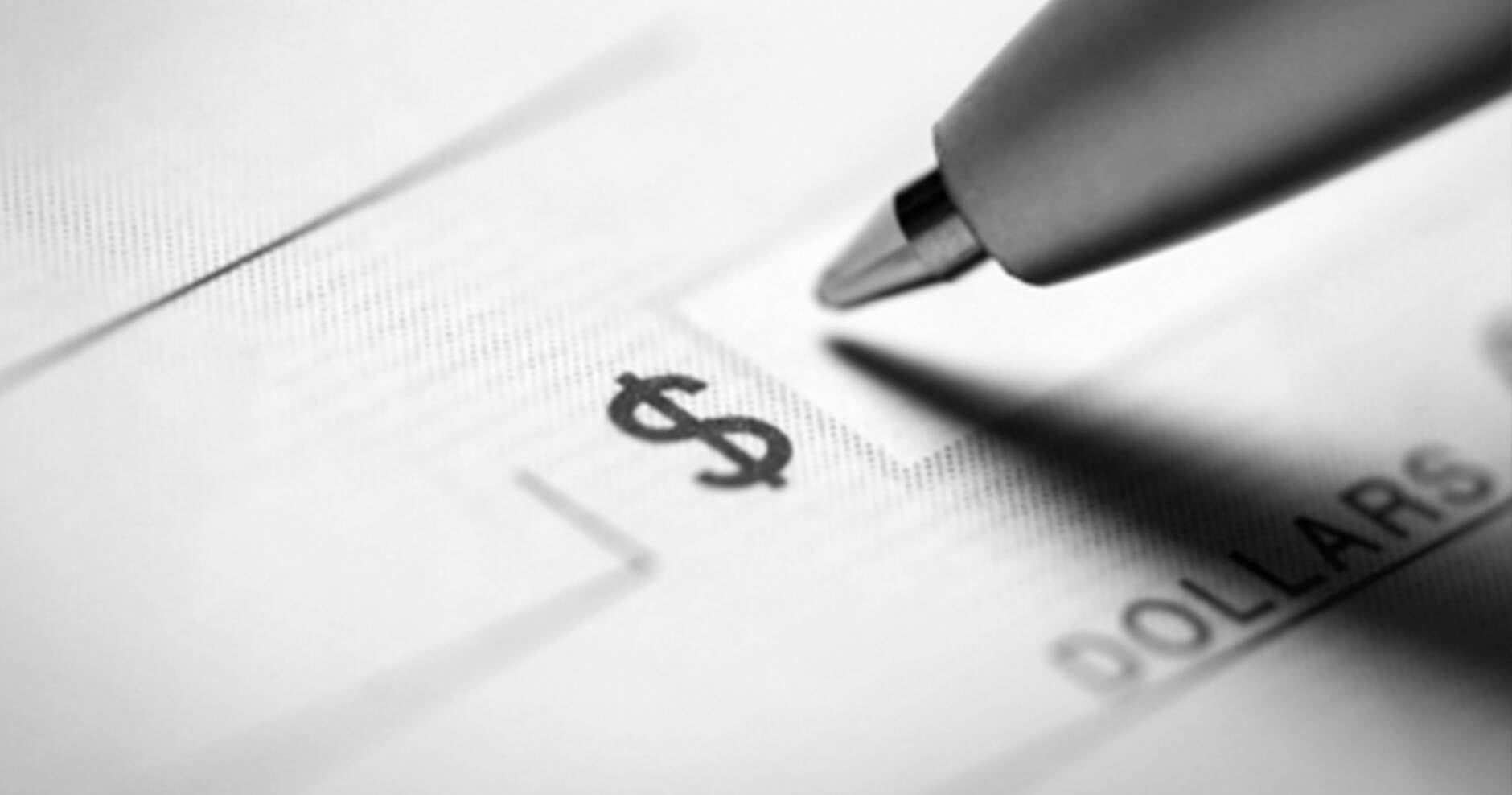 Capital and exploration expenditures
Capital expenditures of $1,490 million, up from $1,140 million in 2021.
Upstream performance
Produced 416,000 gross oil-equivalent barrels per day of full-year upstream production; driven by strong operations and a continued focus on low capital high return investments.
Kearl's second half production was the highest in the asset's history, bringing full-year production to 242,000 gross oil-equivalent barrels per day.
Achieved best-ever single-day production at Kearl of 360,000 gross oil-equivalent barrels per day on December 29, 2022, and matched best-ever quarterly production in the fourth quarter.
Produced 144,000 gross oil-equivalent barrels per day of full-year production at Cold Lake, the highest full-year production since 2018, which was driven by higher reliability and production enhancement initiatives including field optimizations and drilling.
Progressed construction of the Cold Lake Grand Rapids expansion project and accelerated phase 1 startup to year-end 2023.
Syncrude produced 77,000 gross oil-equivalent barrels per day (Imperial's share) of full-year production, the highest annual production in its history, supported by the interconnect pipeline.
Optimized and focused portfolio by completing, together with ExxonMobil Canada, the sale of XTO Energy Canada for total cash consideration of approximately $1.9 billion ($0.9 billion Imperial's share).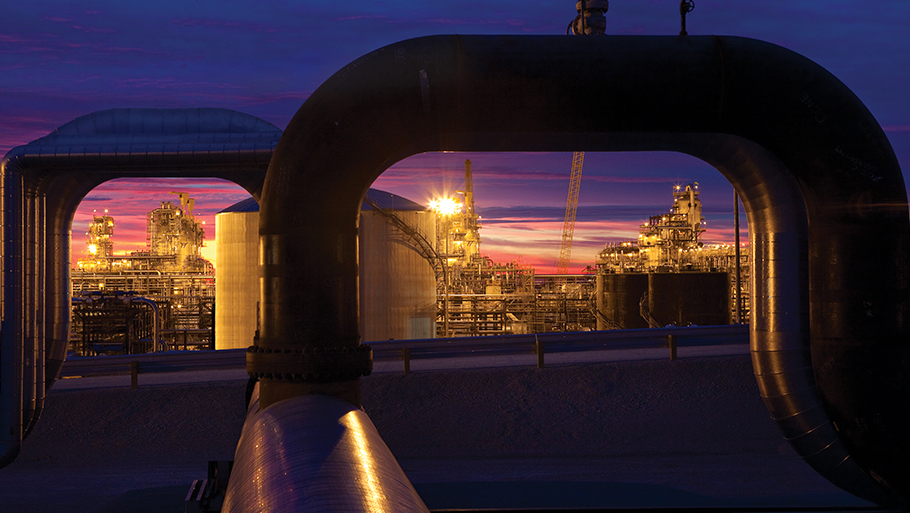 Commitment to sustainability
Established the company's goal to reduce emissions intensity at its operated oil sands by 30% by 2030 compared with 2016 levels.
Entered into two of Imperial's largest ever contracts with Indigenous-owned companies to provide large scale earthwork, land reclamation and mining support at our Kearl asset.
Continued deployment of boiler flue gas emissions reduction technology at Kearl, starting up one additional boiler unit, and fully funding remaining additional units.
Entered into a strategic collaboration with E3 Lithium to advance a lithium extraction pilot in Alberta.
Entered long-term contract with Air Products to supply low-carbon hydrogen for Imperial's planned renewable diesel complex near Edmonton, Alberta.
Progressed startup of world scale battery technology at Sarnia to optimize electricity consumption.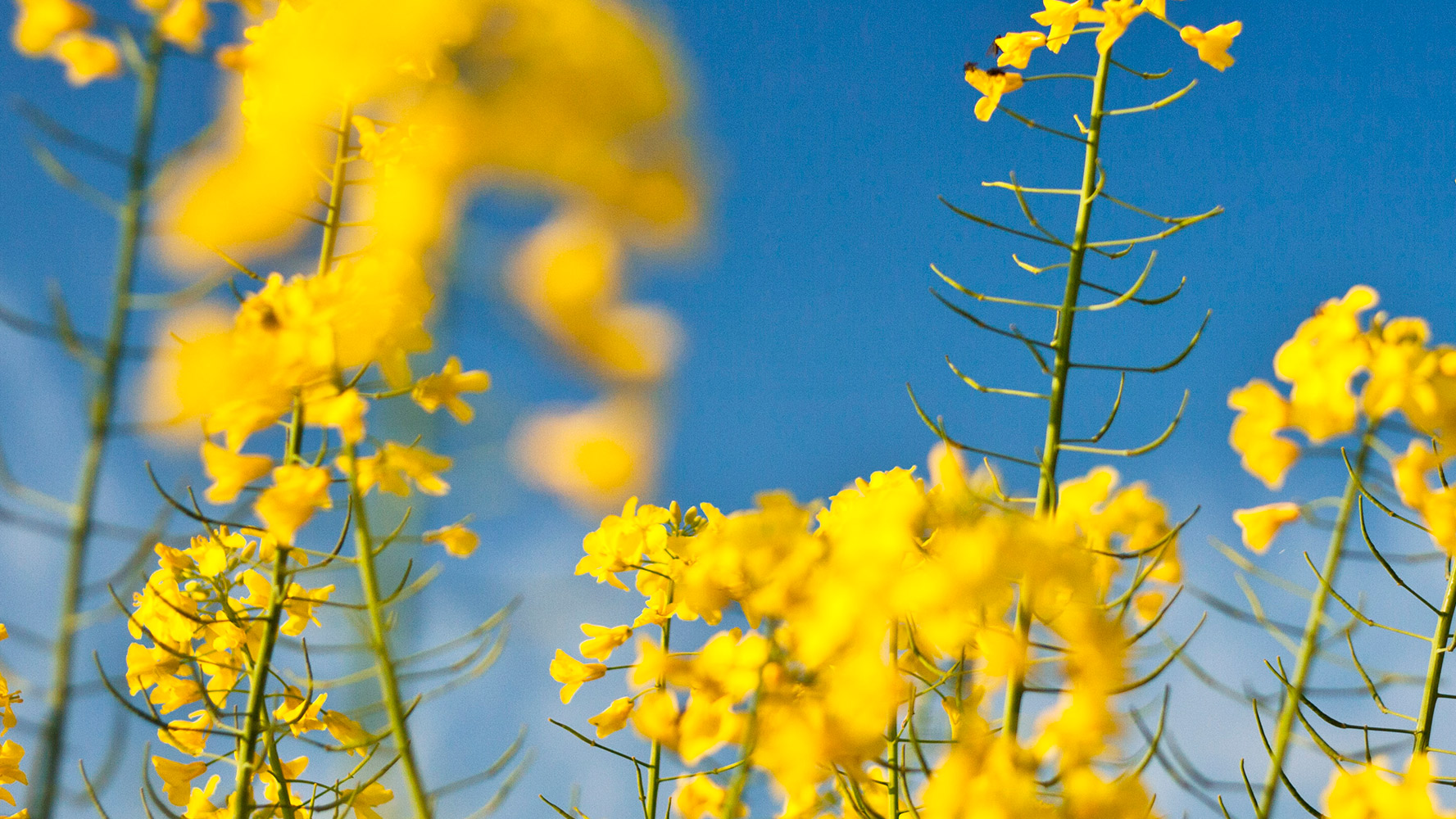 Downstream and Chemical performance
Achieved highest full-year capacity utilization in company history, increasing refinery capacity utilization by 9 percent to 98 percent with monthly crude throughput records achieved at all three refineries.
Achieved highest ever distillate production as a percentage of our total refining crude capacity.
Completed the Sarnia Products Pipeline project increasing capacity, improving reliability of supply, lowering logistics costs, and increasing sales in the high-value Toronto market.
Continued to progress plans to construct a world-class renewable diesel complex at Strathcona refinery, with a final investment decision announced in January, 2023.
Reliable operational performance supported Chemicals net income of $204 million.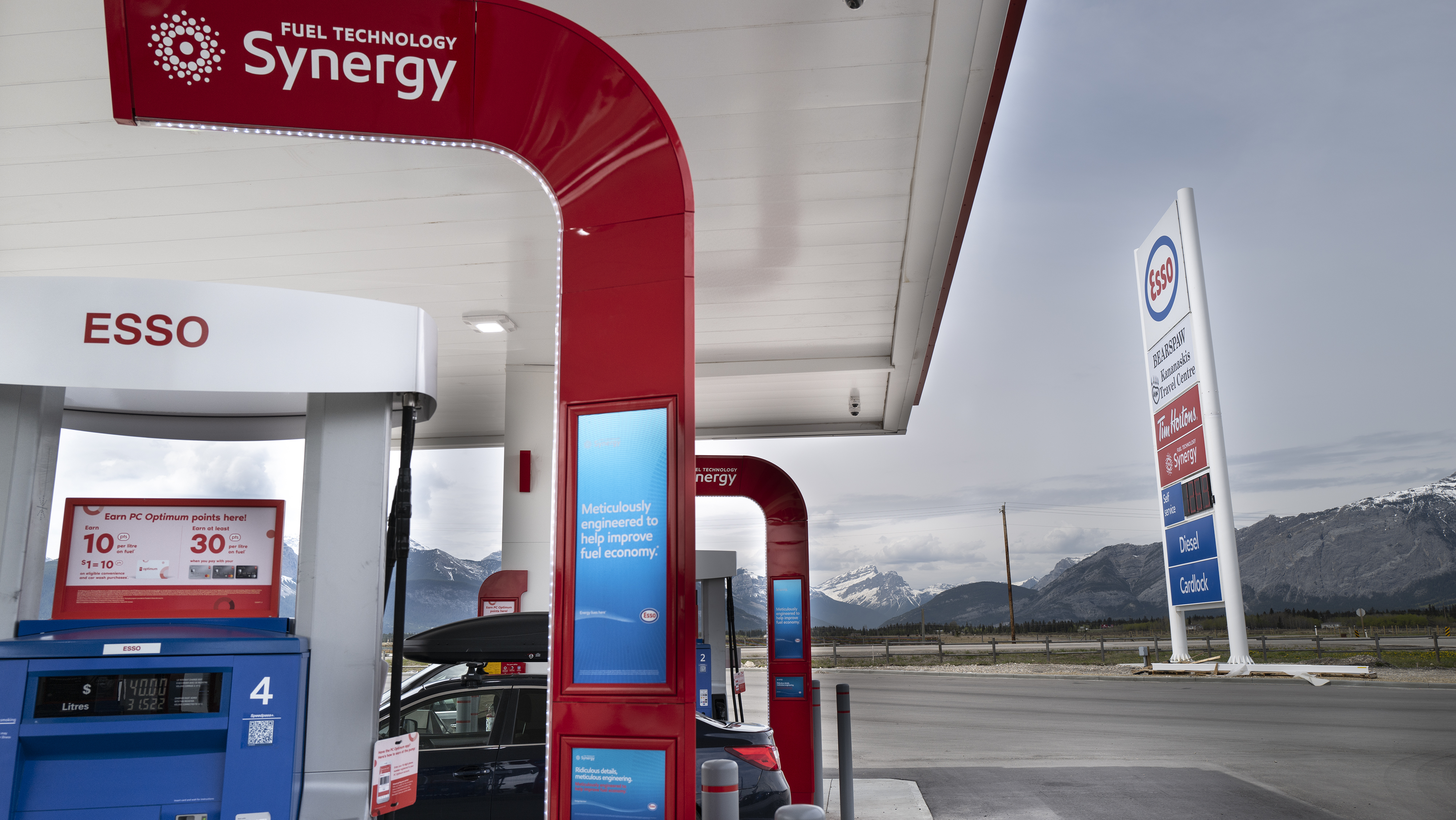 Forward-looking statements: Statements of future events or conditions in this report, including projections, targets, expectations, estimates, and business plans are forward-looking statements. Similarly, discussion of emission-reduction roadmaps or future carbon capture, biofuel, hydrogen, plastics recycling and other plans to drive towards net-zero emissions are dependent on future market factors, such as continued technological progress and policy support, and represent forward-looking statements. Forward-looking statements can be identified by words such as believe, anticipate, intend, propose, plan, goal, seek, project, predict, target, estimate, expect, strategy, outlook, schedule, future, continue, likely, may, should, will and similar references to future periods. Forward-looking statements in this report include, but are not limited to, references to improved financial flexibility; leveraging flexibility in the downstream and capturing market opportunities; the impact of the Sarnia products pipeline; the company's greenhouse gas emissions intensity goal for 2030 for its oil sands operations, including how it plans to achieve these goals; the timing, production and emissions reductions from the renewable diesel facility at Strathcona; the progress and impact of various initiatives including with E3 Lithium, Air Products, FLO and Atura Power; the impacts of the company's collaboration with Indigenous communities.
Forward-looking statements are based on the company's current expectations, estimates, projections and assumptions at the time the statements are made. Actual future financial and operating results, including expectations and assumptions concerning future energy demand, supply and mix; commodity prices and foreign exchange rates; production rates, growth and mix across various assets; project plans, timing, costs, technical evaluations and capacities, and the company's ability to effectively execute on these plans and operate its assets, including its investment in the renewable diesel complex at Strathcona and the Leming, Grand Rapids and LASER projects at Cold Lake; the adoption and impact of new facilities or technologies on reductions to GHG emissions intensity, including technologies using solvents to replace energy intensive steam at Cold Lake, boiler flue gas technology at Kearl, Strathcona renewable diesel, carbon capture and storage including in connection with hydrogen for the renewable diesel project, recovery technologies and efficiency projects and any changes in the scope, terms, or costs of such projects; that any required support from policymakers and other stakeholders for various new technologies such as carbon capture and storage will be provided; for renewable diesel, the availability and cost of locally-sourced and grown feedstock and the supply of renewable diesel to British Columbia in connection with its low-carbon fuel legislation; the amount and timing of emissions reductions, including the impact of lower carbon fuels; performance of third party service providers; receipt of regulatory and third party approvals in a timely manner; applicable laws and government policies, including with respect to climate change, GHG emissions reductions and low carbon fuels; the ability to offset any ongoing inflationary pressures; cash generation, financing sources and capital structure, such as dividends and shareholder returns, including the timing and amounts of share repurchases; progression of COVID-19 and its impacts on Imperial's ability to operate its assets; capital and environmental expenditures; and general market conditions could differ materially depending on a number of factors.
These factors include global, regional or local changes in supply and demand for oil, natural gas, petroleum and petrochemical products, feedstocks and other market factors, economic conditions or seasonal fluctuations and resulting demand, price, differential and margin impacts; transportation for accessing markets; political or regulatory events, including changes in law or government policy, applicable royalty rates, tax laws including taxes on share buybacks, and actions in response to COVID-19; environmental risks inherent in oil and gas activities; environmental regulation, including climate change and greenhouse gas regulation and changes to such regulation; government policies supporting lower carbon investment opportunities; failure or delay of supportive policy and market development for emerging lower-emission energy technologies; the receipt, in a timely manner, of regulatory and third-party approvals; third-party opposition to company and service provider operations, projects and infrastructure; availability and allocation of capital; availability and performance of third[1]party service providers; unanticipated technical or operational difficulties; management effectiveness and disaster response preparedness, including business continuity plans in response to COVID-19; commercial negotiations; project management and schedules and timely completion of projects; unexpected technological developments; the results of research programs and new technologies, including with respect to greenhouse gas emissions, and the ability to bring new technologies to commercial scale on a cost-competitive basis; reservoir analysis and performance; the ability to develop or acquire additional reserves; operational hazards and risks; cybersecurity incidents; currency exchange rates; the impacts of COVID-19 or other public health crises, including the effects of government responses on people and economies; general economic conditions, including the occurrence and duration of economic recessions or downturns; and other factors discussed in Item 1A Risk factors and Item 7 Management's discussion and analysis of financial condition and results of operations in the company's most recent annual report on Form 10-K.
Forward-looking statements are not guarantees of future performance and involve a number of risks and uncertainties, some that are similar to other oil and gas companies and some that are unique to Imperial Oil Limited. Imperial's actual results may differ materially from those expressed or implied by its forward-looking statements and readers are cautioned not to place undue reliance on them. Imperial undertakes no obligation to update any forward-looking statements contained herein, except as required by applicable law.
Forward-looking and other statements regarding Imperial's environmental, social and other sustainability efforts and aspirations are not an indication that these statements are necessarily material to investors or requiring disclosure in the company's filings with securities regulators. In addition, historical, current and forward-looking environmental, social and sustainability-related statements may be based on standards for measuring progress that are still developing, internal controls and processes that continue to evolve, and assumptions that are subject to change in the future, including future rule-making.
The term "project" as used in this report can refer to a variety of different activities and does not necessarily have the same meaning as in any government payment transparency reports.