Not only do we export our products around the world, ensuring reliable and affordable energy for developing nations, we also support exports from a number of other industries through our production and sale of marine fuels.
Canada exported $449.8 billion worth of products around the globe in 2018, roughly $12,500 for every resident in the country.* A number of Canada's exports are shipped on tanker ships, which use our fuel to get Canadian agriculture, machinery, vehicles, medication and much more to countries around the world – all while supporting the manufacturers, employees and innovation taking place here at home.
Our high-quality marine fuels are produced at our Sarnia and Strathcona refineries.
*http://www.worldstopexports.com/canadas-top-exports/
Are you a customer?
We offer high-quality marine fuels and services at key ports throughout Canada.
With refineries and distribution terminals in major ports across the country, we offer all the benefits of reliable nation-wide supply.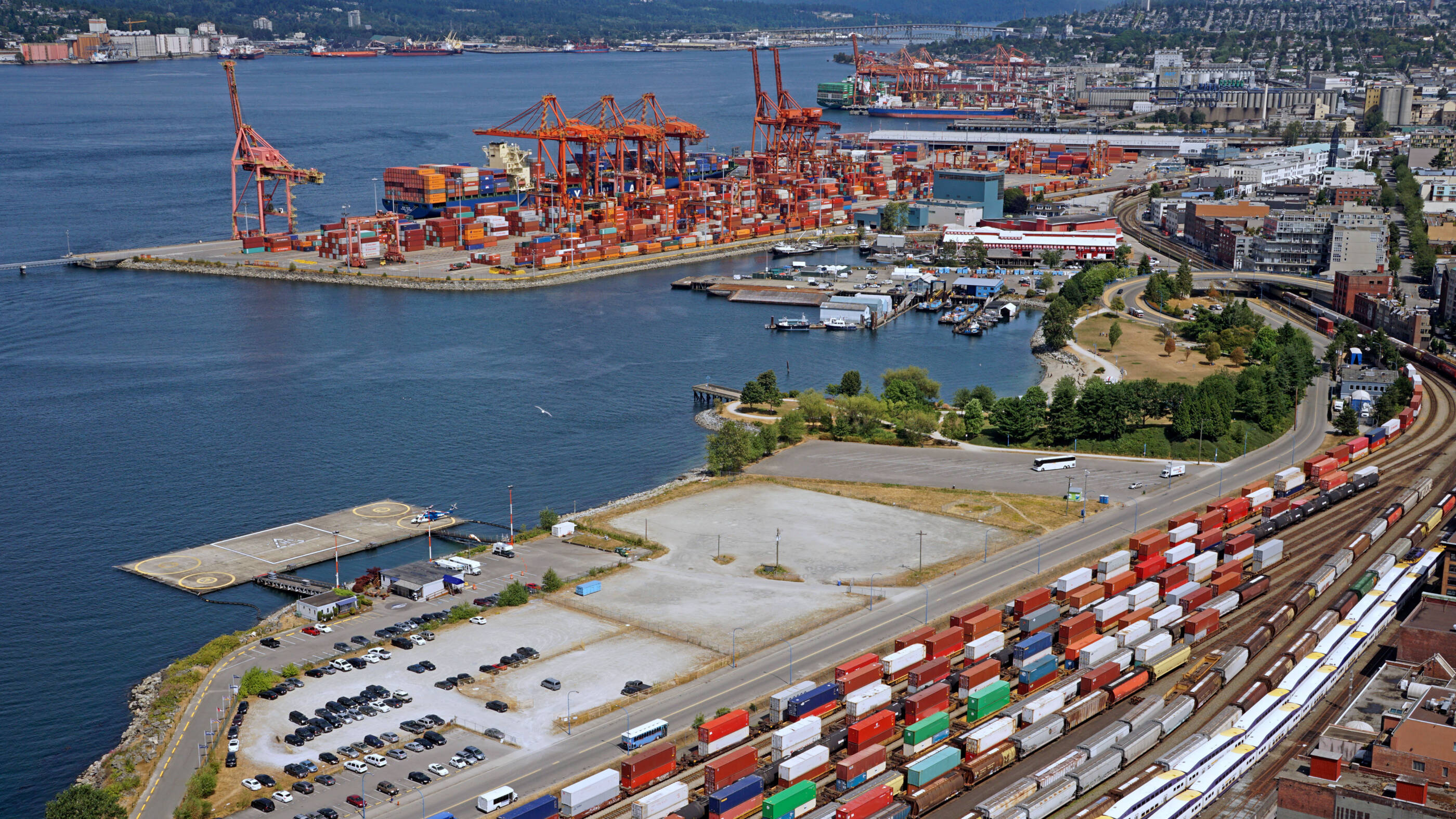 Vancouver, British Columbia
We've operated at our IOCO location in British Columbia since 1915, first as a refinery and more recently as a distribution terminal, supplying bunker fuel to local and international customers 24 hours a day, seven days a week.
The port of Vancouver
The Port of Vancouver stretches along 247 kilometres of coastline, from Roberts Bank at the U.S.-Canada border all the way to the north shore of Burrard Inlet. As the gateway for Asia-Pacific trade in North America, it handles large volumes of both commercial and tourist traffic. It is Canada's largest port, with the most diversified range of cargo of any port in North America.* As the home port for the popular Vancouver – Alaska cruise route, the Port of Vancouver accommodates many cruise lines and ships.
Port
Product
Method
Min. order size
Vancouver
IF-40, 60, 80, 120, 180, 280, 380, 500
Barge delivered
250MT (IF 80 – IF 500) 400MT (IF 40, 60)
MGO
Barge delivered
100MT
*Please note minimum order quantities are subject to change.
Please contact our Pacific region marine sales representative:
Jesse Sallis
1-587-476-2154
Great Lakes, Ontario
Our Sarnia Refinery was first commissioned in 1897 as the largest refinery in Canada and still remains one of the most complex in the country today. Serving the needs of the Great Lakes region, it is in operation every day of the week, 24 hours a day. All products are available via pipeline.
Port
Product
Method
Min. order size
Sarnia
MDO-dyed
Pipeline
250MT
*Please note minimum order quantities are subject to change.
Please contact our Great Lakes region marine sales representative:
Kevin Arseneau
1-416-882-6873