Overview
Mutually beneficial relationships with Canada's Indigenous Peoples are critical to the success of Imperial and Canada's energy industry. What does mutually beneficial mean to us? It means that in the areas where we operate, Indigenous communities are engaged through consultation, employment and business development, and where economic opportunities in the communities are enhanced through educational and program investments.
We're not where we want to be yet, but our team is working hard to get there. Find out how below.
Corporate commitment
We conduct business in a manner that respects the land, environment, rights and cultures of Indigenous communities. And we seek to understand Indigenous perspectives on issues of mutual interest and to deal constructively with differing views. These principles are written into the policies and guidelines that underline our company-wide commitment to ethics, equity, environment and safety.
We expect that staff, and companies that work for us, adhere to our Indigenous relations – guiding principles and guidelines.
Imperial's commitment to positive and progressive Indigenous engagement is reinforced by our most senior executive, Rich Kruger (Chairman, President & CEO). Read his statement.
Reconciliation
Reconciliation is the responsibility of all Canadians, including businesses. We continue to respond to the calls to action for business through enhanced consultation, workforce and business opportunities. Additionally, Imperial provides education for management and staff on the history of Indigenous peoples in Canada, including the legacy and impacts of residential schools.
Progressive Aboriginal Relations Program (PAR)
Imperial was recently certified as a committed member of the Canadian Council for Aboriginal Business: Progressive Aboriginal Relations Program (PAR), which helps companies measure progress on Indigenous employment, business development, building capacity and enhancing relations with Indigenous communities. Imperial aspires to receive gold level PAR distinction.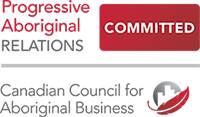 Employment
It is our goal to achieve an Indigenous workforce proportionate to that of the populations of the communities in which we operate, offering well-paying and rewarding careers close to home. At our upstream sites, including Kearl, Cold Lake and Norman Wells, more than 700 Indigenous workers have joined our team, either as employees or contractors.
Our internship and training programs provide opportunities for Indigenous community members to find out for themselves the benefits of joining our team. The Cold Lake Native Internship Program, for example, is an award winning Indigenous internship program started 15 years ago at Cold Lake and has been a powerful contributor to growing the company's Indigenous workforce at that operation. Another example is the Norman Wells Northern Development Program, a two-year program that started in 1990 and has had 23 graduates – 10 of whom became fulltime employees.
Learn more about our Indigenous internship and scholarship programs
Hear from one of our Indigenous employees, Jezelle Zatorski
Indigenous employee networks
We work hard to recruit Indigenous people into our Imperial family. Ensuring they stay with Imperial is just as important. At Imperial, we have created a national Indigenous network with chapters in many of our major operating areas. These chapters aim to foster inclusion and ensure our Indigenous employees feel supported and receive mentorship.
Hear from members of our Imperial Indigenous Network at Cold Lake
Business development
We actively work to engage with Indigenous businesses in the areas we operate. Indigenous businesses provide a wide array of reliable and cost-competitive goods and services to us – from air transport and site maintenance to catering and promotional items. Imperial has invested more than $1.8 billion with Indigenous businesses since 2012. We are committed to building relationships of mutual benefit with Indigenous communities in the areas in which we operate. Community benefit agreements are one way in which we adhere to that commitment, creating frameworks for collaboration that support Indigenous business growth. These fit-for-purpose agreements support accountable, measureable growth in areas of mutual interest. Read more about the recent agreement we signed with the Athabasca Chipewyan First Nation.
Hear from two of our Indigenous suppliers
NAABA
Imperial is an industry member of the Northeastern Alberta Aboriginal Business Association (NAABA), a non-profit organization that aims to develop opportunities for Indigenous businesses and people in the region.
Do you have an Indigenous-owned business opportunity? Contact us!
CCAB Aboriginal Procurement Champion
We actively work to engage Indigenous businesses in the areas we operate and we're proud to sign on as a Canadian Council for Aboriginal Business (CCAB) Aboriginal Procurement Champion. Aboriginal Procurement Champions are a group of corporations committed to increasing opportunities for Aboriginal businesses to participate in their supply chains.
Education
Imperial is a founding sponsor of the Indigenous Women in Community Leadership program at St. Francis Xavier University and has provided $3 million to the program to help empower Indigenous women making positive change in their communities. We also fund Actua educational youth programs and support Indigenous programming at Bow Valley College, SAIT, and the University of Calgary.
Imperial has also been a committed partner of Indspire's Building Brighter Futures: Bursaries, Scholarships and Awards program since 2007, providing nearly one million dollars to date for First Nation, Inuit and Métis post-secondary students.
Learn more about our partnership with Indspire
Community development
"Nothing about us, without us." – Dr. Robyn Bourgeois. We take this statement regarding Indigenous engagement very seriously, collaborating with Indigenous communities to build stronger communities.
Last year, Imperial invested approximately $3 million in Indigenous community development programs across Canada. From leadership training for Indigenous women to nurseries for Indigenous schools, we are thrilled to support unique programs that make a difference.
Learn more about the following Imperial-funded programs:
Indigenous Women in Community Leadership
Bow Valley College
Environment and consultation
We maintain an ongoing dialogue with elected Indigenous leaders and their designated representatives from the early days of project planning through site reclamation. We know we aren't always going to agree. What is key is mutual respect and trust, and a desire to understand and mitigate community concerns.
Elders from the Athabasca region tour our Kearl site annually, sharing their traditional insight on healthy plant and land stewardship. Hear from Imperial biologist, Lori Neufeld, on how traditional Indigenous knowledge helps shape our reclamation plans.
Meet our team
Meet our team
Stuart Lunn, Vice President
Helga Shield, Senior Director
Site contacts
Jaret Cardinal, Cold Lake PO Box 1020, Bonnyville, AB T9N 2J7, Phone: +1 587 491 1458
Lisa Duncan, Norman Wells Bag 5000, Norman Wells, NT X0E 0V0, Phone: +1 867 587 3170
Rita Karrel, Athabasca (Kearl, Aspen) P.O. Box 2480, Stn. M, Calgary, AB T2P 3M9, Phone: +1 587 956 6644
Kelly Williams, Ontario P.O. Box 3004, Sarnia, ON N7T 7M5, Phone: +1 519 328 8681
Wendy Smith, Edmonton Box 1020, Stn M Edmonton, AB T5J 2M1, Phone: +1 587 988 6185
Indigenous relations and consultation
Caryn Liberman
Tom Horvath
Jezelle Zatorski
Amanda Vermillion
Rita Karrel
Breanna Murillo
Business and workforce development
Melisssa Wade
Jake Huzel
Jordan Nail
Pam Gyug
James Zielke