Imperial's Sarnia Products Pipeline
Imperial's Sarnia Products Pipeline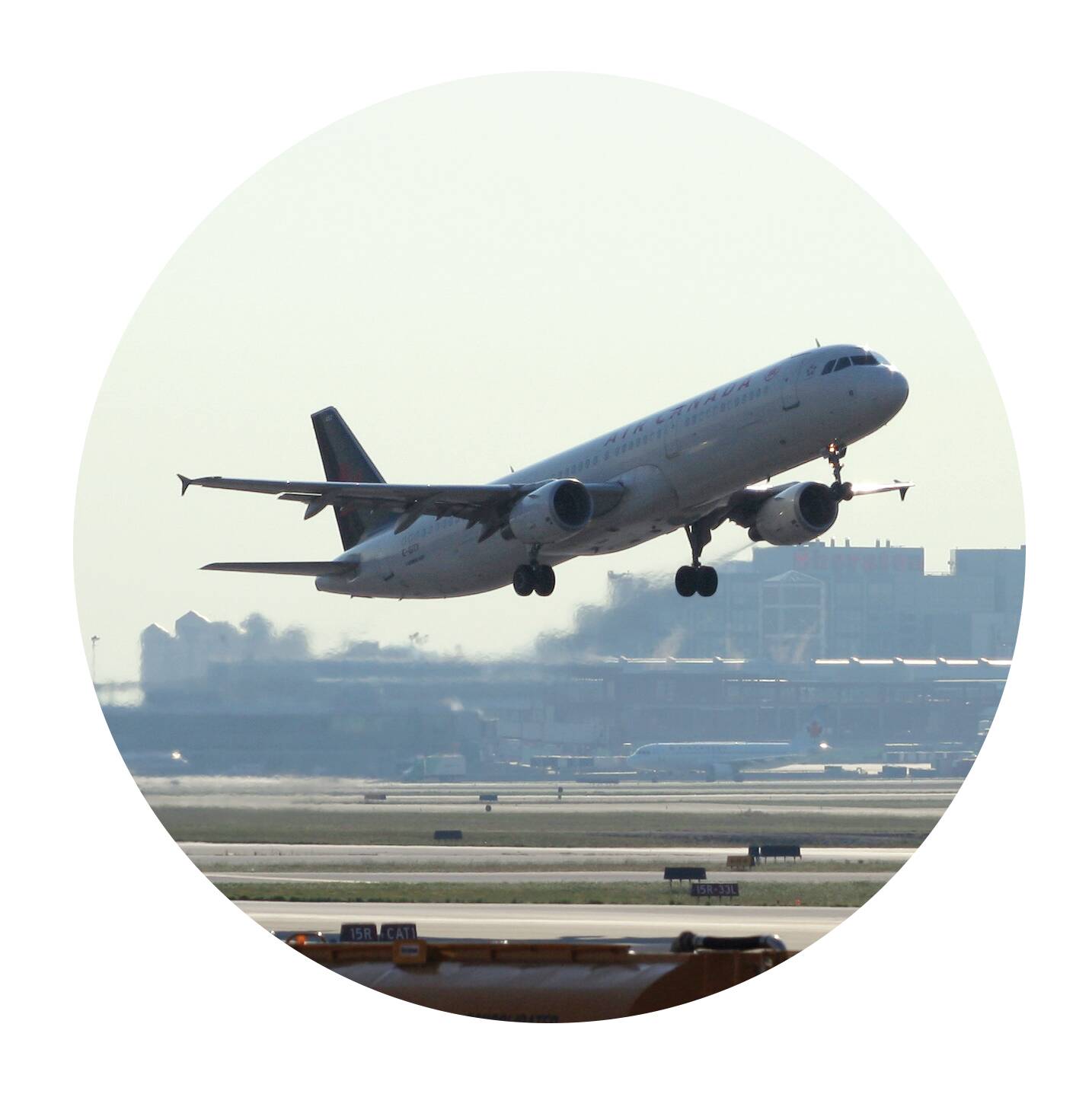 Imperial's Sarnia Products Pipeline is important infrastructure that provides products used by households and businesses across the Greater Toronto and Hamilton Area. This includes a significant portion of jet fuel for Toronto Pearson International Airport, as well as gasoline and diesel fuel that keeps people, goods and services moving throughout our region.
Operating safely in the region for many years, Imperial is planning to replace approximately 63-kilometres of the line with new pipe.
Waterdown to Finch Project location
The Waterdown to Finch Project runs from Imperial's Waterdown pump station in rural Hamilton to the company's terminal storage facility in Toronto's North York area.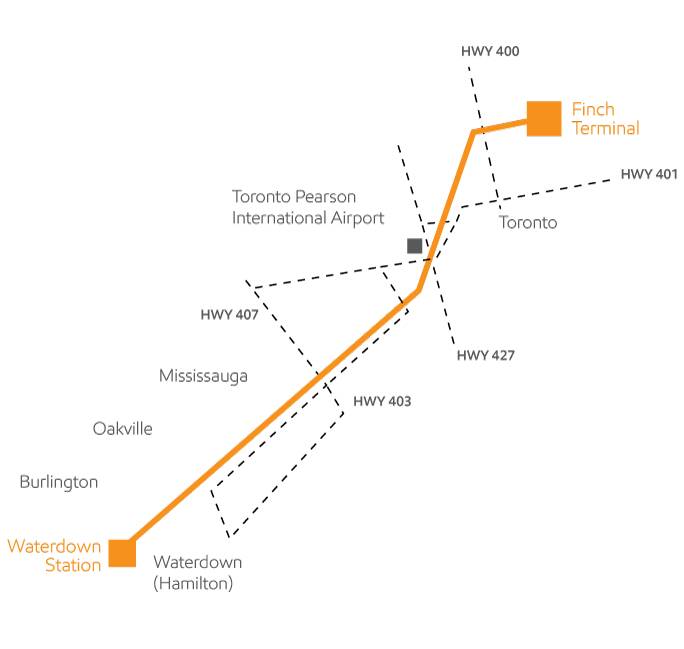 Ontario Energy Board regulatory application
In early 2019, the Waterdown to Finch Project submitted its Leave to Construct application to the province's energy regulator, the Ontario Energy Board (OEB). Key documents related to Imperial's Leave to Construct application are available below in the Resources section under Leave to Construct and include:
Imperial's Leave to Construct application
Third-party environmental report
OEB notice of application (English and French)
* Please note: Some files are large and may take several minutes to download.
Imperial's application and supporting materials can also be accessed on the OEB's application page. A hard copy of the application will be available for review at Imperial's head office in Calgary, Alberta as well as its Finch Terminal in North York, Ontario.

Calgary Office
Imperial Oil Limited
505 Quarry Park Blvd
Calgary, Alberta T2C 5N1

Finch Terminal
Imperial Oil Limited
1150 Finch Ave W
North York, Ontario M3J 2E4

You can also request a copy of the materials by contacting Imperial at questions@imperialon.ca or by phone at +1 416 586 1915.

Below is a summary of the Leave to Construct process, which highlights key milestones and opportunities for interested parties to participate. Please visit the OEB's website (www.oeb.ca) to receive more information on the range of options available to participate in the regulatory proceeding.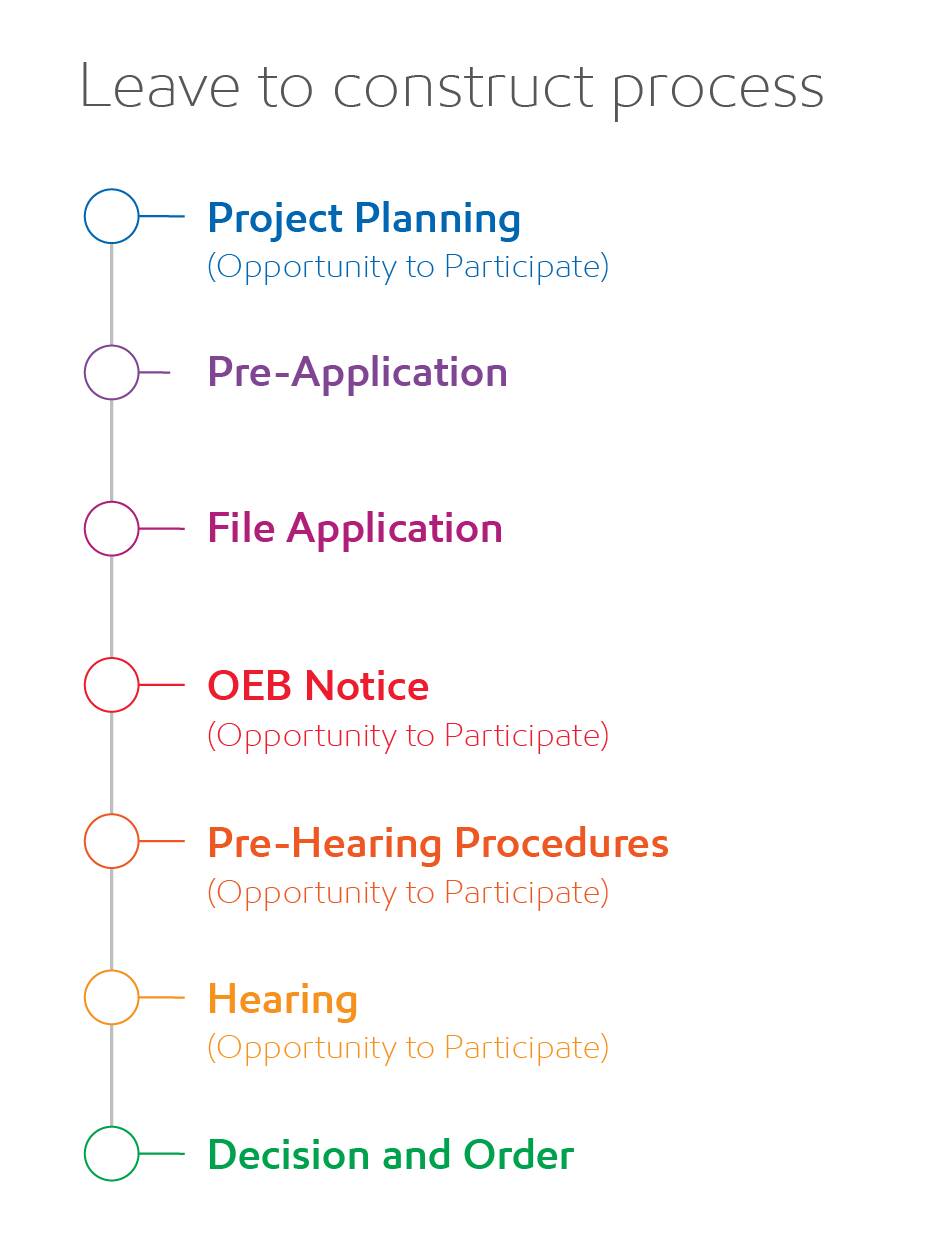 In addition to the Leave to Construct process, Imperial is working collaboratively with a broad range of local, provincial and federal entities on other permits and project approvals related to the Waterdown to Finch Project. A full list of regulatory and permitting bodies is included below and in the Waterdown to Finch Project brochure.
Work timeline*
Environmental and cultural assessments began in the spring of 2018. Subject to provincial regulatory reviews and receiving all permits, Imperial expects to start construction in 2020. The existing pipeline will continue to operate reliably until the Waterdown to Finch Project is complete.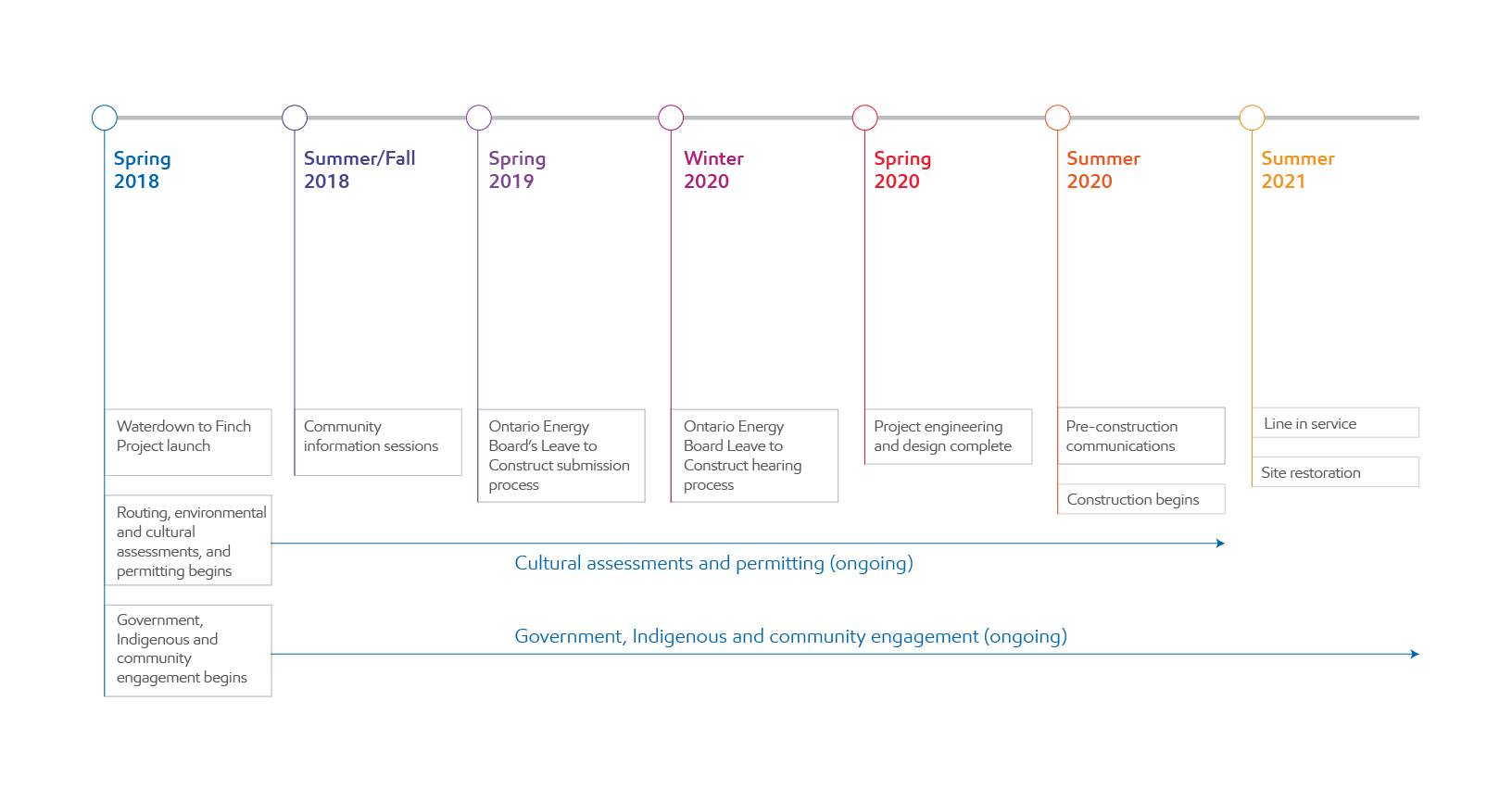 Minimizing construction impacts
Imperial will respect all landowners' property and will seek to minimize disruptions. Most replacement work will take place in close vicinity to the pipeline. Before work begins, Imperial will engage with landowners regarding access to our easements on their property.
Imperial builds safety and integrity into its pipelines from the outset of construction. Our pipeline projects have rigorous material, design and construction standards that comply with all applicable government and industry standards. Imperial is working closely with independent pipeline regulators and different levels of government to limit disturbance due to construction. To learn more about the construction techniques used in the Waterdown to Finch Project, such as open-cut construction and horizontal directional drilling (HDD) watch our video below.
While working to deliver the fuels and energy Canadians rely on every day, we aim to minimize our impact on the environment, local communities and Indigenous groups by routing pipelines around sensitive areas and adopting construction practices that decrease disruptions. This includes safely deactivating the current pipeline, which will cause the least disturbance to the local environment and minimize our construction footprint. To learn about the pipeline deactivation process, watch our video below.
Further detail about the construction methods and our approach to protecting the environment can be found in the Waterdown to Finch Project brochure or in our information session poster boards.
Focused on safety
Imperial's safety performance is among the best in the Canadian energy industry. We attribute our record of safe and reliable operations to our preventative maintenance and proactive pipeline inspection programs. Learn how Imperial prepares for continued safe pipeline operations below.
Our commitment to community engagement
Imperial is committed to meaningful community, government and Indigenous engagement throughout the duration of the Project.

During the Project period, community members will have several ways to receive information and ask questions:
Email: questions@imperialon.ca
Phone: +1 416 586 1915
Community information sessions (summer/fall 2018)
Construction notices delivered to landowners and adjacent landowners a minimum of two weeks before activity begins
Ongoing information sharing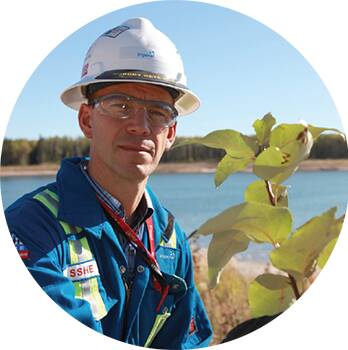 We appreciate the patience of our neighbours, Indigenous groups and community members as we work to enhance the long-term safety and reliability of our existing operations.
Further details can be found in the Waterdown to Finch Project brochure.
Imperial in Ontario: supporting economic growth
As an integrated products company, we explore for, produce, refine and market products essential to society.

Founded in Ontario: As Canada's largest refiner of petroleum products, we have more than 130 years of providing Canadians with reliable energy, while supporting our economy and protecting the environment.

Supporting Ontario households: Imperial employs approximately 1,200 employees and up to 3,500 contractors a day in Ontario. Imperial is looking to work with local contractors and business services, including from Indigenous groups, throughout the life of the project.

Major capital projects: Imperial has injected more than $750 million in capital investments in Ontario at our two refineries in Sarnia and Nanticoke. Investments include environmental improvements, energy conservation projects, clean fuel facilities and infrastructure improvements.

Research and development in Ontario: Over the past decade, Imperial has invested more than $300 million in research and development in the province. To learn more about our economic impact, review the Waterdown to Finch Project brochure.
Resources
Project brochure
Leave to Construct
Leave to Construct application*
Leave to Construct interrogatory responses
Notice of Commencement of study
Community information session notifications
Online information session