Working with us
Come for the position. Stay for the career.
We know what long-term means. We've been around almost as long as Canada has been a country – and we have learned a lot over that time. Today, we're still learning. We've learned to take a long-term view on everything that matters – our environment, our communities, our research, our business and, most importantly, our people.

Why are we in for the long-haul with our people? Because complex challenges require ongoing problem solving. And because our stable Canadian roots, experience and pioneering spirit positions us to provide lifelong employment in the urgent quest to meet growing demand for responsible energy.

But we don't take that for granted. The world is demanding we become more sustainable. Put simply, smart people helped us become one of Canada's largest oil and gas companies, and we need smart people to help us push through the next evolution of this industry.
Why Imperial? It's a win-win.
When you join Imperial, you join more than 5,800 employees who share in the success of our Canadian history and vision. Together we benefit from:
We're integrated. We shape progress across the entire oil and gas journey, from exploration to customer and all the moments in between. This means we have important responsibilities and opportunities for people like you to pursue a career full of diverse and unique challenges from internship to retirement. Learn more.
We get it. You want to work for a company you can stand behind. We believe that climate change risks warrant action and it's going to take all of us — business, governments and consumers — to make meaningful progress. Claims to environmental and social responsibility aren't lip service and require turning ideas into action:
Research: We have invested over $2.1 billion in research and innovation over the past 20 years. That's more than $100 million a year!
Environmental sustainability: Our commitment to innovation and technology has helped us reduce our oil sands greenhouse gas intensity by 20 percent between 2013 and 2017. We've also committed to further reductions in oil sands greenhouse gas intensity of 10 percent by 2023 (compared to 2016 levels).
Social responsibility: We contributed over $17 million to our communities in 2018 and spent $2.6 billion with Indigenous suppliers over the past 10 years.
Additionally, our corporate culture reflects the individuals who are a part of it. There are thousands of personal commitments to strong communities fuelled by members of the Imperial team. They coach local sports teams and volunteer at schools, non-profits, and hundreds of other causes. Our ImpACT program provides matching company funds for employee volunteer hours and cash donations.
One size does not fit all. That's why we provide options for savings & retirement plans and competitive benefits & salaries, in step with other top-tier Canadian companies. We also provide flexible opportunities for work/life balance, including:
flexibility around work hours
part-time work options and job-sharing arrangements
scheduled and floating earned days off
statutory and floating holidays
competitive vacation entitlement
leaves of absence
Learn more about flexible work and employee benefits
When you start with inclusion, diversity follows. Then success happens. Inclusion means we create positive workspaces, in which people can bring their authentic selves each day, regardless of their unique needs and situations. This takes work and intention – leadership training, outside-the-box recruitment, and networking programs, including employee-led networks for women, Indigenous, visible minorities and LGBTQ employees. Learn more.
Learning is a journey, not a destination. As a company, we strive to learn always, which is why we invest in our own research. As an employer, we empower people to apply their knowledge, which is why we invest in you. From challenging work experiences and job rotations, to top-shelf training, courses, coaching, and counseling, our growth opportunities are limitless. Learn more.
Nobody gets hurt. On this vision we never relent or compromise. This is why we've developed a number of safety programs and seek to continuously learn from all incidents and near misses. It takes a strong focus on leadership, employee engagement and risk management. Learn more.
We strive to do it all responsibly, economically and with excellence. Across Canada we focus on:
Business ethics. It should be a given for all business. High ethical standards. Legal compliance. Integrity.
Value to customers and shareholders. That means advancing sustainable practices while providing competitively priced energy to customers and delivering value to shareholders.
Operational excellence. We apply rigour and attention to everything we do to increase operating efficiencies, maintain workplace safety and minimize our footprint on the environment.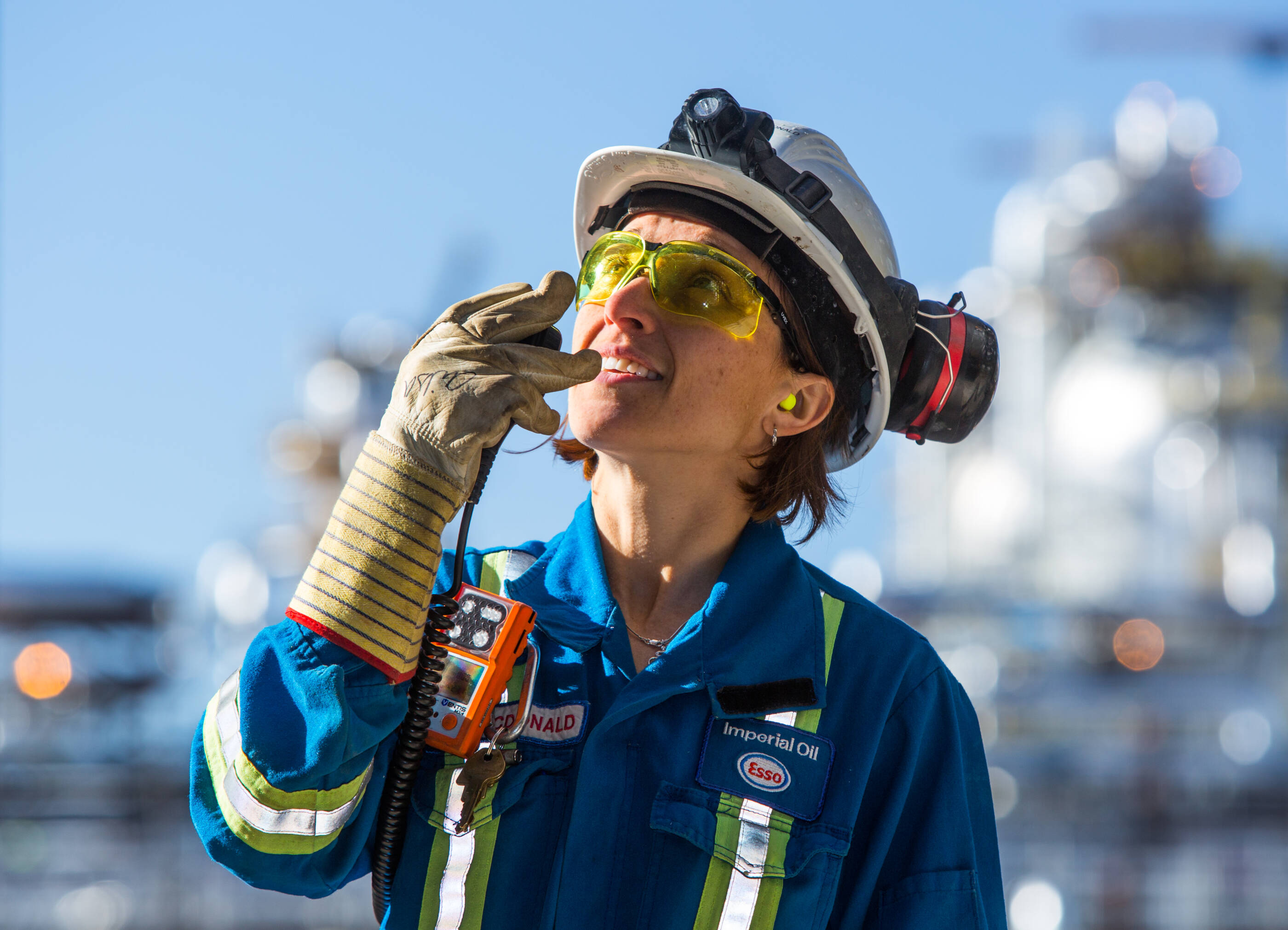 Recruitment
Students. Graduates. Experienced professionals. Regardless of experience level, if you come from a background in operations, trades and technology, engineering, science or business, let's talk.
We don't always fish from the usual ponds. Sure, we actively recruit from universities across Canada, and our operations support apprenticeship and technical career programs at local colleges. But diversity is key if we're going to have the perspectives we need to tackle today's complex challenges. So we think beyond the usual recruitment methods and reach people who may not have previously considered a career in oil and gas.