Our management team
Our executive management team represents many years of industry and leadership experience.
Brad W. Corson
Chairman, president and CEO
Brad W. Corson was appointed chairman, president and chief executive officer of Imperial on January 1, 2020.
Mr. Corson started his career with ExxonMobil in 1983 in New Orleans, Louisiana, and has held various technical, operations, commercial and managerial assignments around the world. In addition to multiple assignments across the United States, he has also held key leadership positions in Hong Kong and London.
In 2009, Mr. Corson was appointed vice president, ExxonMobil Production Company, with responsibilities for oil and gas production activities in Europe and the Caspian regions. Six years later, he was appointed president, ExxonMobil Upstream Ventures and vice president of ExxonMobil Corporation where he was responsible for overseeing ExxonMobil's global upstream acquisition and divestment programs. Under his leadership, ExxonMobil made key strategic acquisitions in the Permian Basin, Papua New Guinea, Mozambique and Brazil.
A native of Woodstock, Illinois, Mr. Corson holds a Bachelor of Science Degree in chemical engineering from Auburn University. Mr. Corson currently serves on the Board of Directors of the Canadian Association of Petroleum Producers and the C.D. Howe Institute; as well as serving on the Executive Board of the Boy Scouts of America – Sam Houston Area Council, and as a Governing Director for the Houston Symphony.
Mr. Corson and his wife, Joan, have two sons.
Simon Younger
Senior vice-president, upstream
Mr. Younger started his career with Esso Australia in 1997 as a Rotating Equipment Engineer supporting both offshore and onshore assets. Mr. Younger held a variety of roles in Australia, United States and Nigeria before moving back to Houston, Texas in 2006 to assume a role at ExxonMobil Production Company's headquarters as a planning and business analyst. The following year, he coordinated ExxonMobil Production Company's global business plan before moving to St. John's, Newfoundland, Canada to hold the position of Operations Technical Manager for ExxonMobil Canada Energy.
Following his first role in Canada, Mr. Younger progressed through various managerial assignments in ExxonMobil operations working in Australia, Qatar and the United States. In 2019, Mr. Younger moved to Calgary, Alberta to become Vice-President, Production, Imperial and most recently has also been leading Imperial's response to COVID-19.
A native of Australia, Mr. Younger earned a Bachelor of Engineering in Mechanical Engineering from the University of Tasmania, Australia.
Daniel Lyons
Senior vice-president – finance and administration

D.E. (Dan) Lyons was appointed senior vice-president, finance & administration in May, 2018.

Mr. Lyons joined Exxon Mobil Corporation in 1990 after serving with the U.S. Army. He started his career at corporate headquarters in Dallas and progressed through a variety of positions in the upstream, downstream and chemical businesses.

In 1995, he relocated to Bangkok, Thailand and held a series of finance and planning managerial roles, followed by assignments in Houston, Saudi Arabia and London. In 2005, he returned to Thailand as managing director of Esso (Thailand) Public Company Limited.

Prior to his current position, Mr. Lyons most recently served as vice-president of downstream business services located in Houston, Texas.

Mr. Lyons holds a bachelor's degree in Economics from Vassar College and an MBA from the University of Chicago.
Sherri Evers
Senior vice-president, sustainability, commercial development and product solutions
Sherri Evers was appointed senior vice-president, sustainability, commercial development and product solutions, effective May 1, 2023.
Ms. Evers has worked for Imperial for over 24 years in a range of positions within the downstream, beginning in 1998 in the Edmonton marketing office. Within the downstream, Ms. Evers held various assignments, including sales, logistics, pricing and analysis within refining and supply. Ms. Evers worked as the marine manager in 2006 and moved into the role of Canada pricing and logistics manager a few years later. In 2012, Ms. Evers began a series of global assignments with Exxon Mobil Corporation in Fairfax, VA and in Houston, TX as manager of business planning center of excellence, the integrated business team lead for the Midwest northeast U.S. fuels business, and then as the Americas exchange and analysis manager for the third party business.
In 2018, Ms. Evers returned to Canada as the Eastern Canada Fuels Manager for the Downstream and was appointed vice president, commercial and corporate development in 2021.
Ms. Evers is Canadian and holds a bachelor of commerce degree from the University of Saskatchewan in Marketing and General Business.
Ian Laing
Vice President, General Counsel, and Corporate Secretary
Mr. Laing was appointed Vice President, General Counsel, and Corporate Secretary effective July 1, 2020.
Mr. Laing graduated from the University of Saskatchewan College of Law in 1999. After articling with the Alberta Court of Queen's Bench and Court of Appeal, Mr. Laing worked in private practice before joining Imperial in 2005. During his time with the company, he has held a variety of roles within the Law department providing legal advice to various business lines across the upstream, downstream, and corporate departments. He was appointed Assistant General Counsel in 2014 and Corporate Secretary in 2019.
A native of Saskatoon, Saskatchewan, Mr. Laing holds a Bachelor of Arts degree from the University of Western Ontario, a Bachelor of Laws degree from the University of Saskatchewan, and a Master of Laws degree from Dalhousie University.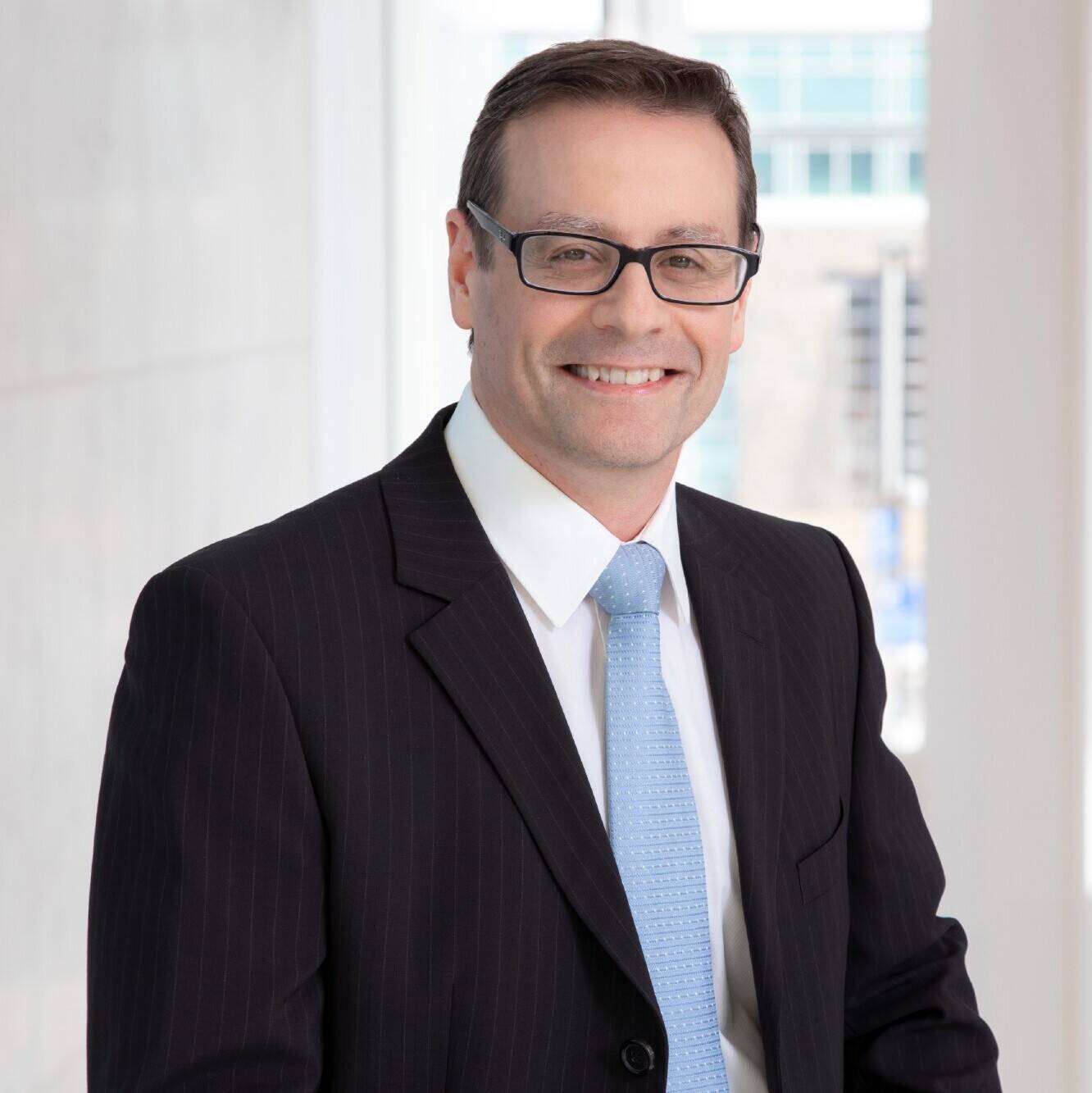 Bruce Jolly
Treasurer
Bruce Jolly was appointed treasurer of Imperial Oil Limited, effective August 1, 2023.
Mr. Jolly joined Imperial in 1991 as an accountant at Imperial's refinery in Sarnia, Ontario and progressed through a number of accounting roles at that refinery and at Imperial's Toronto head office.
In 2002, Mr. Jolly began a series of international assignments with Exxon Mobil Corporation starting in Paris, France as the Esso S.A F. internal audit manager. While on assignment with ExxonMobil, he held various roles, including a role as a treasurer's senior advisor in Fairfax, Virginia in 2007. In 2008, he became the downstream business analysis and reporting manager for Europe, Africa and the Middle East based in Brussels, Belgium, and in 2012, he served as the managing director of ExxonMobil's global business center in Budapest, Hungary. In 2013, Mr. Jolly assumed the role of global downstream financial coordination manager in Houston, Texas, and in 2016, he became the U.S. upstream production controller.
In 2018, Mr. Jolly returned to Canada as Imperial's upstream controller and assumed the role of assistant controller in 2019, a position he held until he was appointed as treasurer in 2023.
A native of Montreal Quebec, Mr. Jolly graduated from l'Ecole des Hautes Etudes Commerciales in Montreal with a Bachelor degree in Finance and Business Administration and is also a Certified Public Accountant (CPA).