Our history
Canada, as a country, was only 13 years old when The Imperial Oil Company was formed by 16 oil refiners in Ontario. As Canada has grown, Imperial has grown with it, sharing its prosperity and weathering the tough times.
The timeline includes some fun and interesting facts. It also shows that over our company's history we've evolved, using innovation to adapt to changing times. We hope you enjoy reading a bit about our history, and also think about what Imperial will look like more than 140 years from now.
1880
Sixteen southwestern-Ontario refiners form The Imperial Oil Company in London, Ontario, to find, produce and distribute petroleum products in Canada.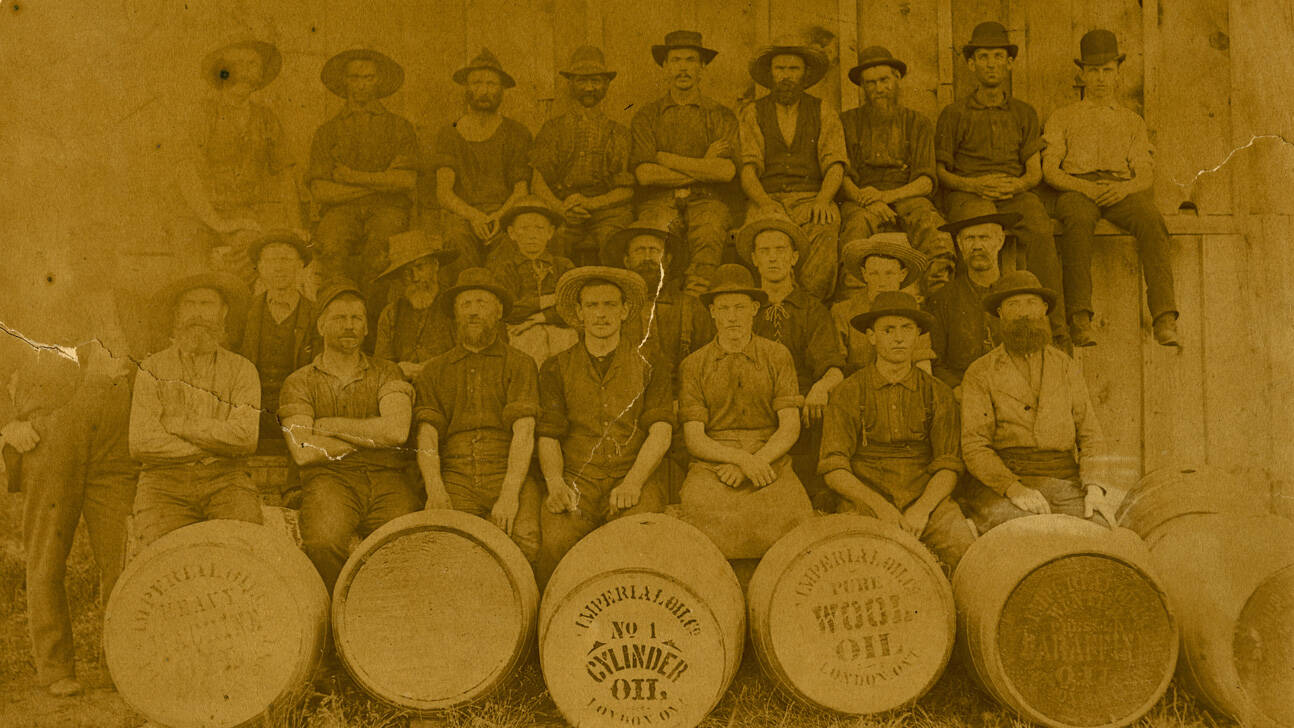 1883
Imperial operations move to Petrolia, Ontario, after lightning strikes the London refinery.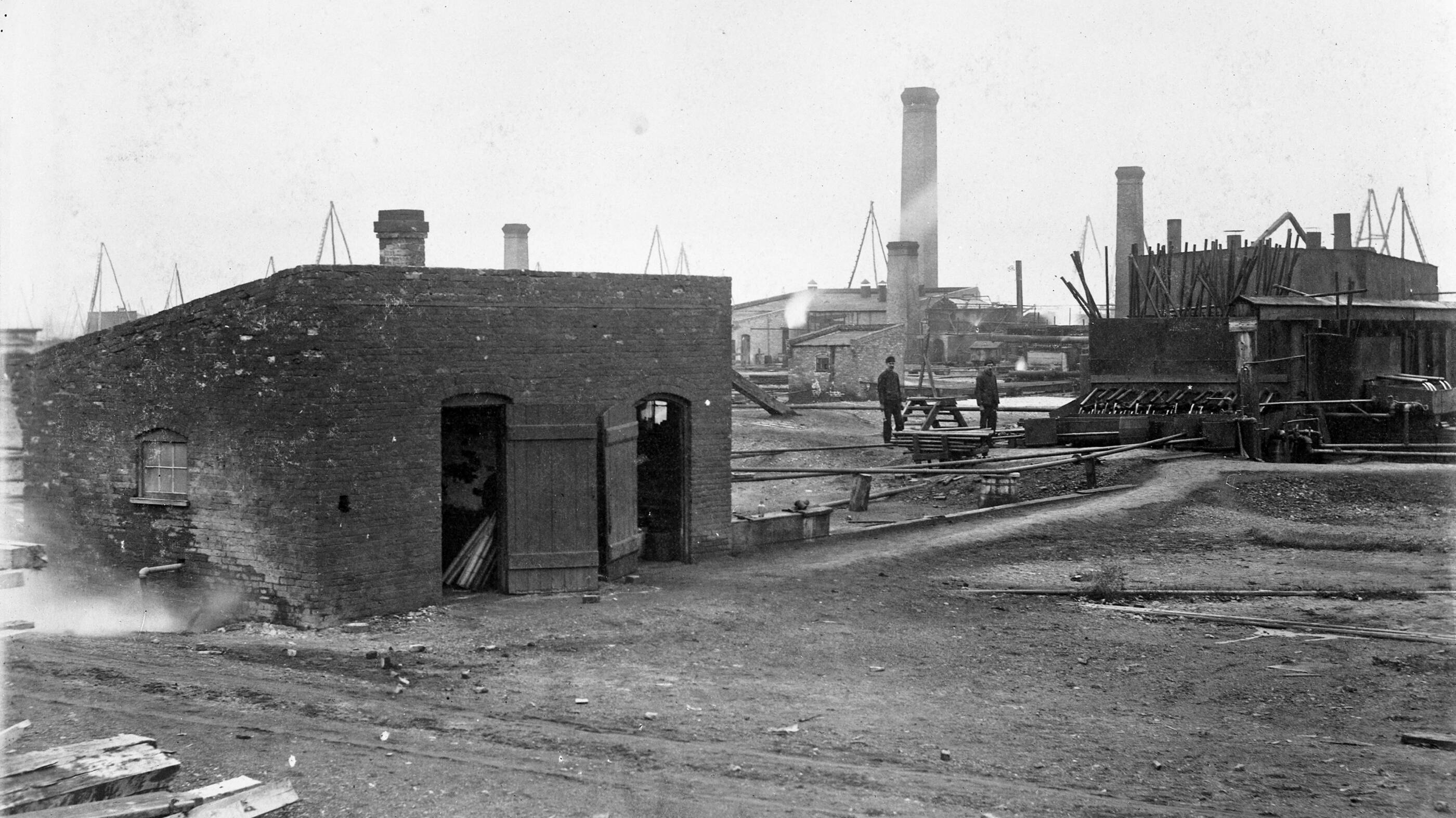 1875 – 1898
Imperial Oil Company delivery wagon in Winnipeg, Manitoba.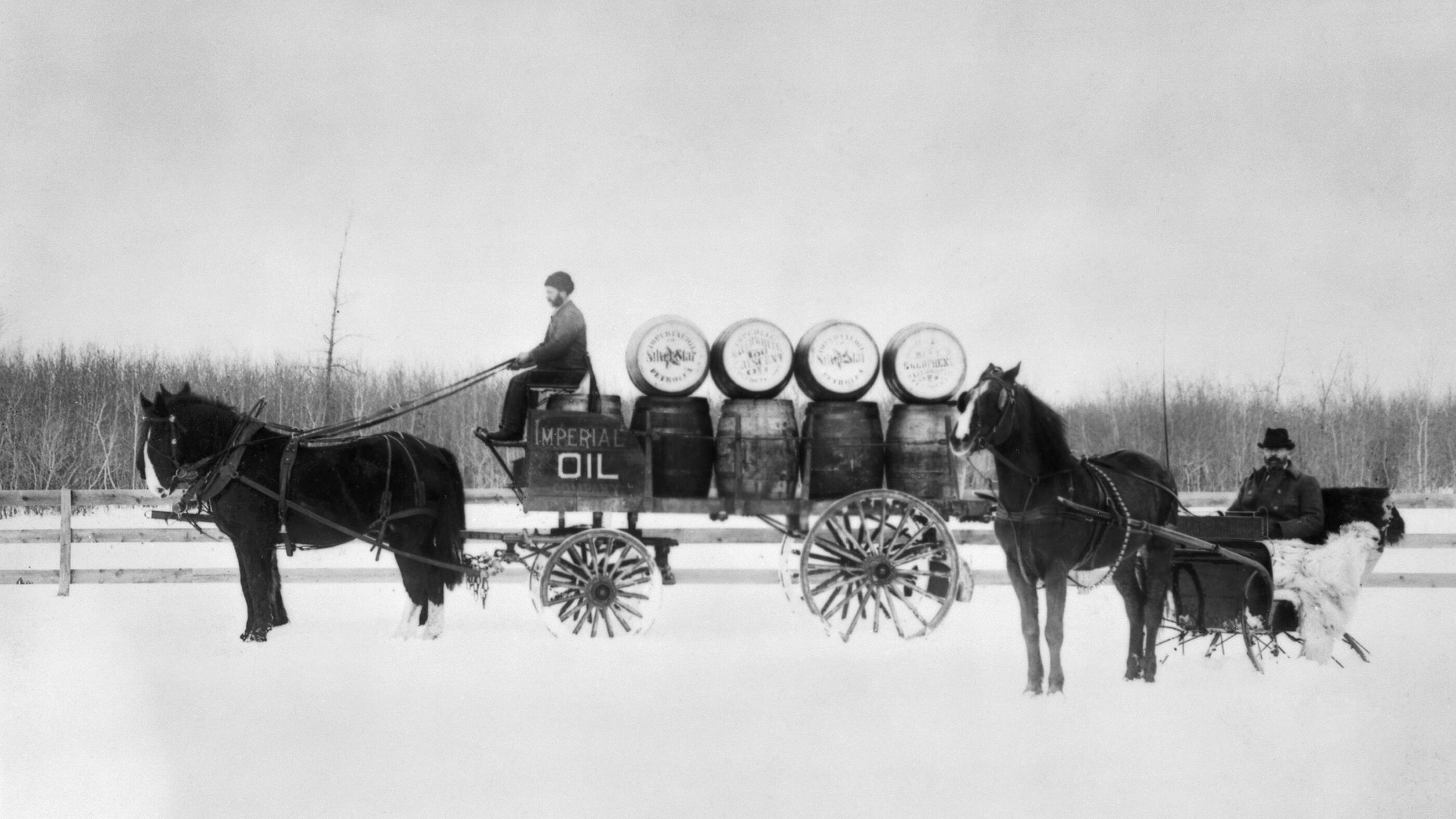 1893
Twenty-three branch offices across from Halifax to Victoria give Imperial a presence across Canada. Pictured: Imperial office in Halifax, Nova Scotia below the Caledonia Hotel.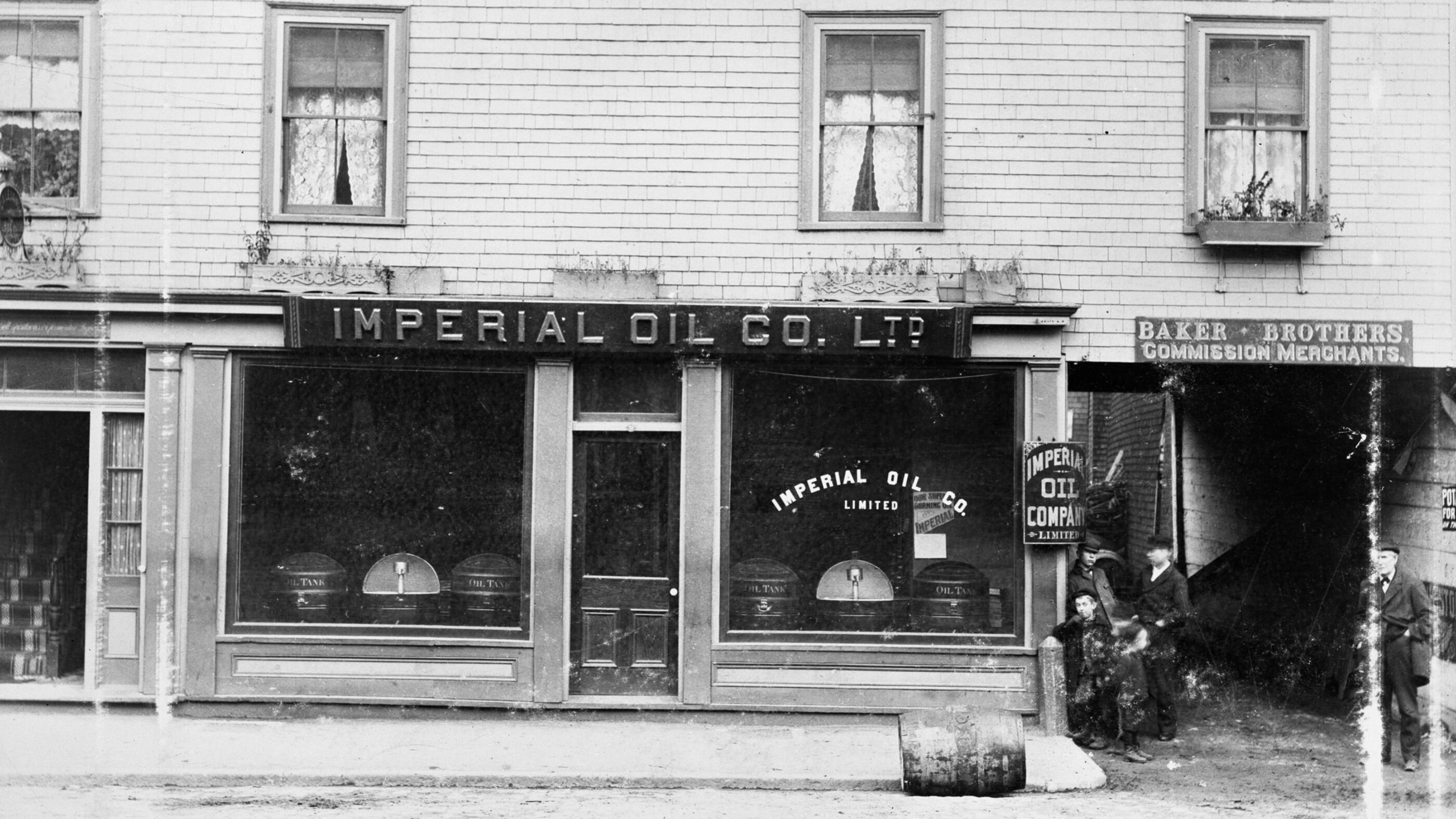 1898
In need of expansion capital, majority interest of Imperial sold to the Standard Oil group in the United States. ExxonMobil, a descendent of Standard Oil, still owns 69.6 percent of our shares.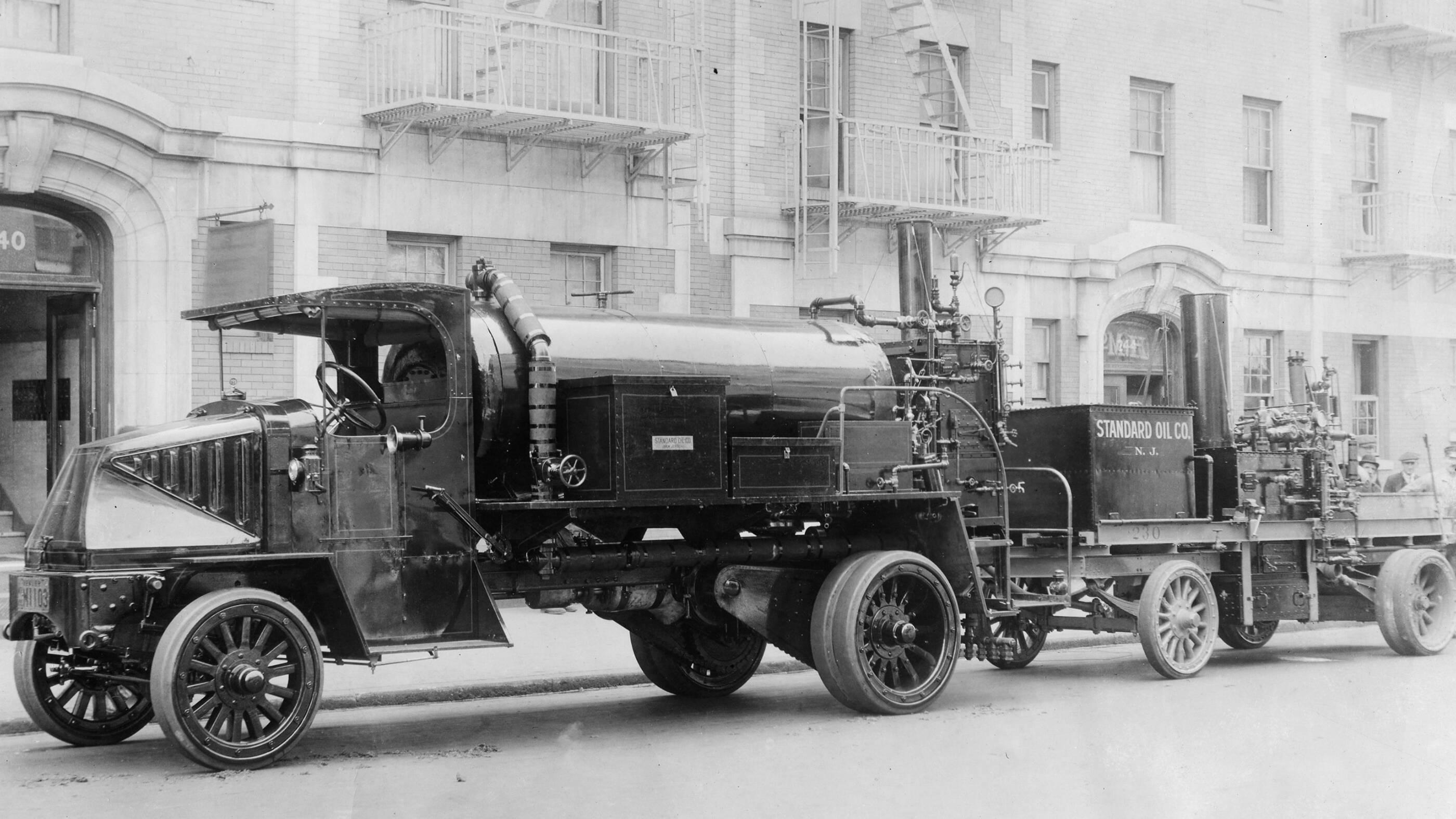 1897
Imperial Oil acquired the Bushnell refinery in Sarnia and began rebuilding it.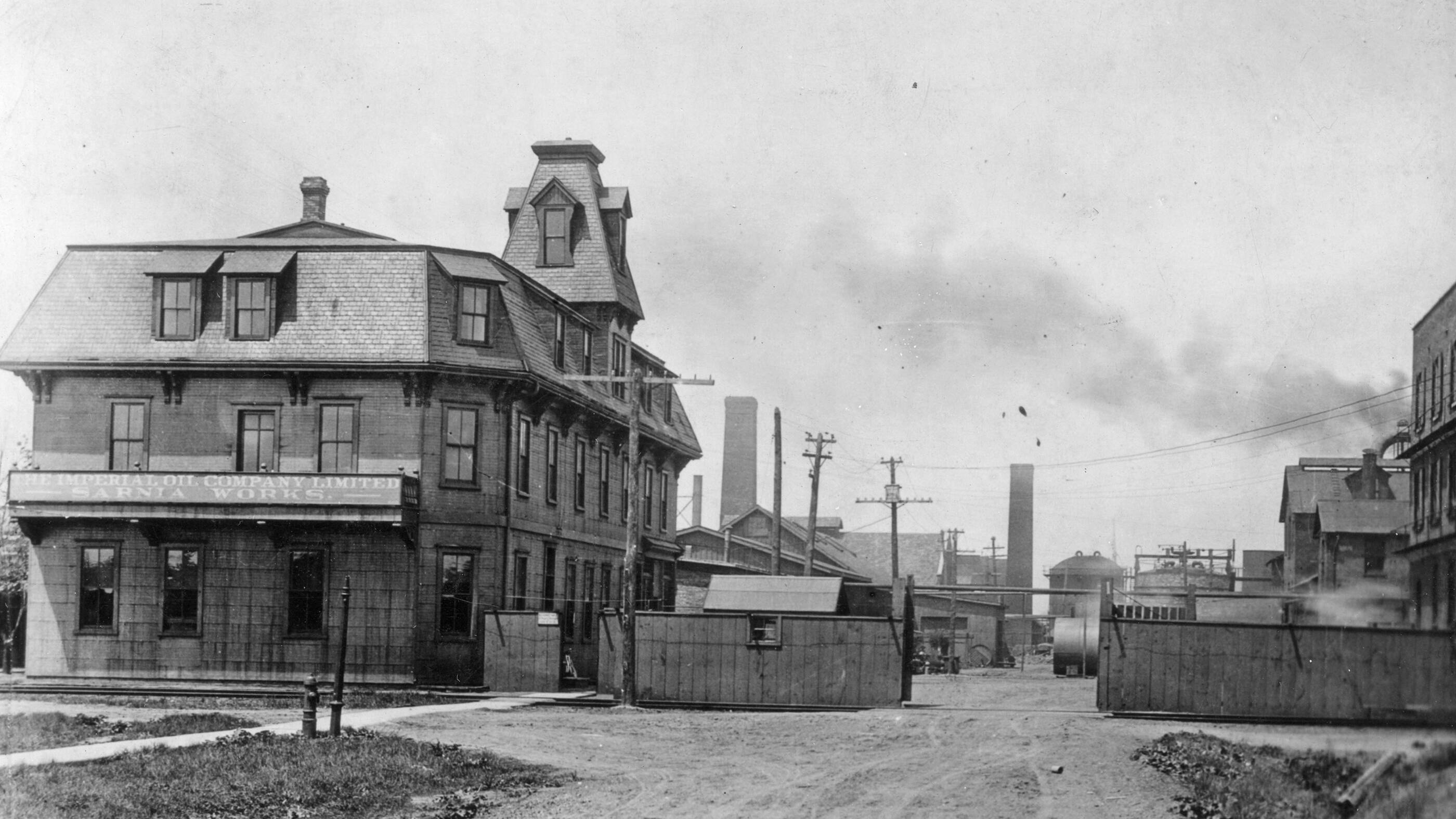 1907
Imperial opens Canada's first service station in Vancouver, British Columbia, where gasoline was dispensed by a garden hose.
Watch our Esso television commercial showing historical images of service stations, from the first one in 1907 through the 1950s.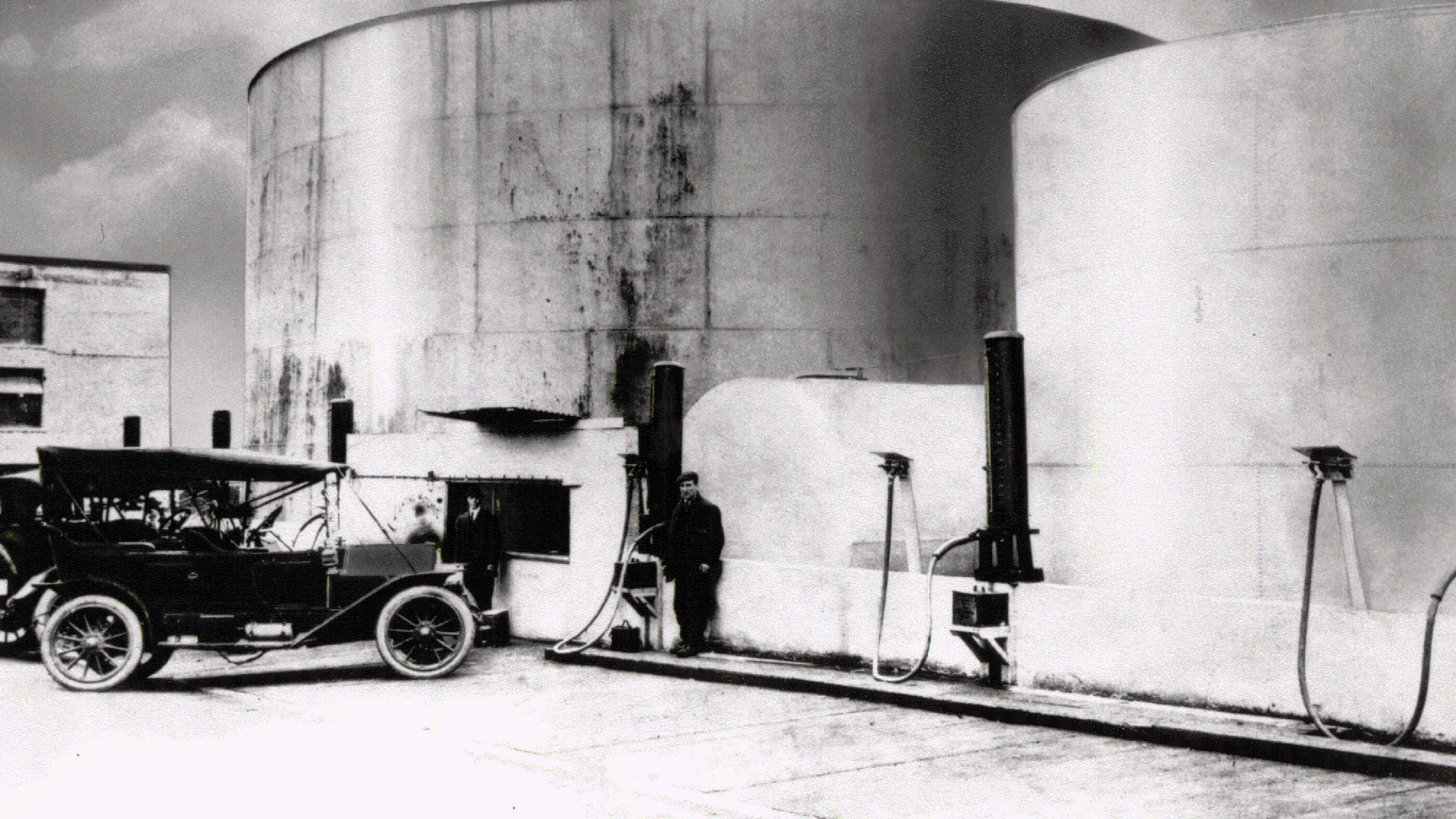 1913
Race car driver Bob Burman after setting new Canadian record (1 mile in 50 and 4/5th seconds) using polarine and Premier gasoline in Vancouver, British Columbia.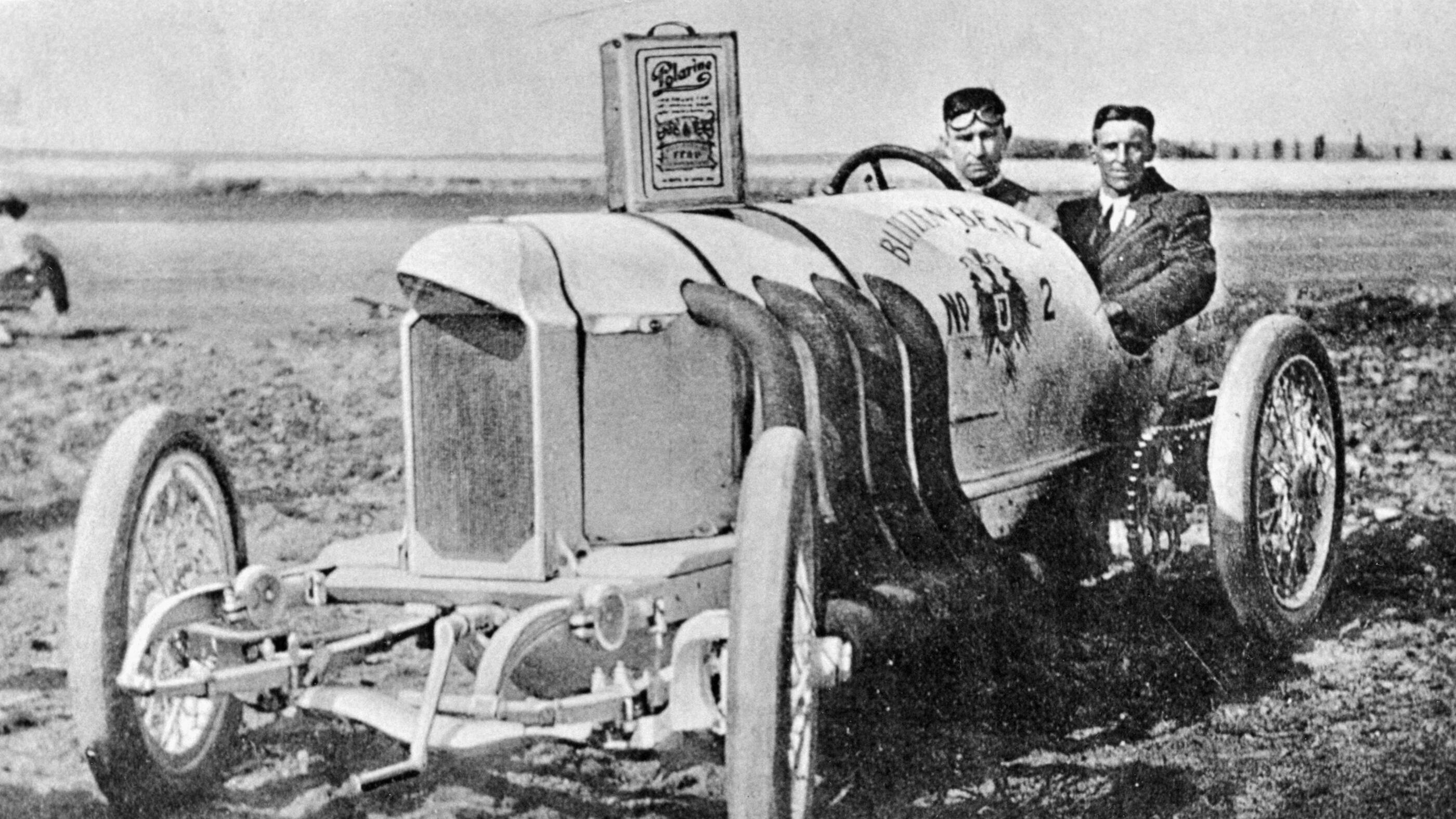 1914
Imperial forms a subsidiary, the International Petroleum Company, Limited, to search for oil in South America.
Imperial builds a refinery at Burrard Inlet, east of Vancouver. Pictured is the Refinery baseball team in 1918/1919.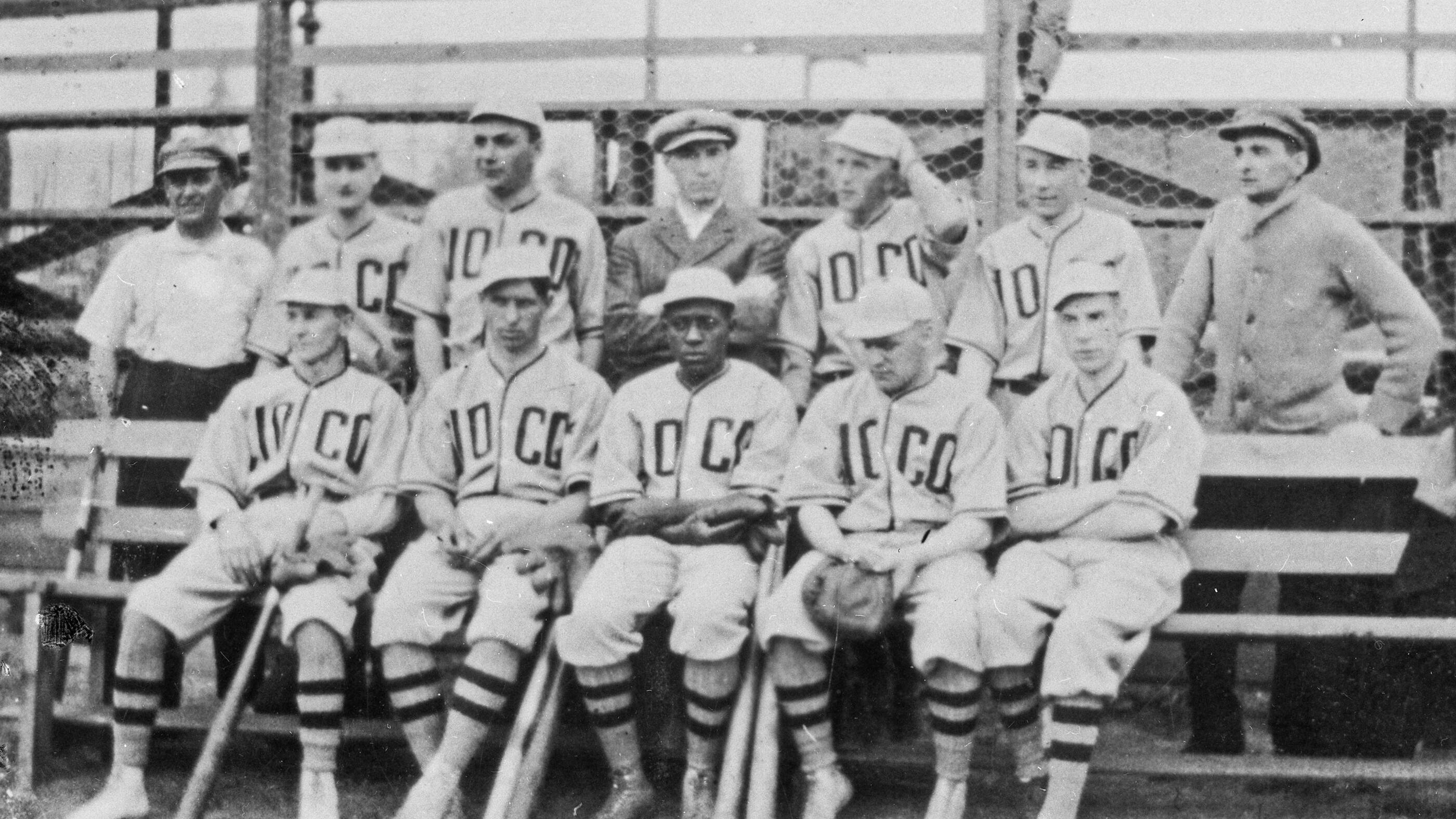 1916
Imperial builds refineries in Regina and Montreal. Pictured: Aerial view of the Montreal Refinery.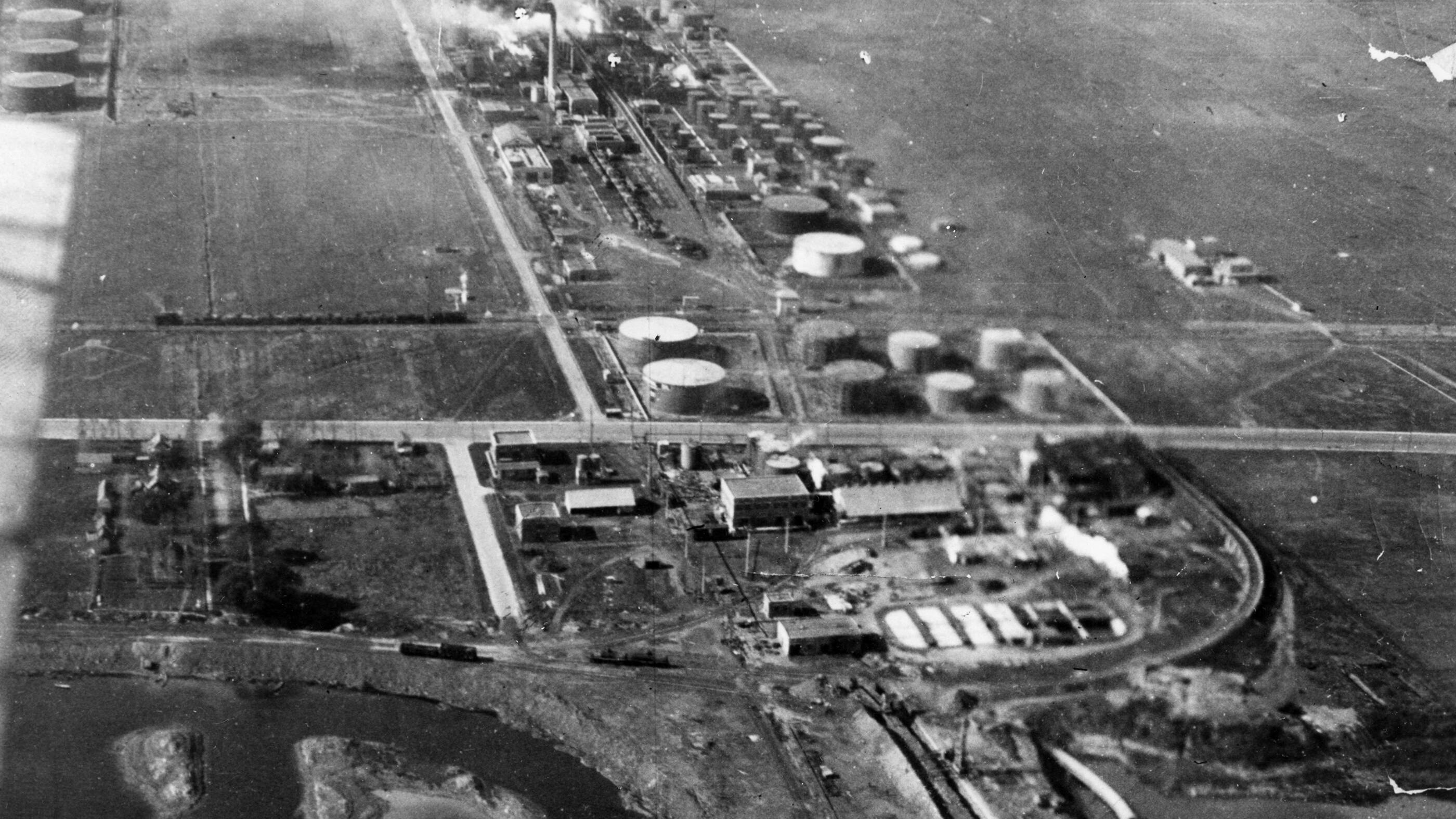 1918
Imperial becomes the first company in Canada to adopt a system of joint industrial councils, an innovative approach to labour-management relations. Pictured: Inaugural meeting of the first Joint Industrial Council in Sarnia, Ontario.

Imperial builds a refinery at Dartmouth, Nova Scotia.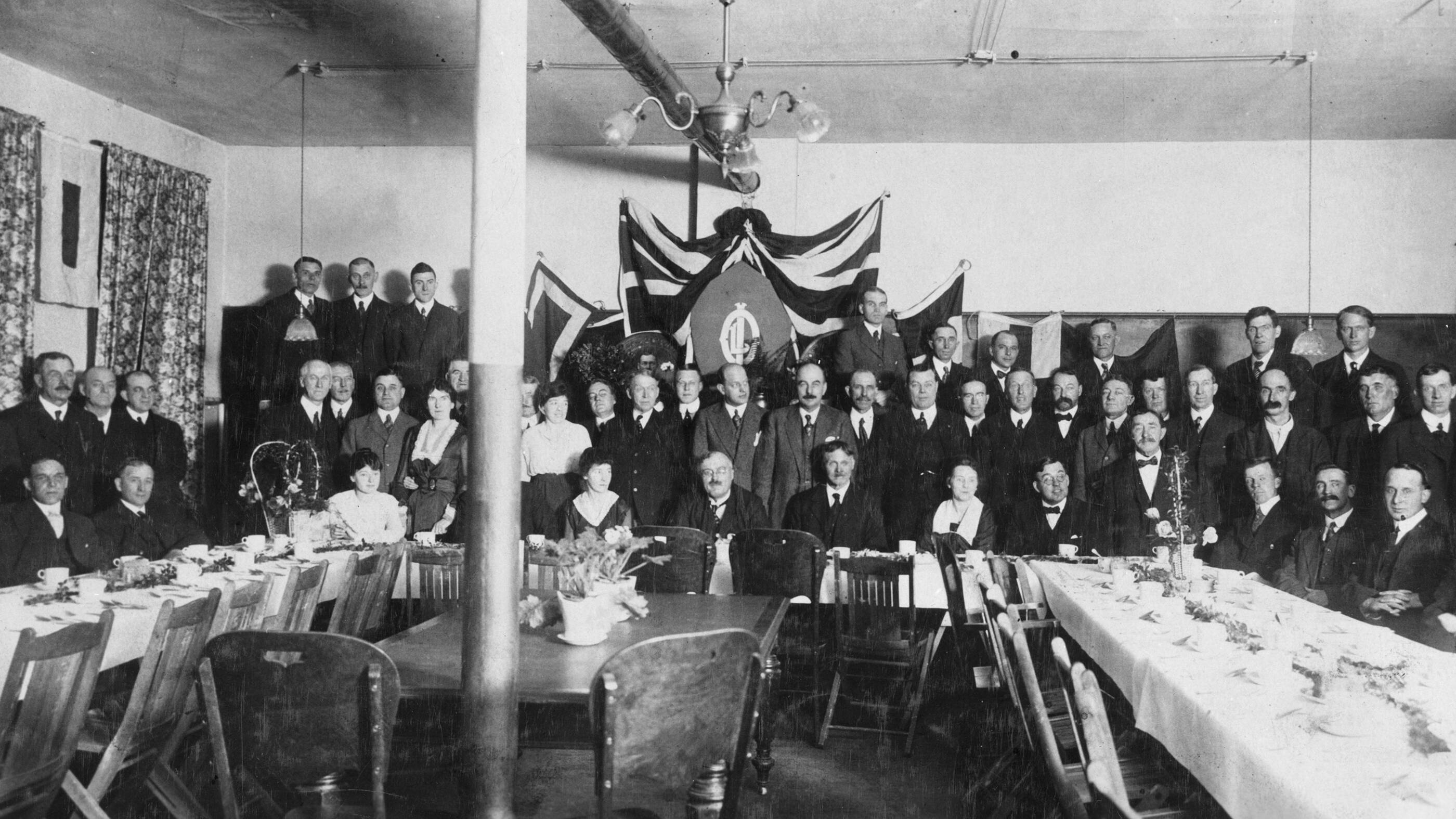 1920
Imperial discovers oil at Fort Norman (now Norman Wells), N.W.T., on the Mackenzie River.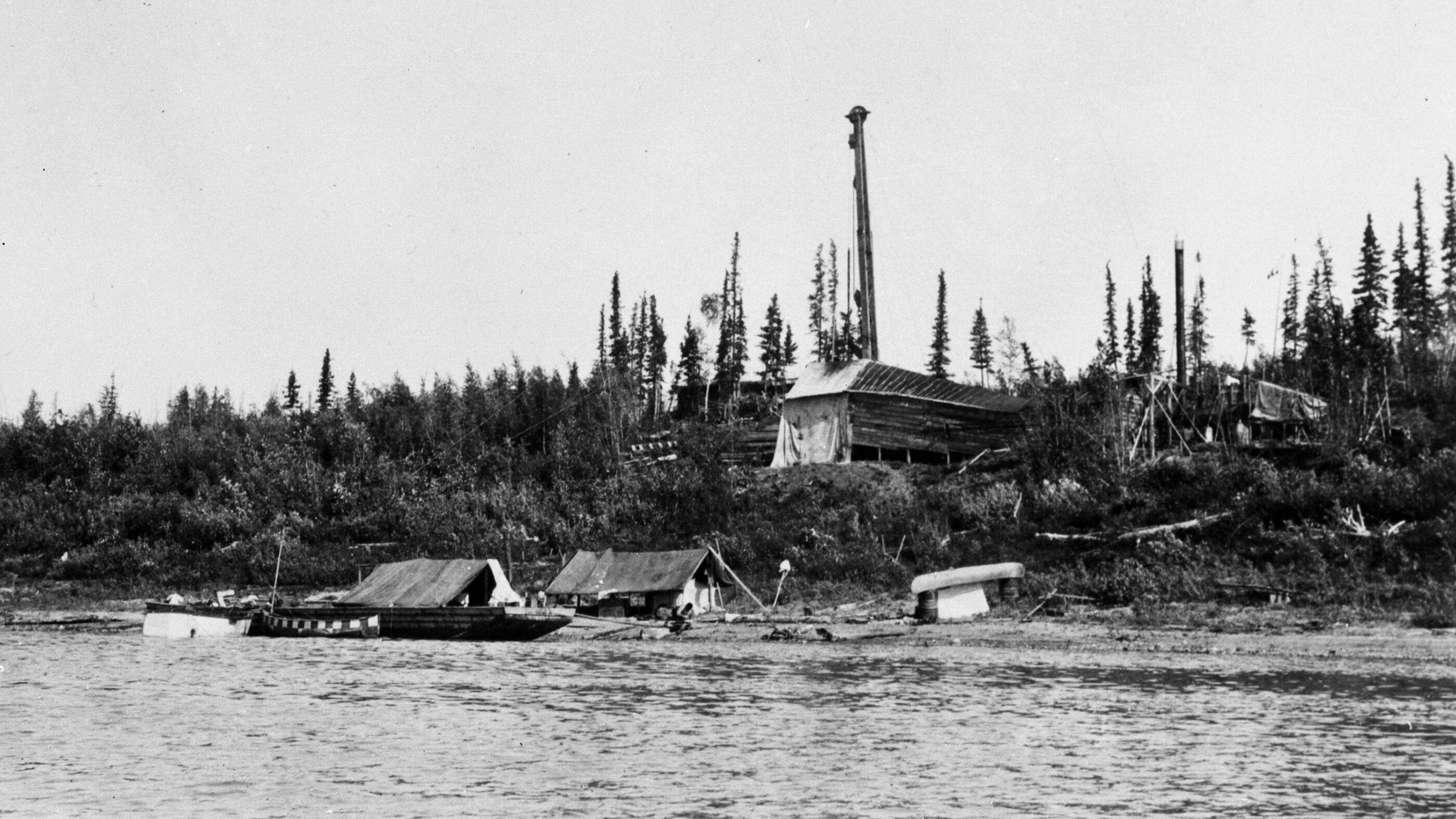 1923
Imperial begins operations at the Calgary refinery.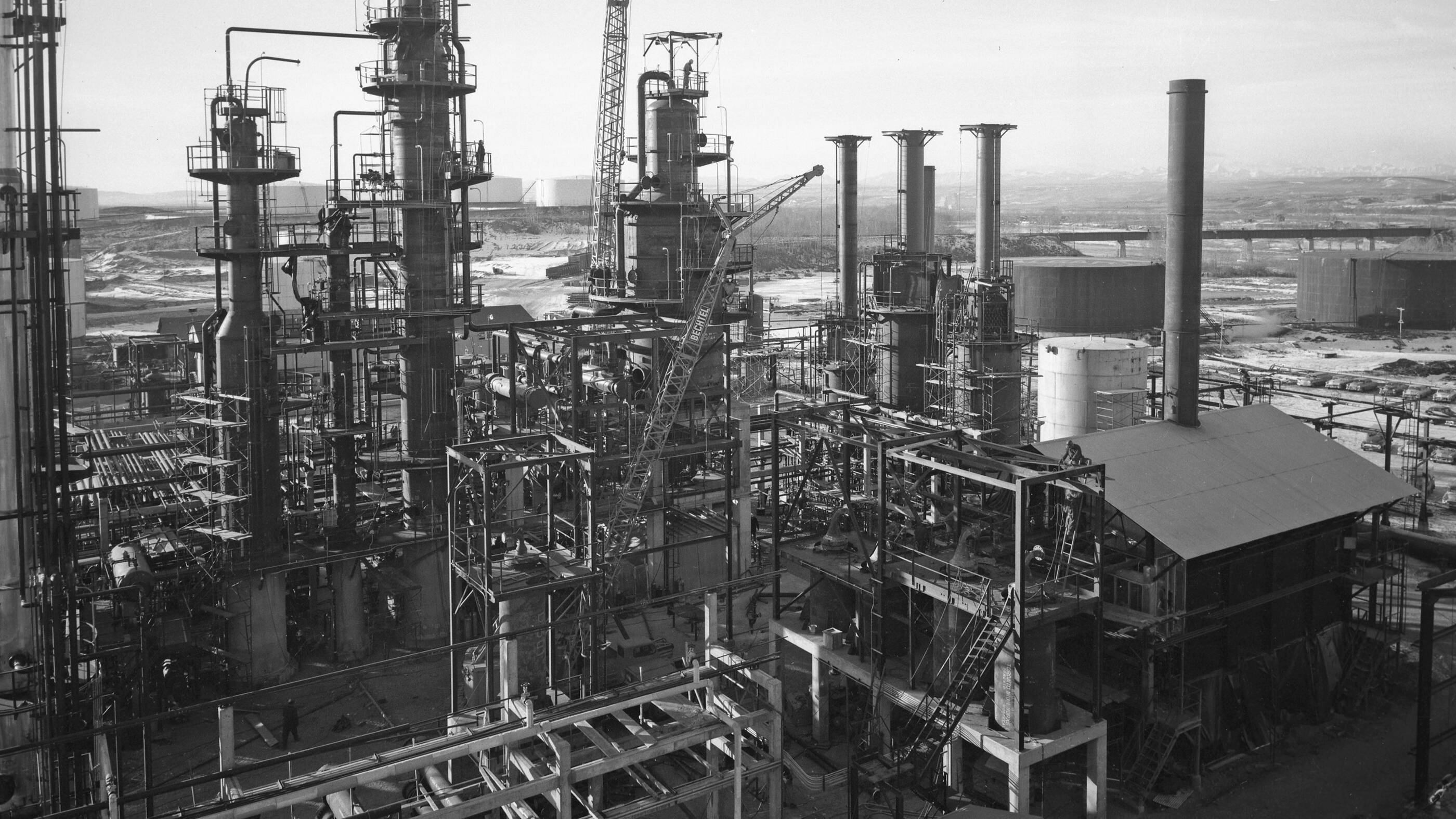 1924
Imperial hires Dr. Reginald Stratford to found the company, and industry's, first research department.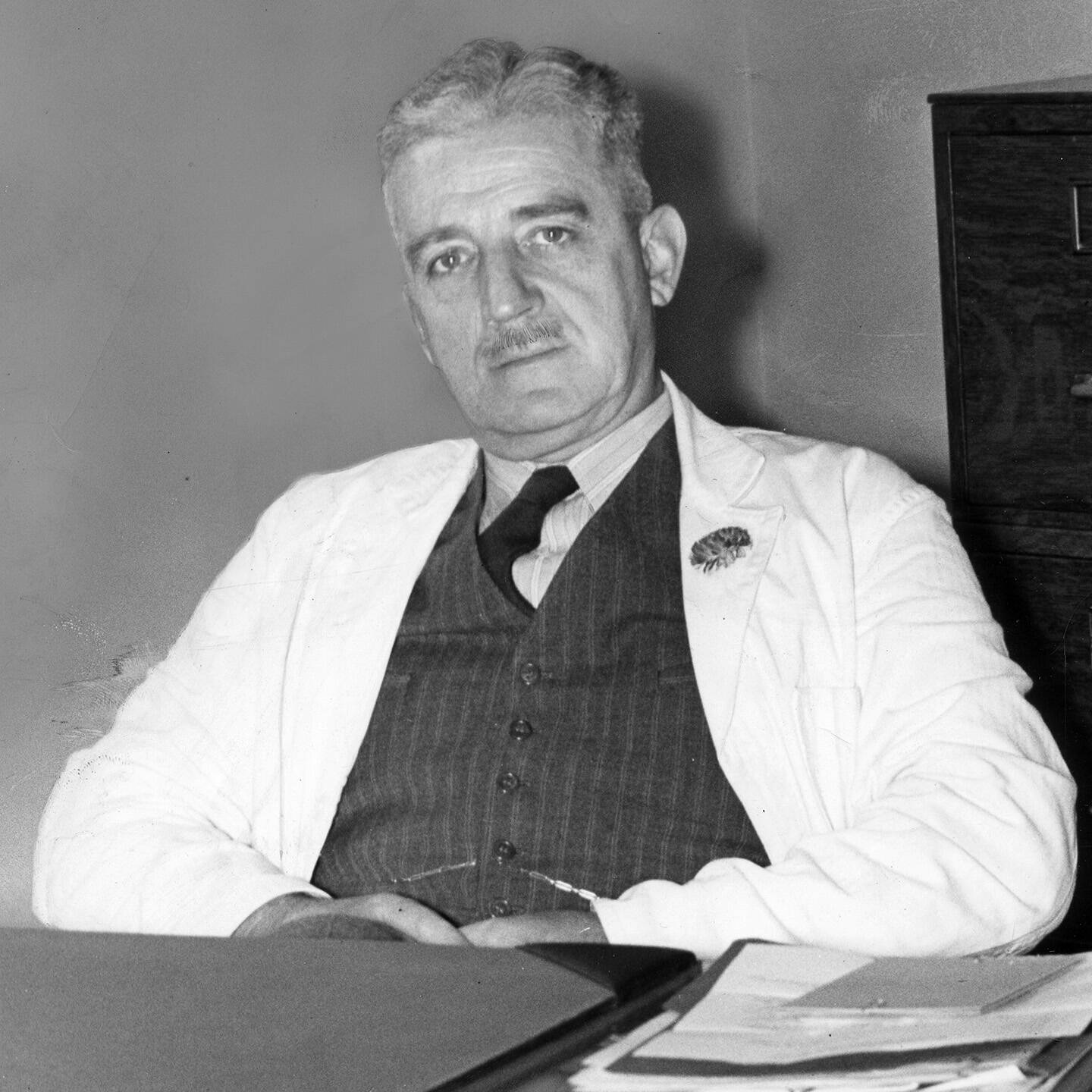 1928
Charles Lindbergh buying Imperial Oil gasoline for his plane in Quebec City, Quebec.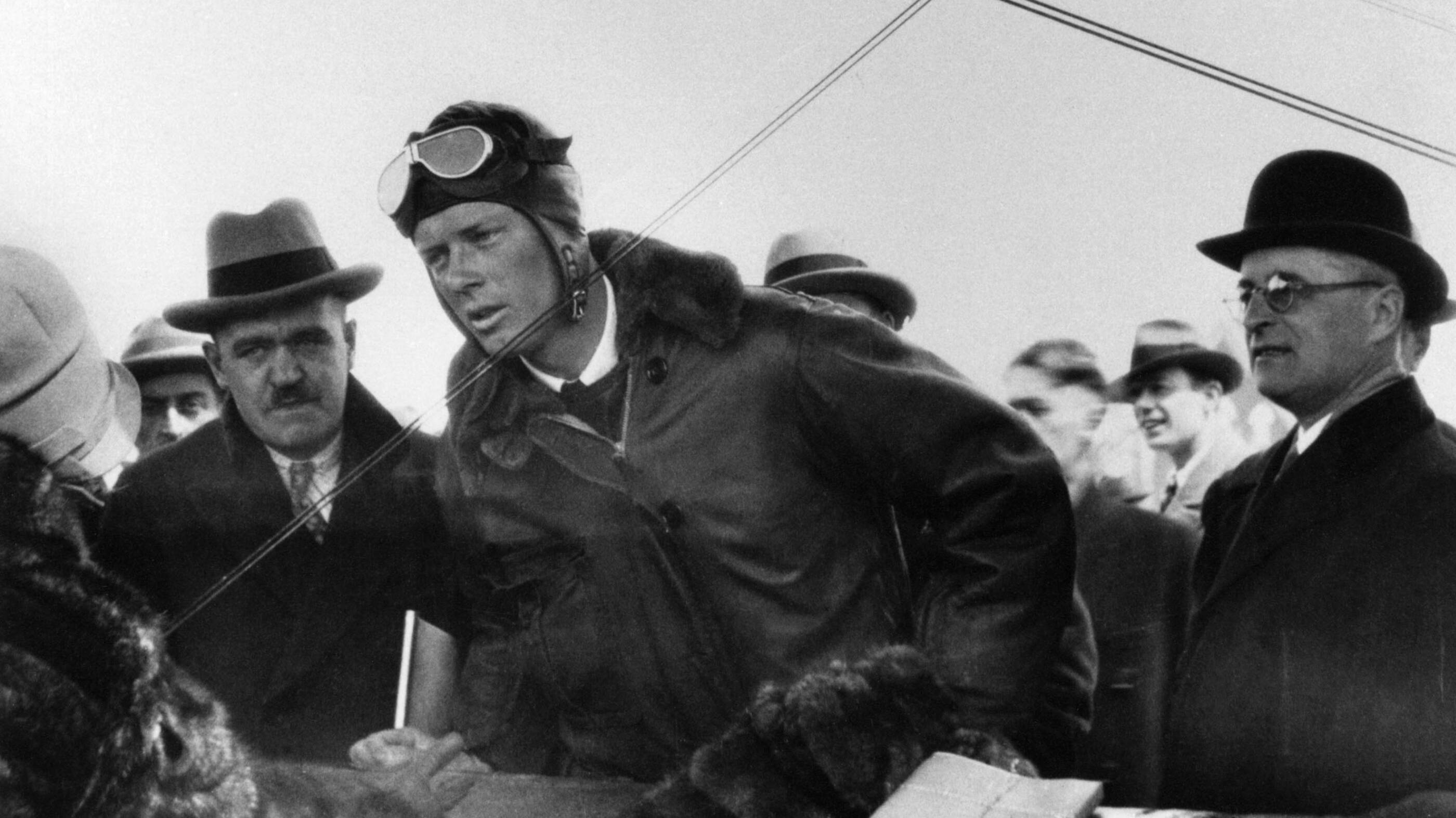 1936
Imperial sponsors Hockey Night in Canada radio broadcasts for the first time. Pictured: Father and son listening to Hockey Night in Canada radio broadcast.

By 1950, three million Canadians listened to Esso hockey broadcasts each week – and in 1952, we expanded our broadcast sponsorship to include television.
Watch the Hockey Night in Canada final scores.

Learn more about history with hockey.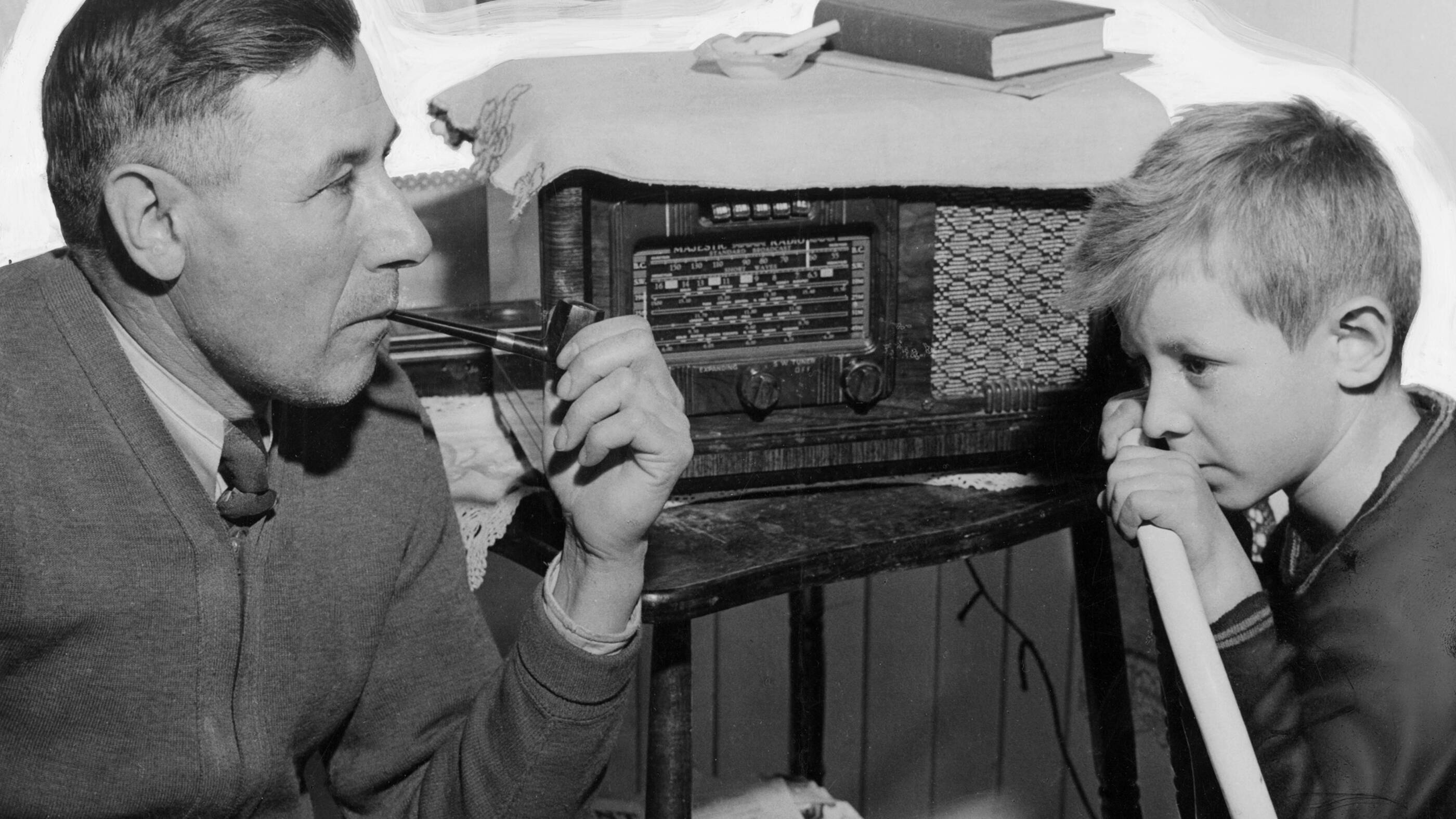 1942
Imperial joins the Canadian and U.S. governments in Canol, a project to provide fuel for the U.S. war effort in the northern Pacific.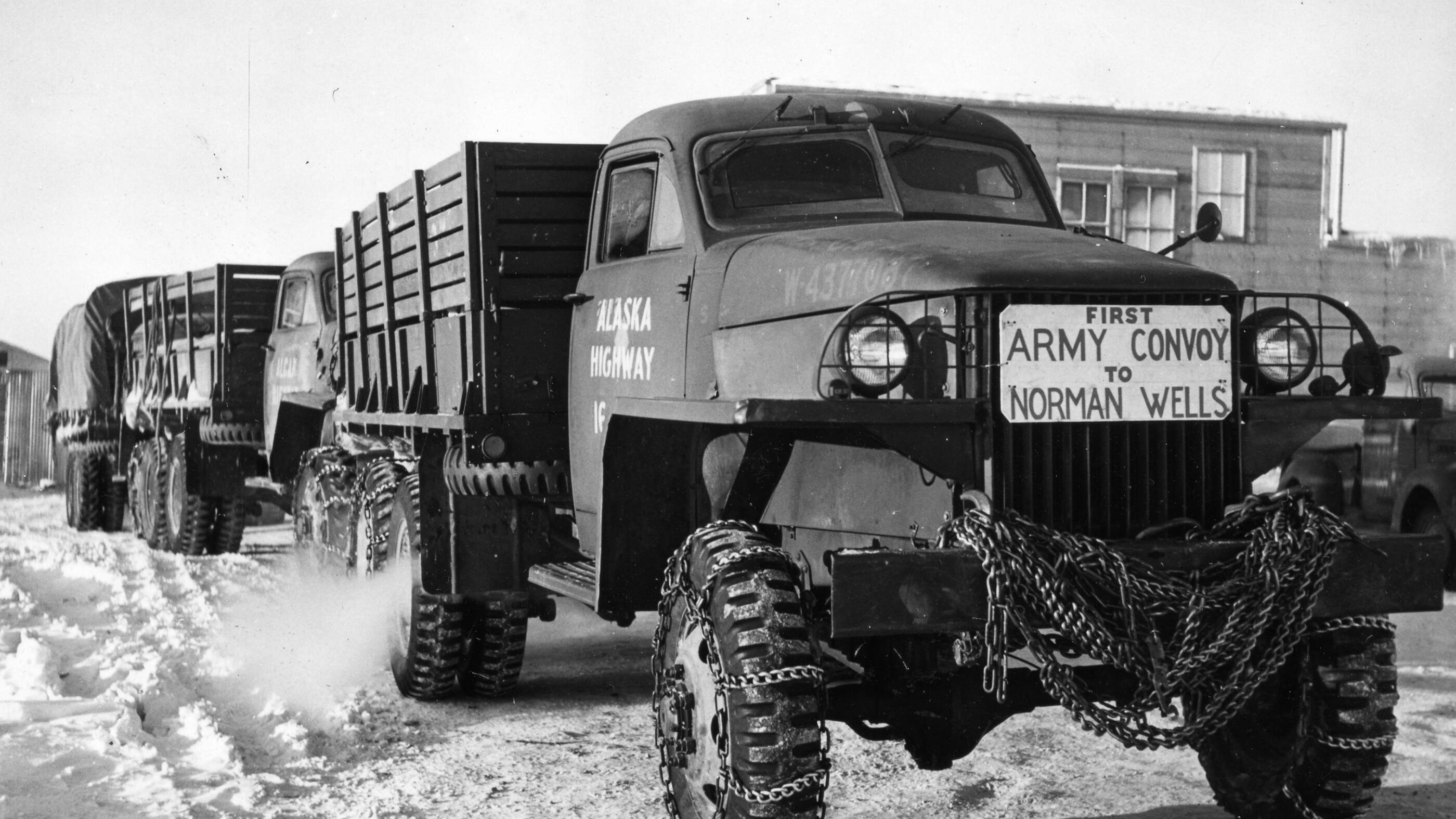 1947
Imperial discovers oil at Leduc, marking the beginning of Western Canada's great oil development.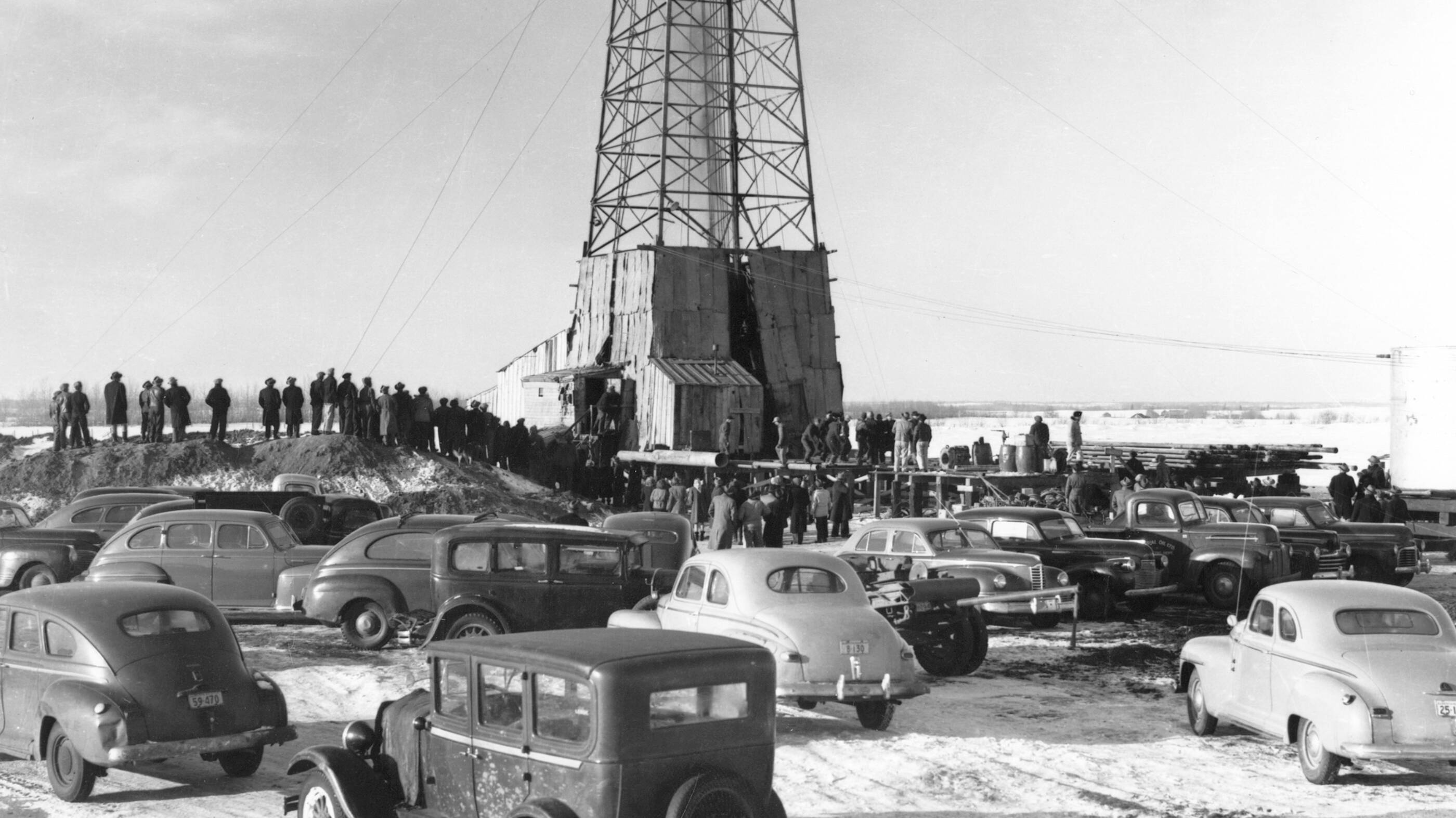 1955
Imperial establishes a chemical product department in Sarnia.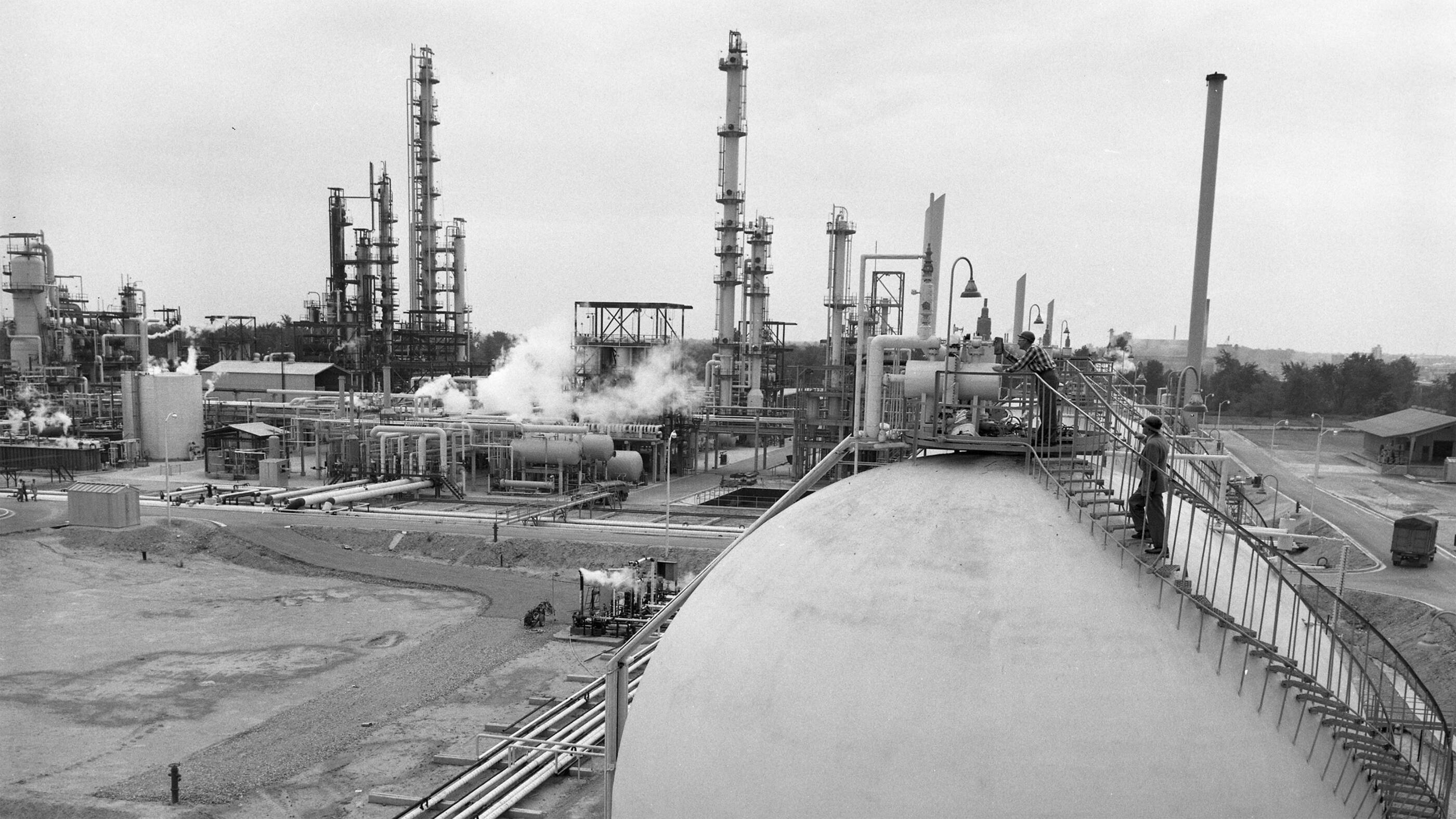 1955
Imperial's first research centre in western Canada opens in Calgary.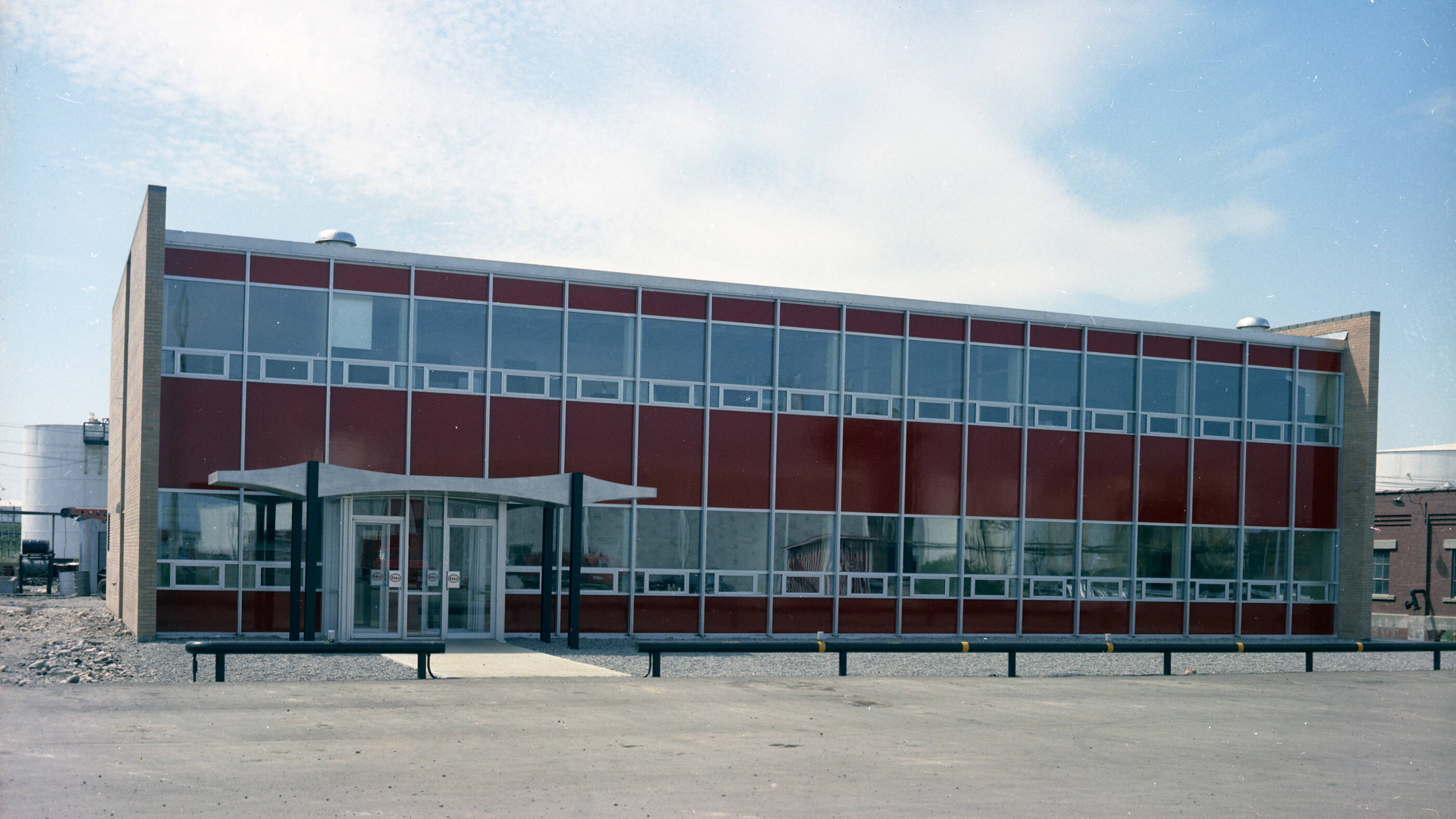 1964
Imperial begins an experimental program to extract bitumen from the oil sands in Cold Lake, Alberta.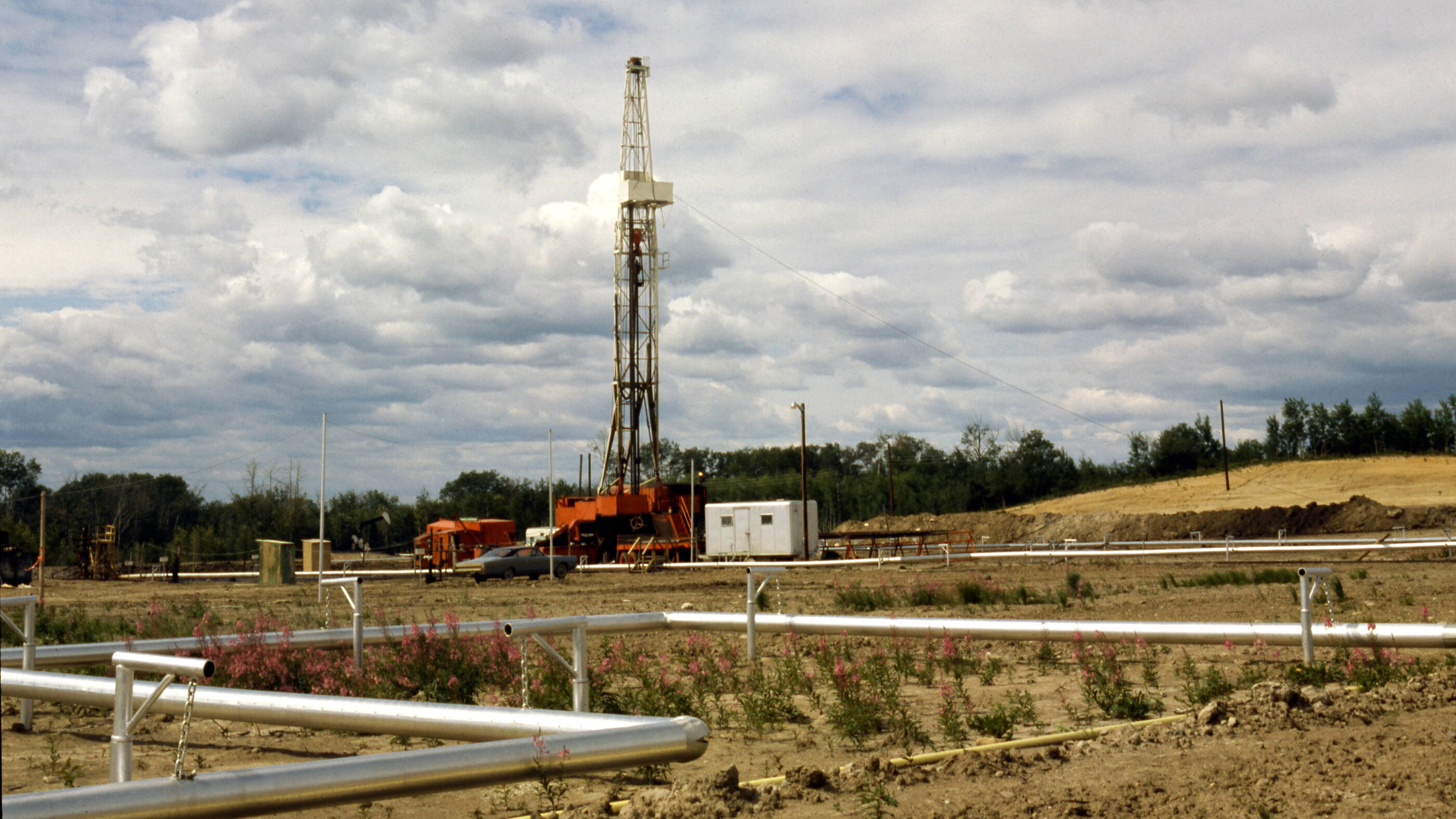 1975
Imperial builds Strathcona refinery to replace older refineries in Edmonton, Regina, Winnipeg and Calgary.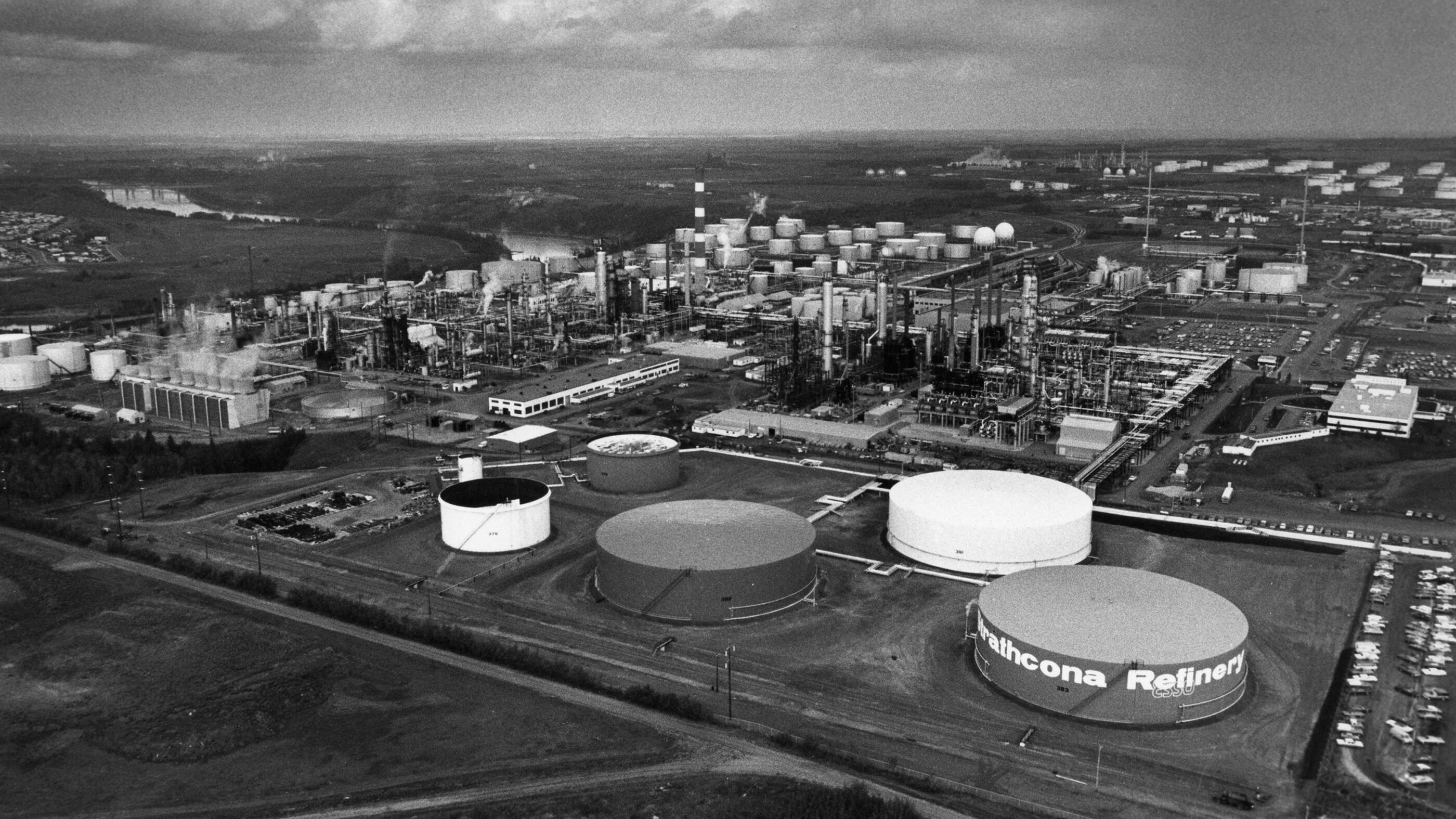 1989
Imperial purchases Texaco Canada Inc. At the time, it was the second-largest corporate acquisition in the nation's history.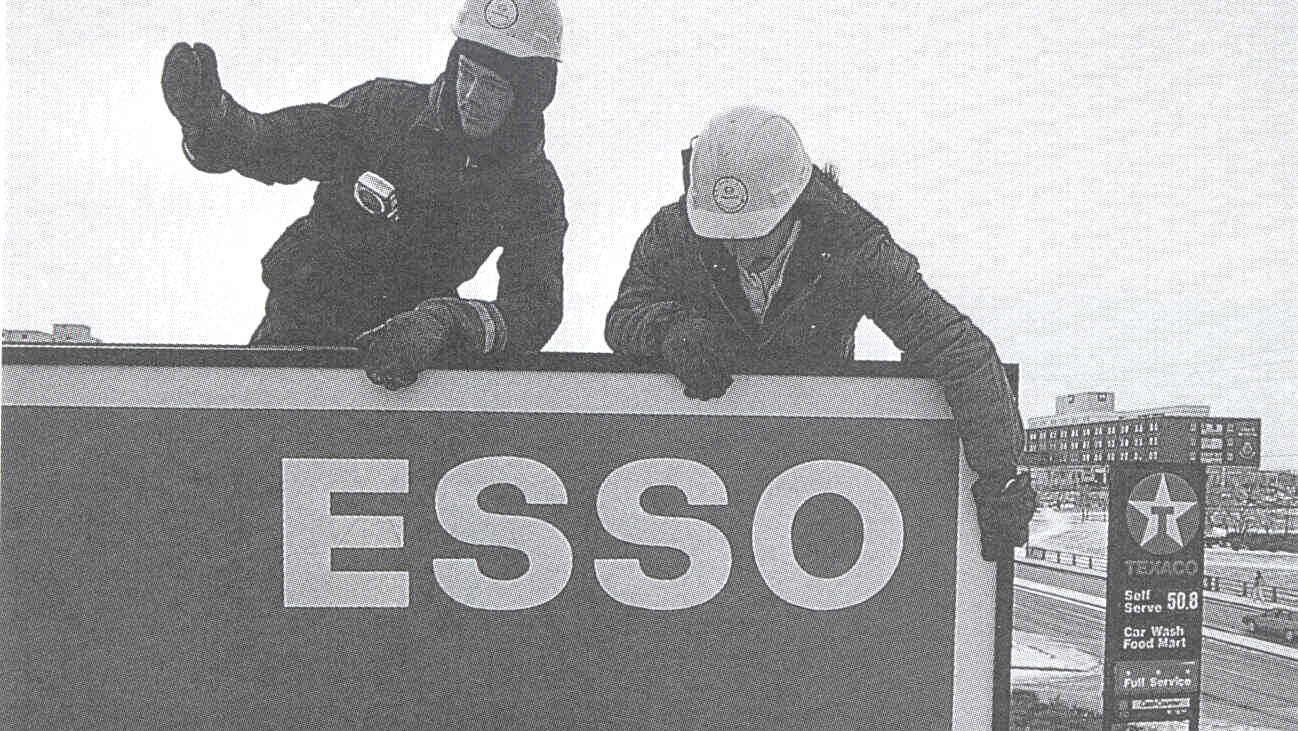 2004
Imperial moves its head office to Calgary from Toronto.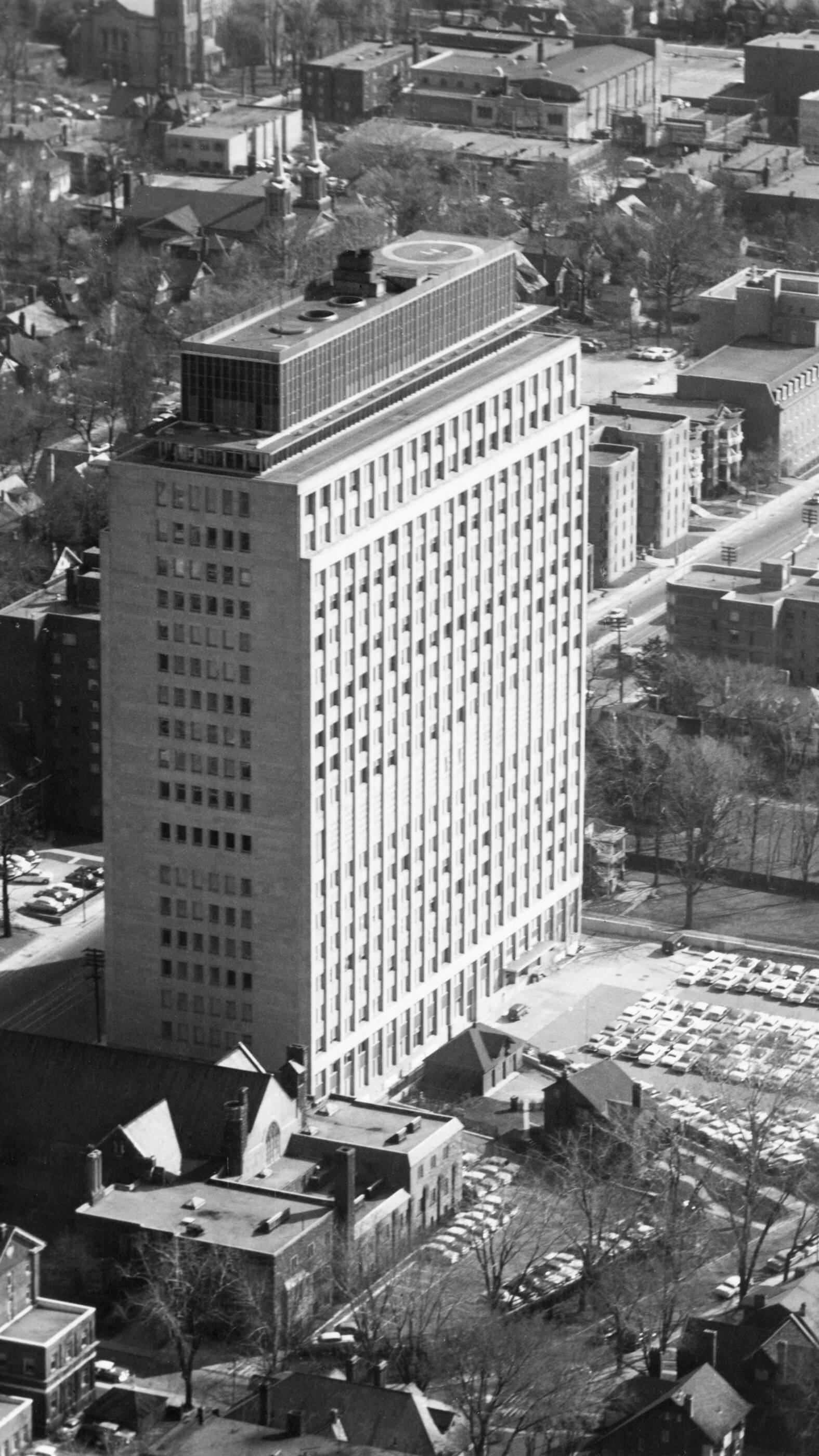 2007
Imperial and ExxonMobil Canada acquire a multi-year exploration license, covering more than 500,000 acres, to explore for hydrocarbons in the Beaufort Sea.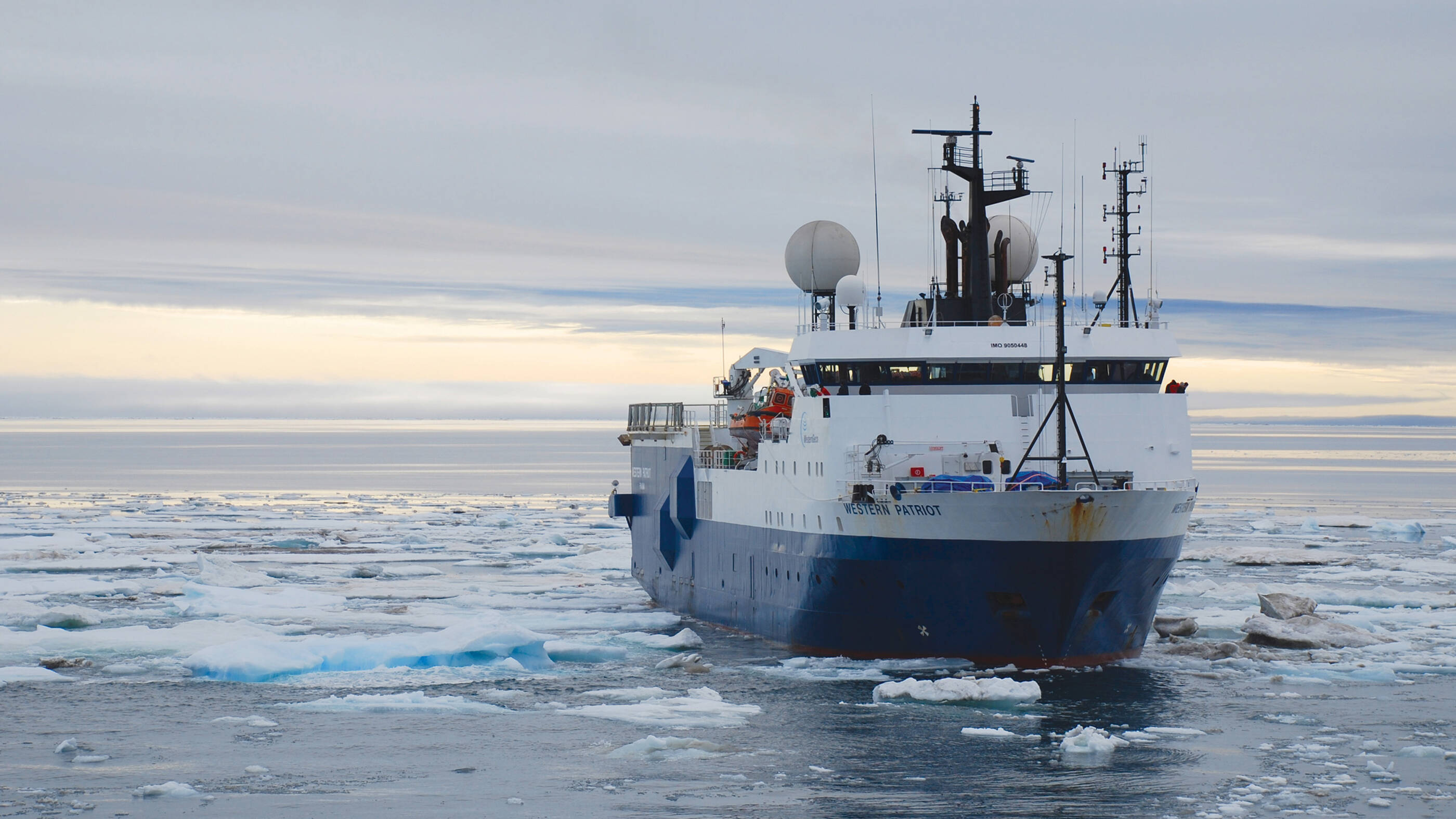 2009
Imperial announces its decision to fund the first phase of the Kearl oil sands project, a new mining development northeast of Fort McMurray, Alberta.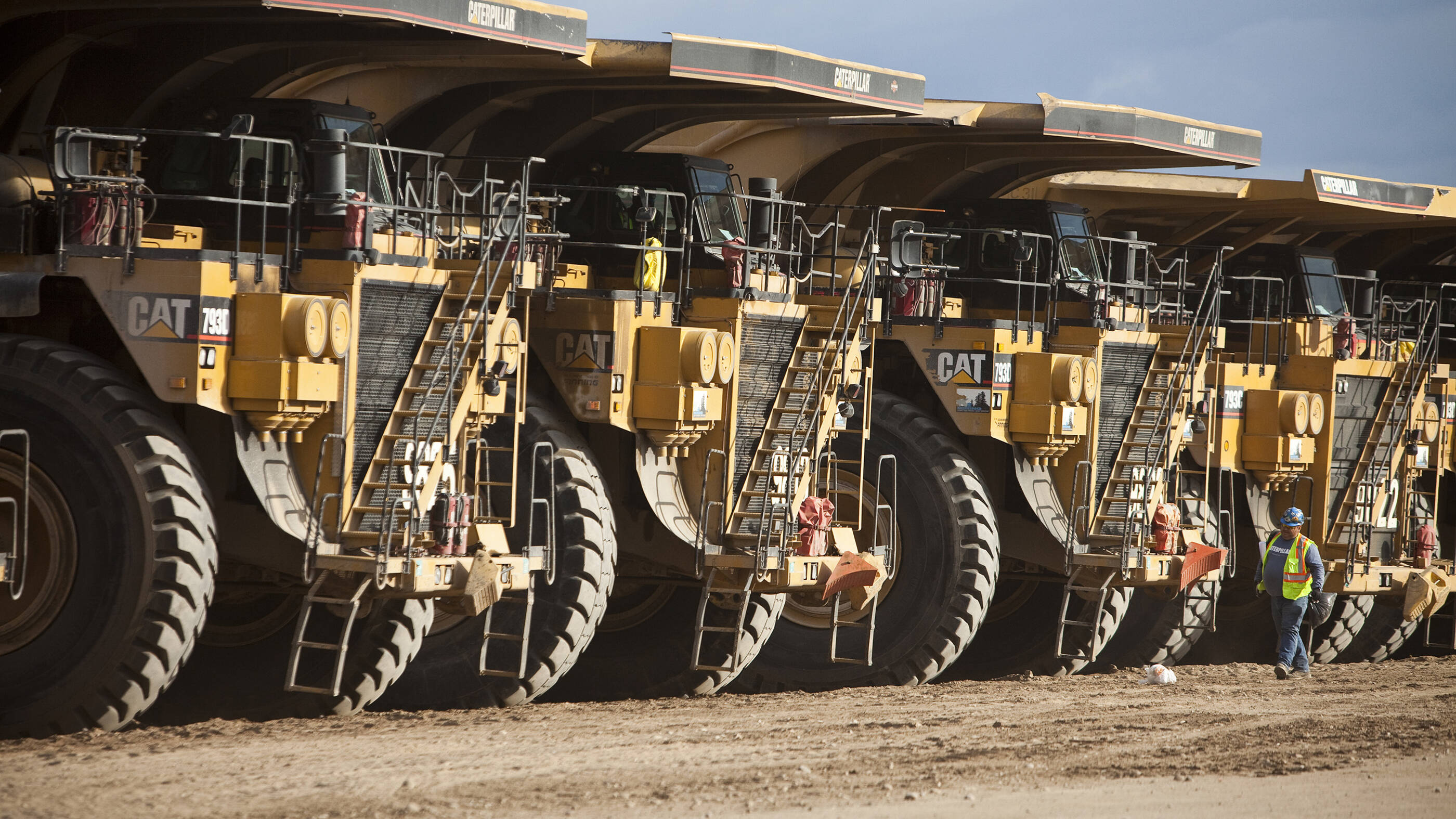 2012
Imperial announces approval of an expansion of the company's Cold Lake operation in northeastern Alberta, called Nabiye.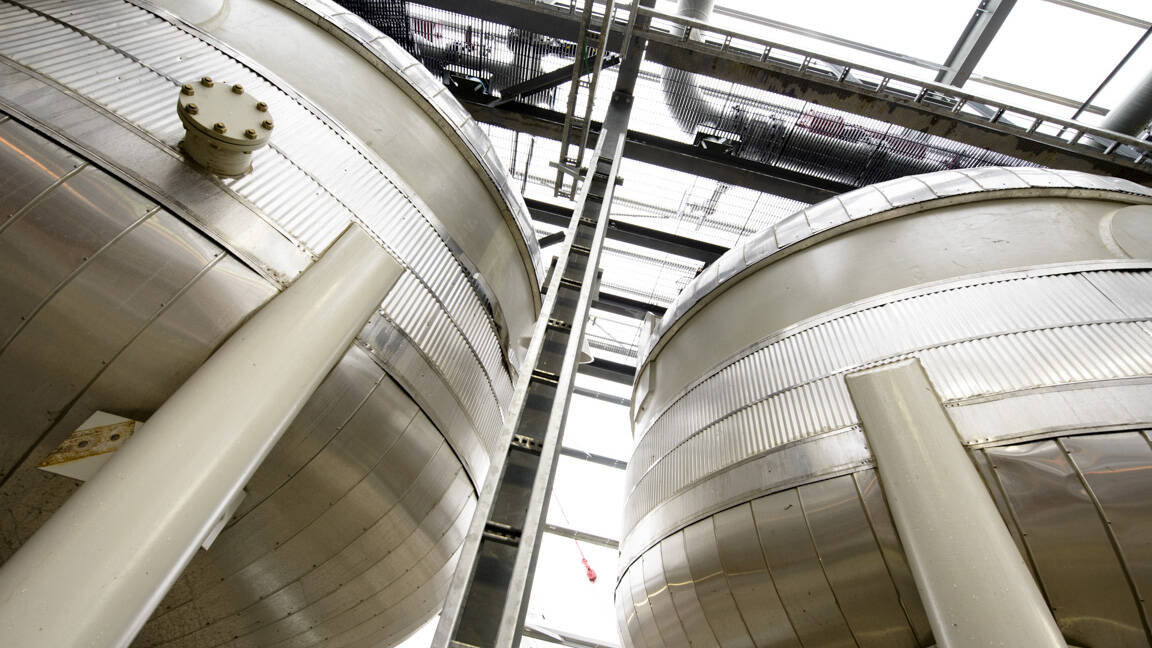 2013
Imperial announces the start-up of the initial development of the Kearl oil sands project.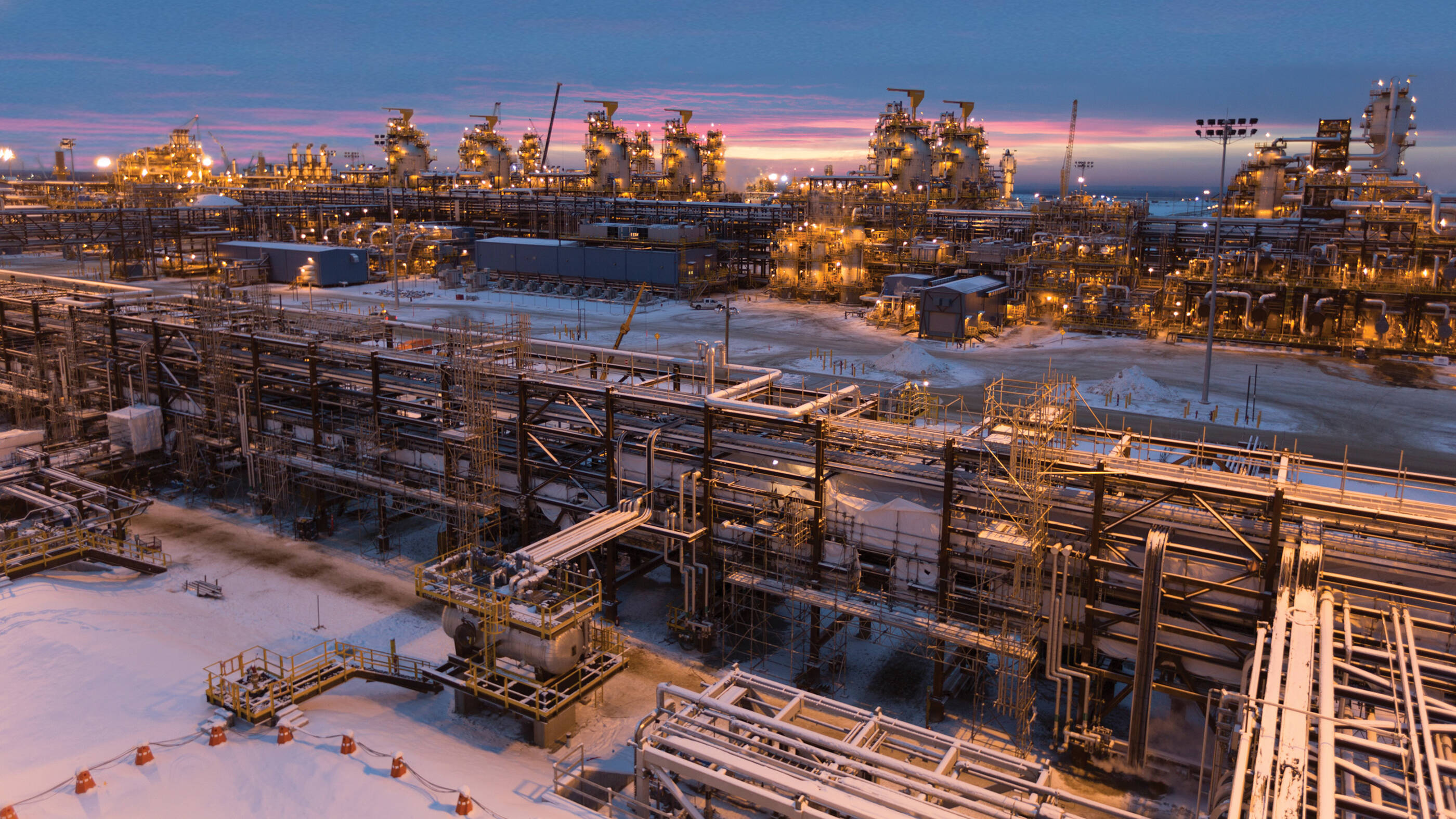 2014
Imperial launches new corporate brand and logo.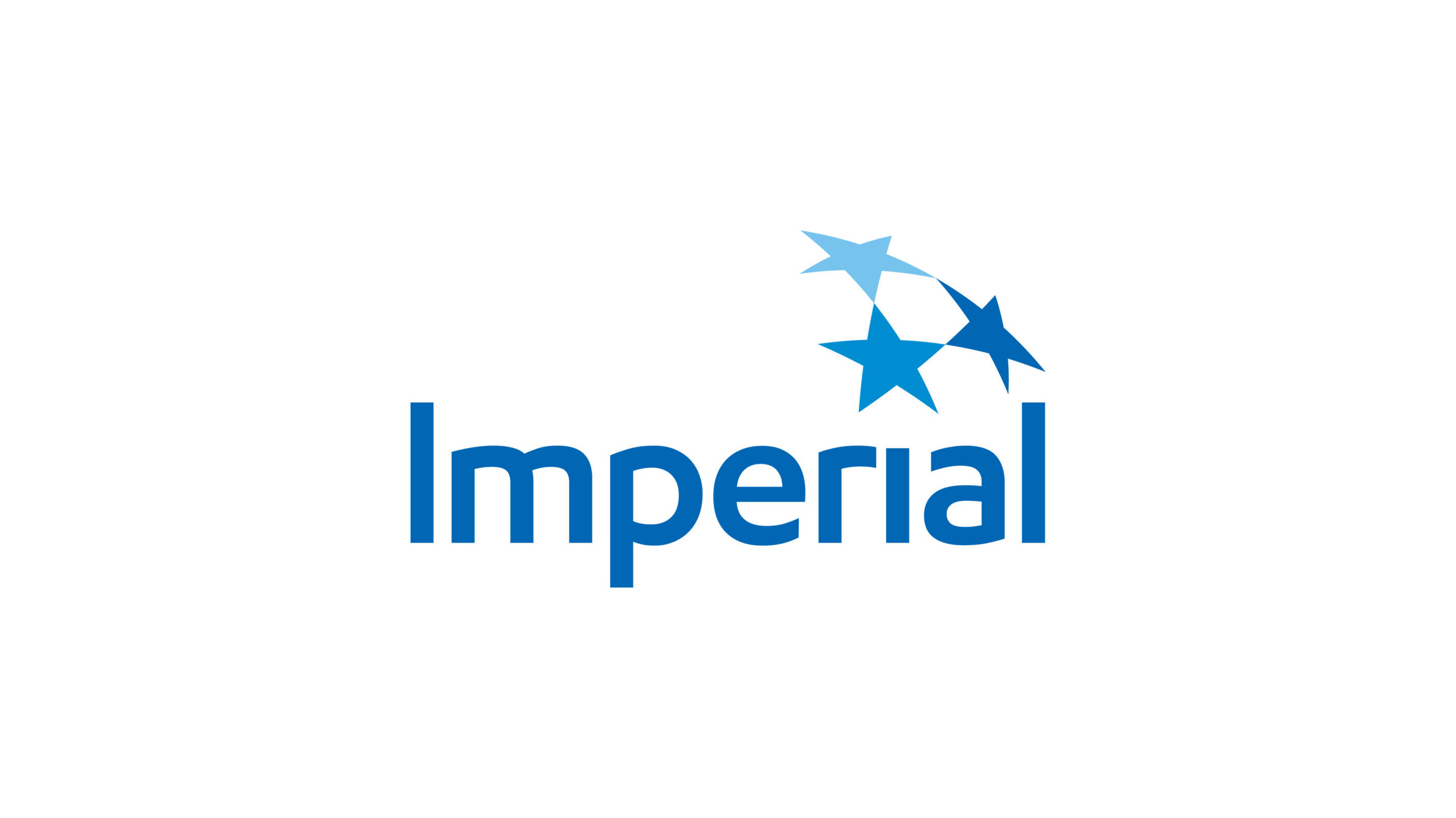 2015
Imperial announces the successful startup of the Kearl oil sands expansion project, ahead of schedule.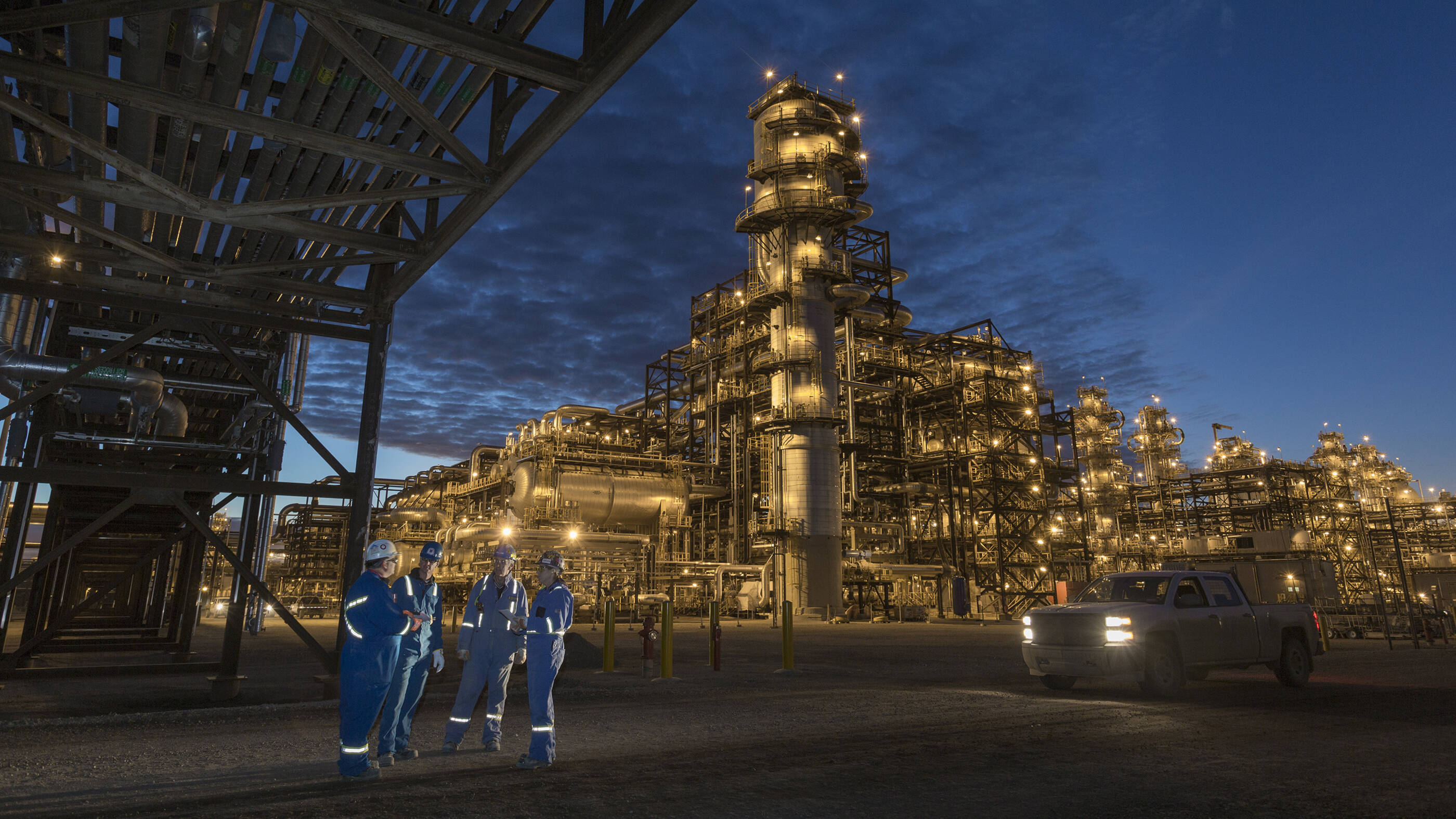 2016
Imperial moves to a new campus-style office complex in southeast Calgary. A new, state-of-the-art, oil sands research centre in southeast Calgary also opens.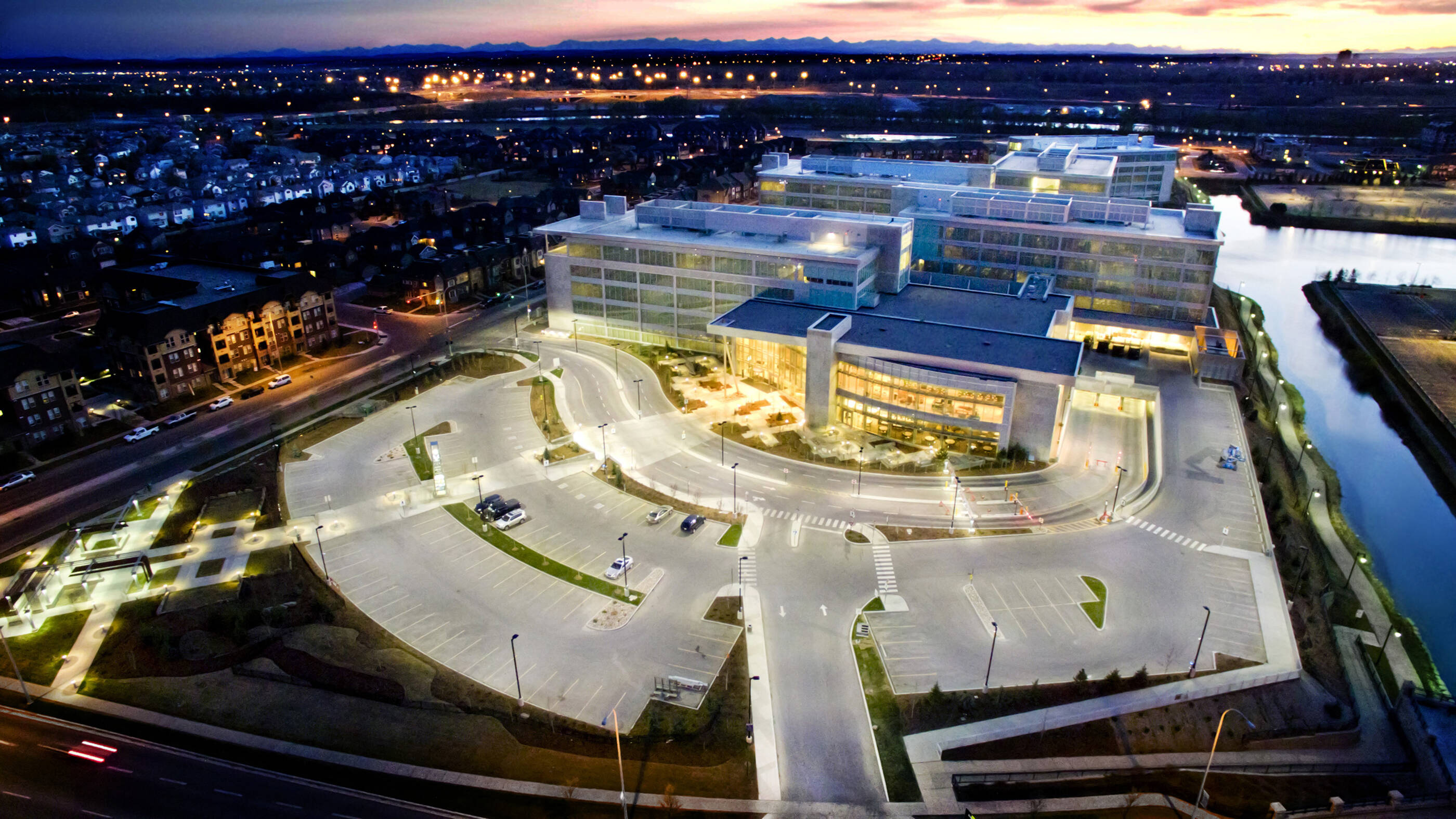 2017
Imperial donates 43 artworks, with an estimated value of $6 million, to 15 museums and galleries in honour of Canada's sesquicentennial. Pictured: Lawren S. Harris painting, Billboard Jazz, donated to the National Gallery of Canada.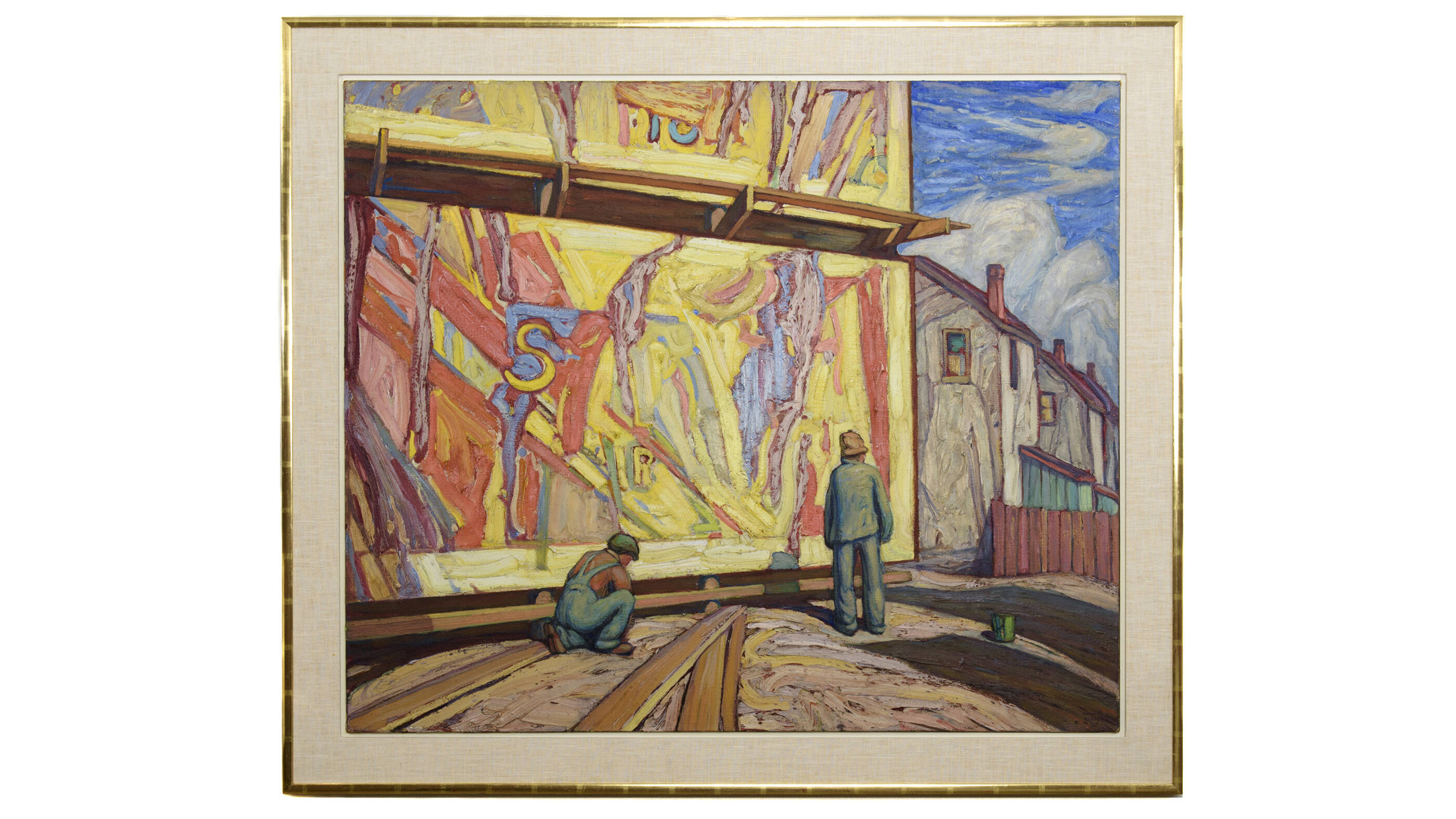 2017
First Mobil-branded service stations open in Canada.
2018
Imperial announces commitment to a 10 percent reduction in greenhouse gas emissions intensity in its oil sands operations by 2023.
2018
Imperial becomes the official fuel partner of PC Optimum loyalty program, allowing customer to earn PC Optimum points at over 2,000 Esso and Mobil stations across the country.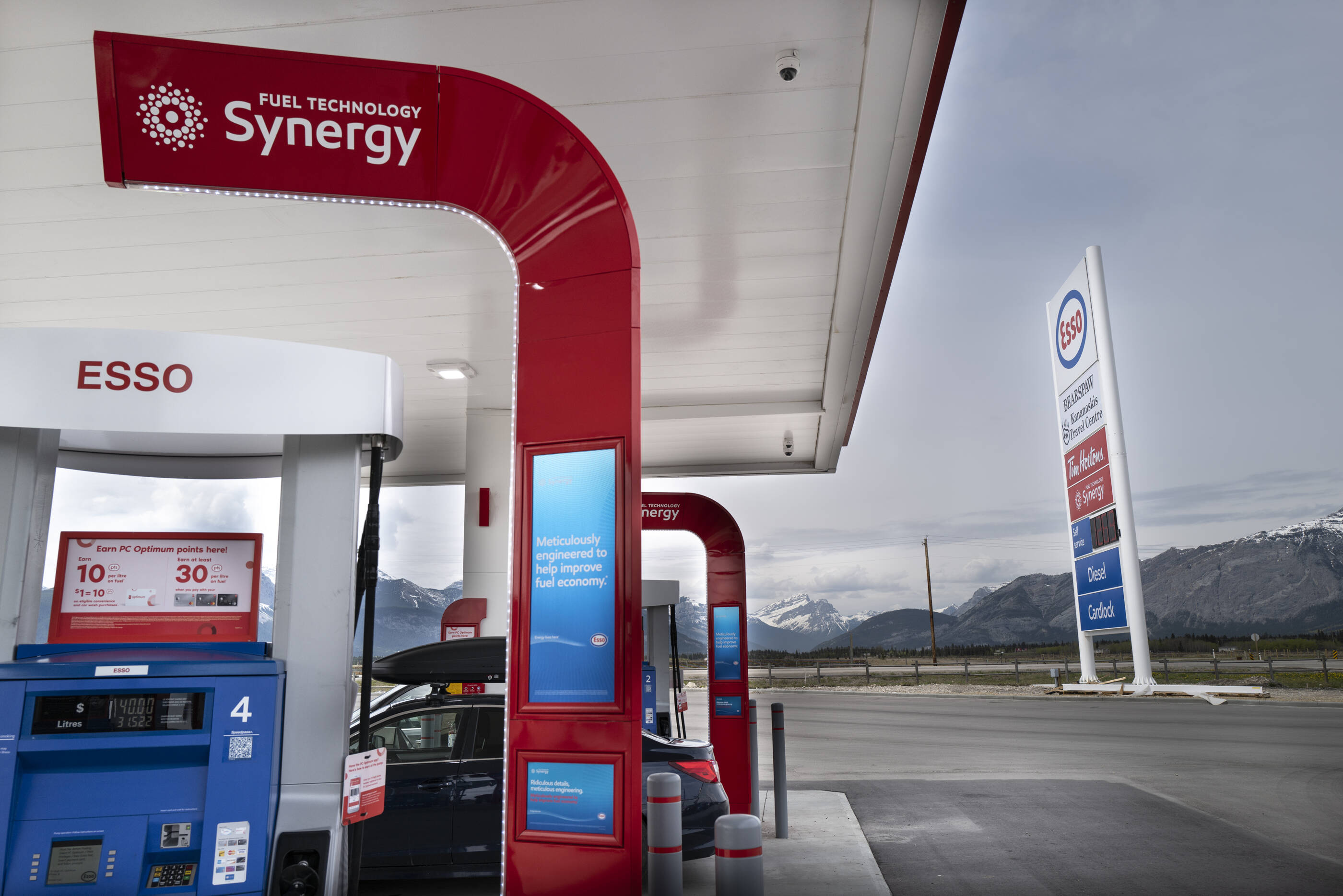 2019
Imperial announces multi-year agreement with the NHL, naming Esso the Official Retail Fuel of the NHL in Canada. The company also launches a nation-wide commercial and campaign "How far will you go" focusing on the hockey journey.