A better way to recover oil
An important part of our oil supply is "heavy oil," also called bitumen. It has a thick texture, like peanut butter, and is found mixed into sand and clay underground, which means it can be challenging to get out.
In the past, we exclusively used steam to heat and mobilize the oil so we could recover it and bring it to the surface. But in recent years, we've developed advanced oil recovery technologies that are more efficient and environmentally friendly.
Mobilizing with lighter oils
Light oils like propane and butane flow more easily (and they're actually already a natural part of heavy oil). Injecting these oils underground, along with some steam, mobilizes the heavy oil so it can be brought to the surface.
This approach recovers more heavy oil using less steam, significantly reducing greenhouse gas (GHG) emissions and water use.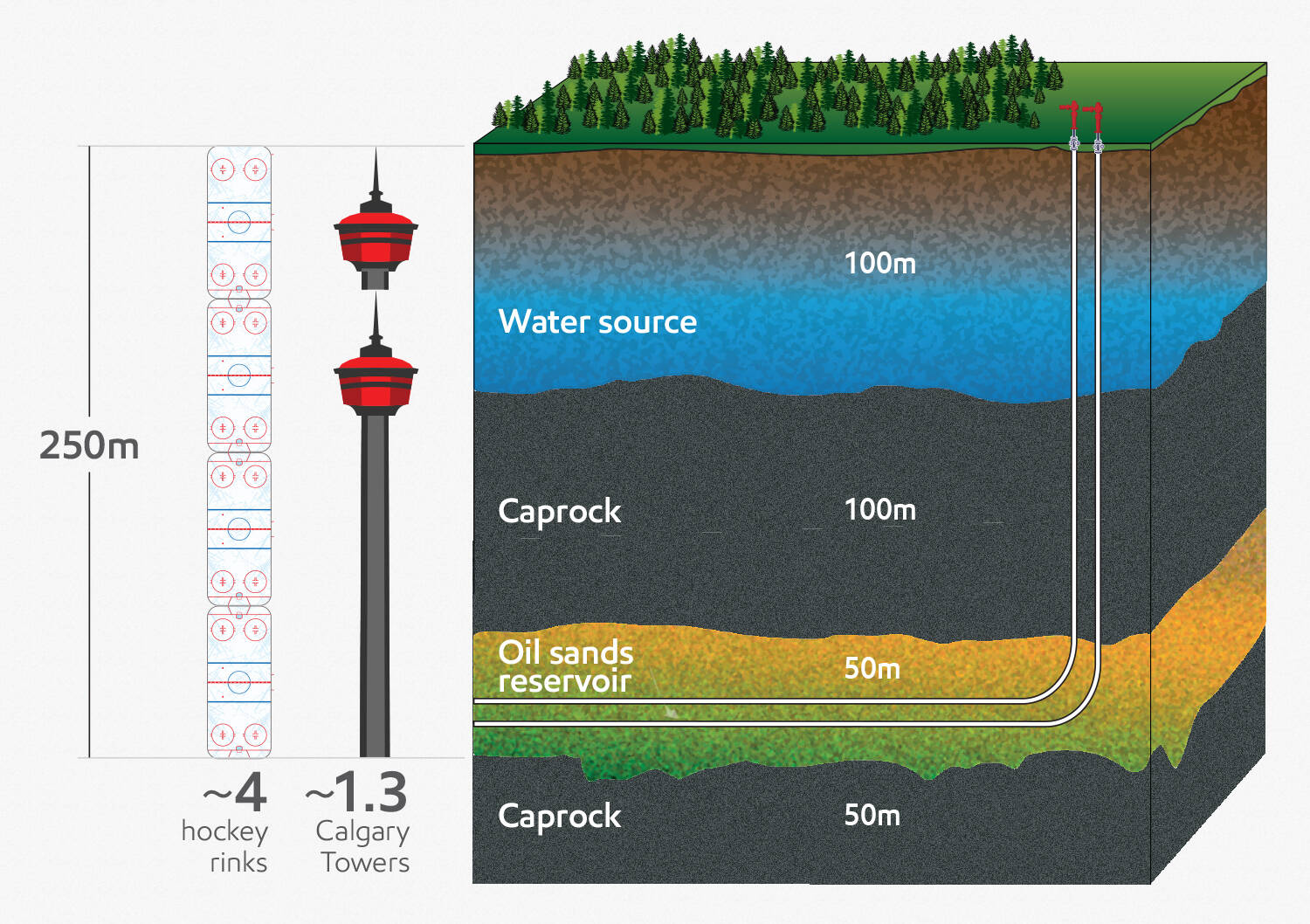 Better for people and our environment
Because using steam to produce oil requires a lot of energy, finding alternative methods can have a strong positive environmental impact. Our work on this advanced oil recovery technology has already reduced greenhouse gas emissions and water use, and we'll strive to find even more efficient methods in the future.
With this method, we're able to recover 80-90% of the lighter oils we use, meaning little goes to waste. And what we don't recover stays locked within the heavy oil, with no impact on land, water or wildlife – protected by a barrier of hundreds of metres of rock (called caprock).
Our continued commitment
We've been successfully testing this process at our Cold Lake facility for seven years. We're sharing our results with the Alberta Energy Regulator, and we hope to encourage adoption of this process at more facilities.
In addition, we're focused on finding additional solutions to produce heavy oil – whether we're thinning, dissolving or heating it – that are more efficient and more environmentally friendly for the areas where we work, and the planet at large.