He's got four gas pumps outside his home in Nine Mile River, NS, but Keith MacLeod can't fill your tank. The giant oval Esso sign out front of MacLeod's General Store is for display only. And once inside, you can't buy a can of oil.
But if you're lucky enough to find Keith at home, you'll be welcome to fill up your experience tank.
He's got a story for almost every item in his collection – about a third of which is Esso- and Imperial-related. Dealer signs, coveralls with a name badge, a bowl from Dartmouth, oil cans, mini cardboard oil cans holding matches – Keith has no idea how many items he's collected.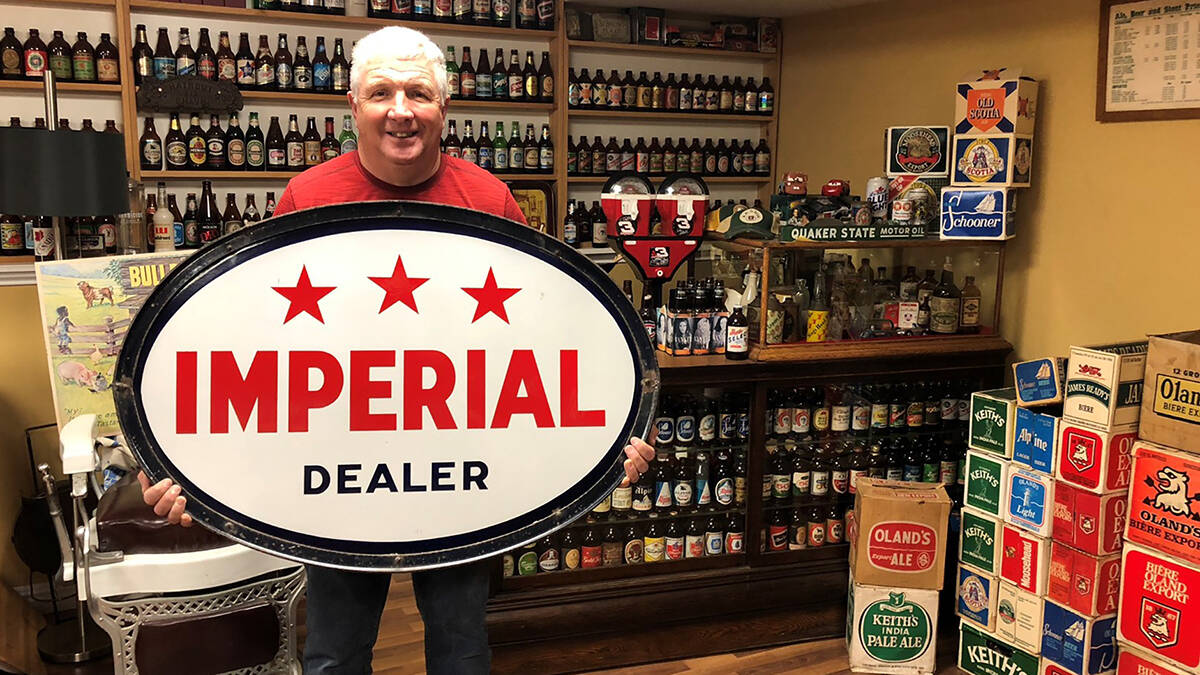 "My favourite is the racks of Imperial Marvelube oil bottles," he says. "They sat out by the pumps, and people would fill up with oil almost like they did with gas."
Be warned, collecting is not for the faint of heart. Keith dug his first gas pump from a manure pile. "It wasn't real pretty," he says.
"Quite a few people around here collect," he adds. "Some people have Texaco, or Irving, or White Rose – I wanted to make mine a little different. I remembered Imperial's NHL sponsorship of the three stars of the game when I was a kid, so that was my start."
Canada, as a country, was only 13 years old when the Imperial Oil Company was formed. Check out some other interesting facts on our company's history.