Strathcona refinery: 70 years and counting
Explore the site's history, including when Queen Elizabeth visited for tea.
From the discovery of oil at Leduc No. 1 in 1947 to "oil-in" day at Strathcona on July 17, 1948, Imperial has a long, rich history in the Edmonton area. The Strathcona refinery has come a long way from the early days of a small 6,000 barrels a day operation to one of the most safe, reliable and profitable refineries in North America today. Here's a look at the Strathcona journey:
70 years of refining in Alberta
1947-1948
Discovery of oil at Leduc No. 1; Whitehorse refinery dismantled, shipped to Alberta and reopened as original Edmonton refinery.
1949-1969
Various expansions increase production to 26K barrels per day; lubricants facilities opened in 1955.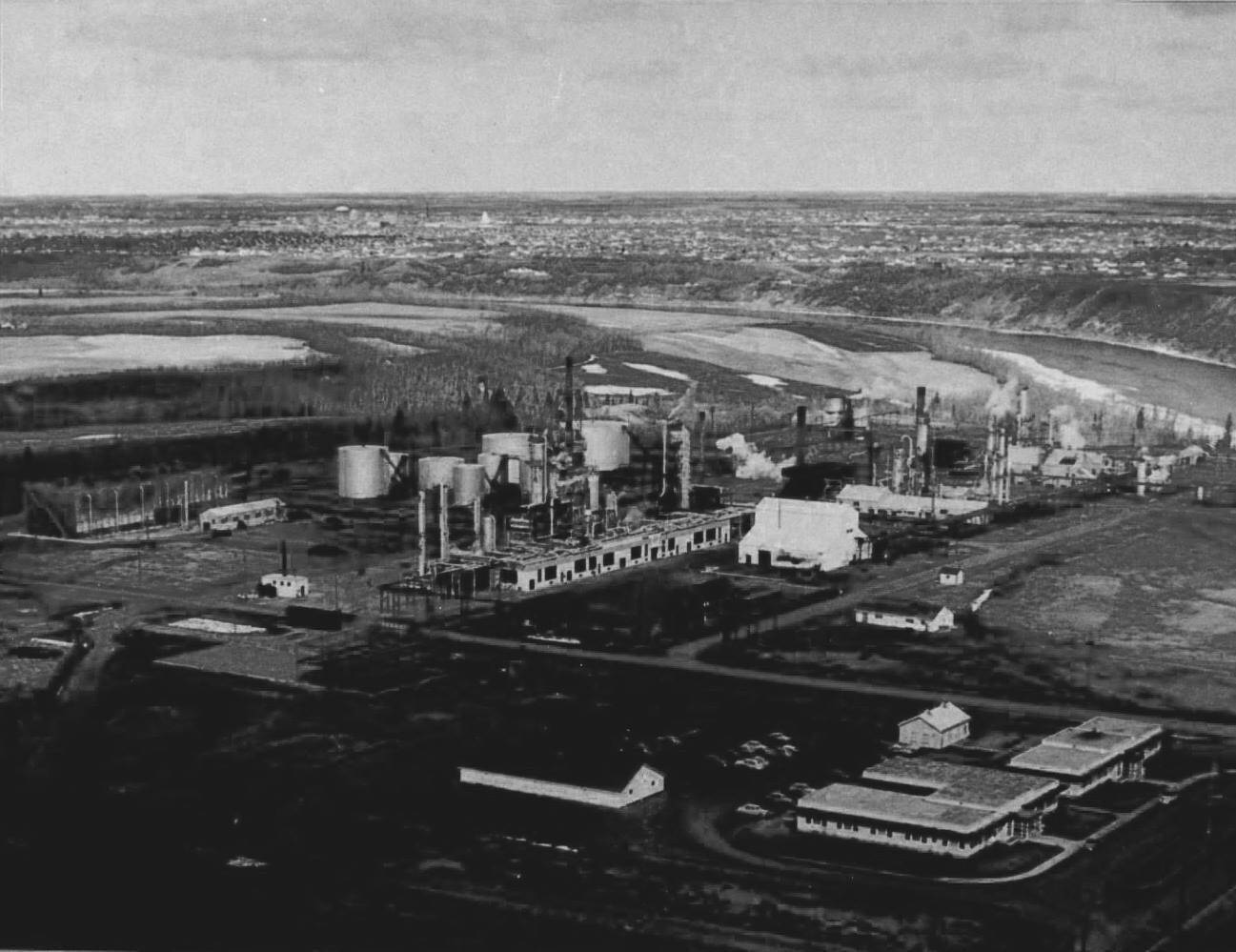 1976
Imperial's new 145K barrels per day Strathcona refinery opens; Western production centralized to Edmonton area and Winnipeg, Regina and Calgary refineries close.
Did you know...
The Edmonton refinery was part of a British Royal tour of Canada. Before she became Queen, Princess Elizabeth and Prince Philip had tea and a tour of the refinery in 1951.