Collaborative oil sands bird safety program applauded
Working with our peers to keep birds safe around oil sands operations has earned the admiration of energy and environmental regulators as a leading example of how the environment, and the energy industry, benefit through collaboration.
"Migration patterns, species-specific behaviours, and variations in size and number of water bodies, and surrounding habitats amongst oil sands sites, make bird safety a challenge," says Rhiannon Davies, Imperial's Upstream Environment & Regulatory Advisor, who is a member of the Oil Sands Bird Technical Committee made up of representatives from Alberta Environment and Parks, Environment and Climate Change Canada, Alberta Energy Regulator (AER), and Imperial and other oil sands producers.
Sharing information broadly helps the entire industry improve environmental performance.
We are required to submit bird protection plans to AER as part of our applications for development. Plans include risk assessment of tailings ponds, and monitoring, reporting and deterrent programs.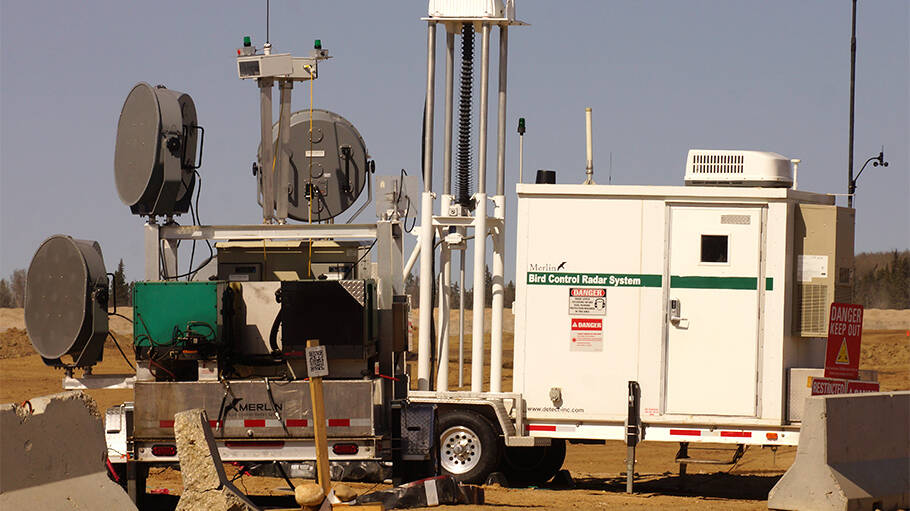 Imperial has adopted these best practices identified by the Committee:
Radar-triggers: certain flight trajectories will trigger a long range acoustic device to spook birds and redirect them to another area
Cannons: fired at timed intervals to scare off birds
Effigies: like a scarecrow protecting crops, placed strategically along shorelines
Human intervention: when necessary, bear bangers are fired around ponds or from boats to scare off birds or they may be hazed using boat activity
Removal of attractants: grass and weeds are removed so birds can't land in the vegetation, which makes ponds less attractive to them
Properly functioning booms: keep bitumen in controlled areas and limit impact to bird habitat