Licensed boat captain isn't a typical role that comes to mind when considering a career in the oil sands mining industry, but it is one of many cool jobs at Kearl.
Boats are essential to bird monitoring and deterrent work as well as tailings pond management.
Boat crews do daily checks of the propane-fuelled canons and speaker devices that use sound to deter birds from the tailings pond. Bird monitoring technicians are shuttled daily by boat transport to monitor bird activity required for regulatory reporting.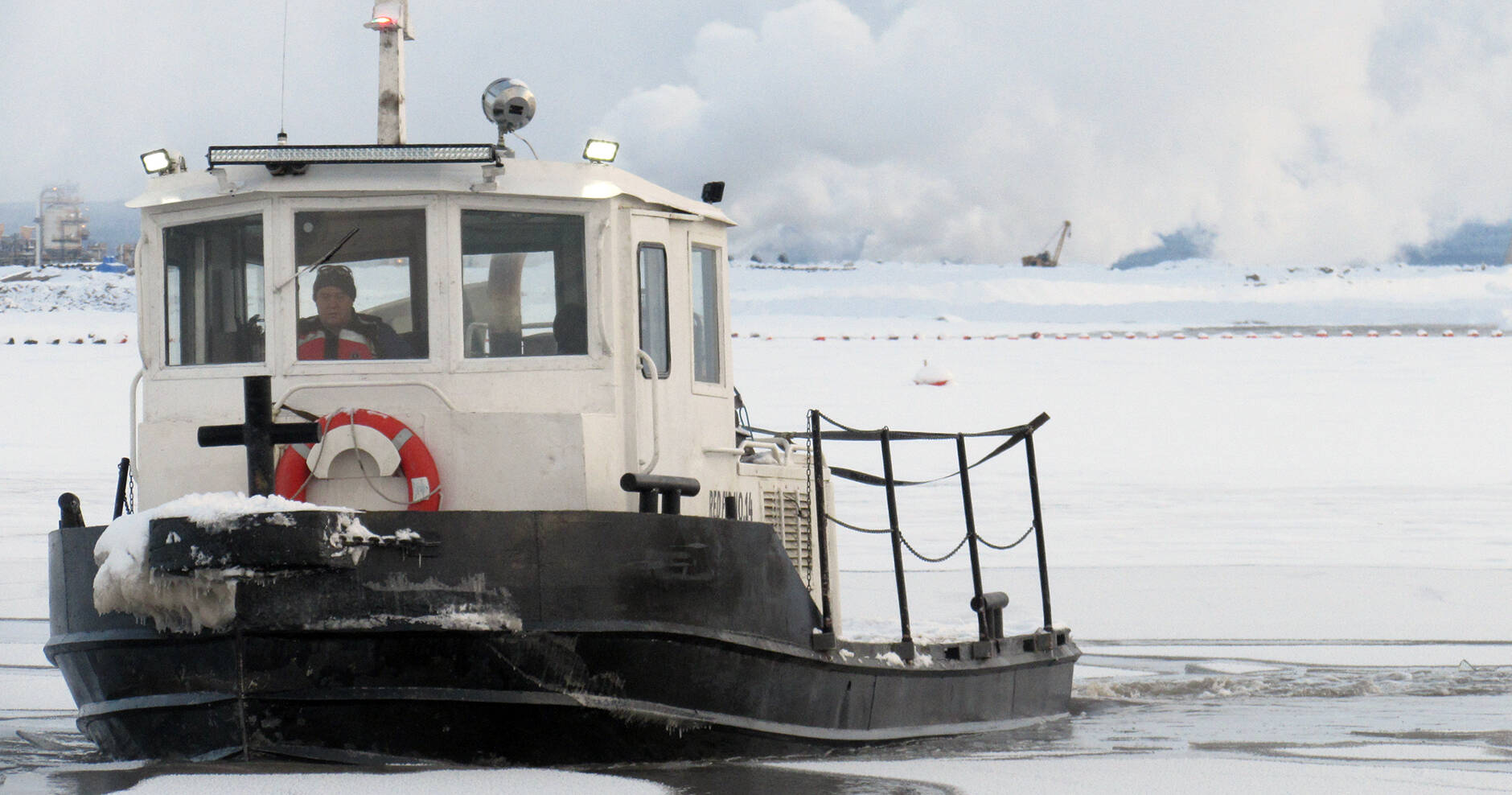 The boat crew also helps with reporting bird activity. They see geese, cranes, herons, ducks, owls, eagles and more, marking the passing seasons by the migrating flocks.
Crew members also ensure the boom that contains bitumen in certain parts of the pond is maintained and securely anchored. Major projects like dredging also require boat support.
"It helps to have some mechanical or industrial skills to do the job," said Tom Moore of SGS, who now holds a Master Limited maritime certification and top rank on Kearl's 'high seas.' "The training is extensive. We started off learning the ins and outs of being a deck hand – tying knots, moving safely around the deck and following instructions."
Staying calm and cool at the helm of a 40-foot aluminum vessel powered by a diesel engine and twin propellers on water that is 40-to-60 feet deep is key to Moore's responsibilities. "We are about control and safety." As captain, Moore also holds medical A3 and marine safety certifications.
There are several ponds at the Kearl site – one regular tailings pond, one 'dry' tailings pond, and other ponds containing no process-affected water, which can make good watering holes for our feathered friends.
In winter, we also keep an ice-free channel open on the tailings pond so plant maintenance and operations personnel can go back and forth to the barge for operating or maintenance activities.
"We have a steel hulled boat that breaks through up to 12 inches of ice and keeps a path clear," says Mark Kapler, mine contracts supervisor. "That keeps the night shift crew busy through the winter months as the ice can form very rapidly when we reach temperatures of minus 45 degrees Celsius".