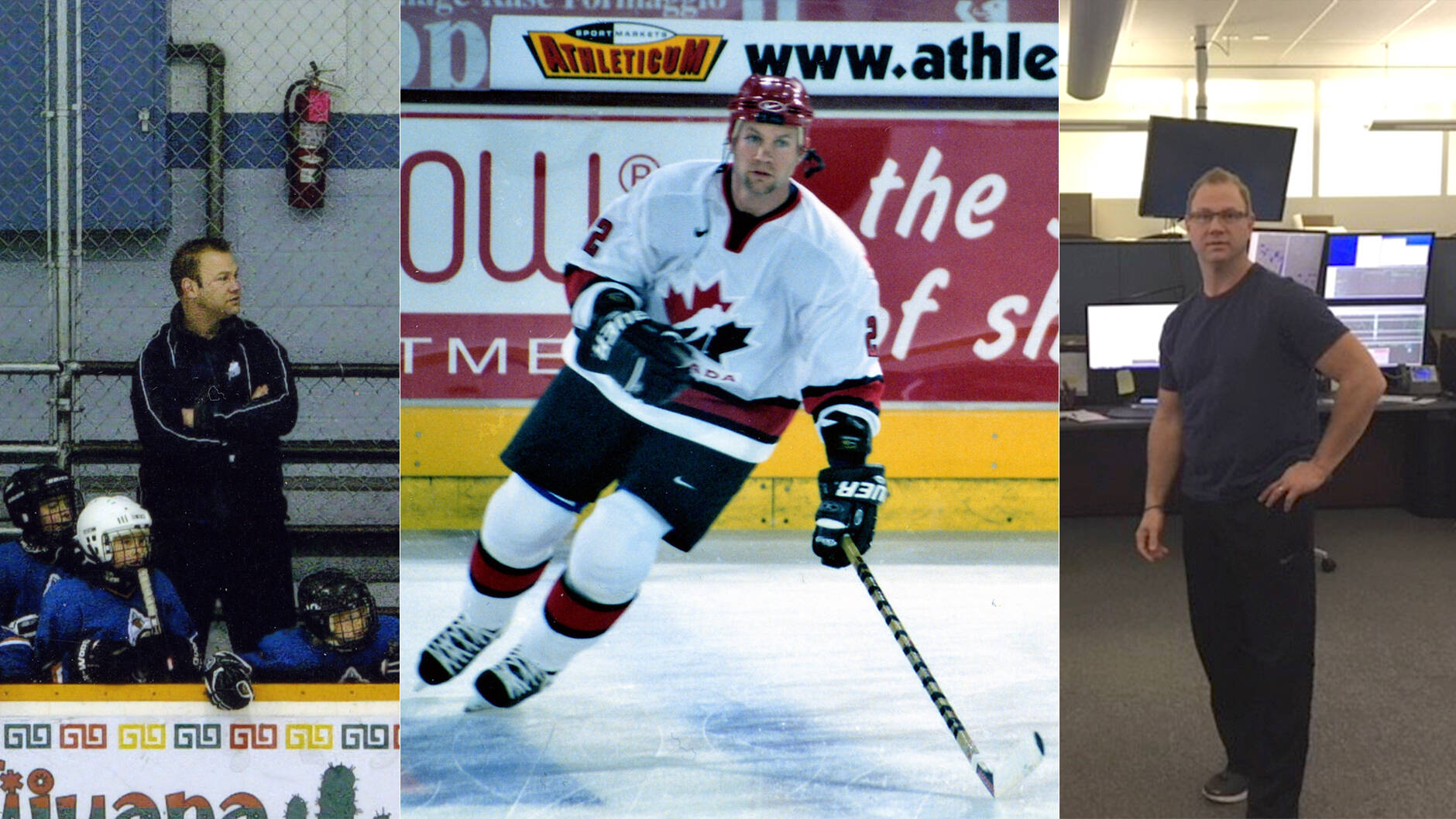 Like any ambitious teenage hockey player at the Quebec Esso Cup in 1988, right winger Joel Savage had his sights set on the NHL. Working in the oil sands was not on his radar.
But 25 years later he has skated full circle. A 16-year pro hockey career is in the record books and Savage now leverages leadership and teamwork lessons from life on blades as a supervisor of Kearl's Mine Operations B Crew.
"It's a real honour to work for a company that made such an impact on me when I was young," Savage says.
As a result of that tournament exposure, Savage was recruited by the WHL's Victoria Cougars and went 13th overall in the first round of the NHL entry draft, to the Buffalo Sabres.
Savage suited up with the Sabres for three games in the 1990-1991 season, and captained Canada's national men's hockey team, logging 39 games in the red-and-white jersey, from 1994 to 1996. Savage went on to be a major force in the IHL/AHL and with professional teams in Germany and Switzerland.
"I didn't have a storied NHL career but I had a really versatile career which challenged me with a lot of adversity. The highs and lows were pretty high profile, but I got to see the world while playing the game I love," he says now.
Hanging up the skates for good is not in the playbook. "I've always wanted to give back to the game that gave so much to me," he says. Returning to Canada after a decade in Europe, Savage coached minor hockey in Cranbrook, but with Kearl's 10-day rotational schedule, he's looking for more flexible avenues to be an ambassador for the game.
"I'm living proof for young people that the things they learn through sport help them in the future, no matter where life takes you." As it turns out, many lessons from stick-handling life on ice, are directly applicable to success in the oil sands.
"The biggest thing I bring to the team at Kearl is motivation to be the best you can be every day, and to help your teammates get there, too."
Savage says a hallmark of the world's best teams, whether in sports or business, is respect. "You work tougher knowing that you are contributing with others, that you matter to your teammates. Every role is important to the success of the team. At Kearl we are one family working towards safety, reliability and profitability. Teamwork is imperative to our success in each of those areas."