From the CFL to Imperial
Meet Patrick Kabongo, safety coordinator at Kearl
Imperial's ties to the Canadian Football League (CFL) and its predecessor, the Ontario Rugby Football Union, date back almost 100 years to 1928 to our sponsorship of the Sarnia Imperials. The Imperials' first season saw them make it all the way to the finals where they lost to the Toronto Balmy Beach Beachers – sadly, they don't name them like they used to...
Back then, the two-time Grey Cup champion Imperials were considered powerhouses, in part because Imperial would offer well-paying jobs to talented players during the depression. This attracted many high-calibre players and workers to the community.
And the more things change, the more things stay the same. Imperial still attracts high-calibre athletes to its operations almost 100 years later.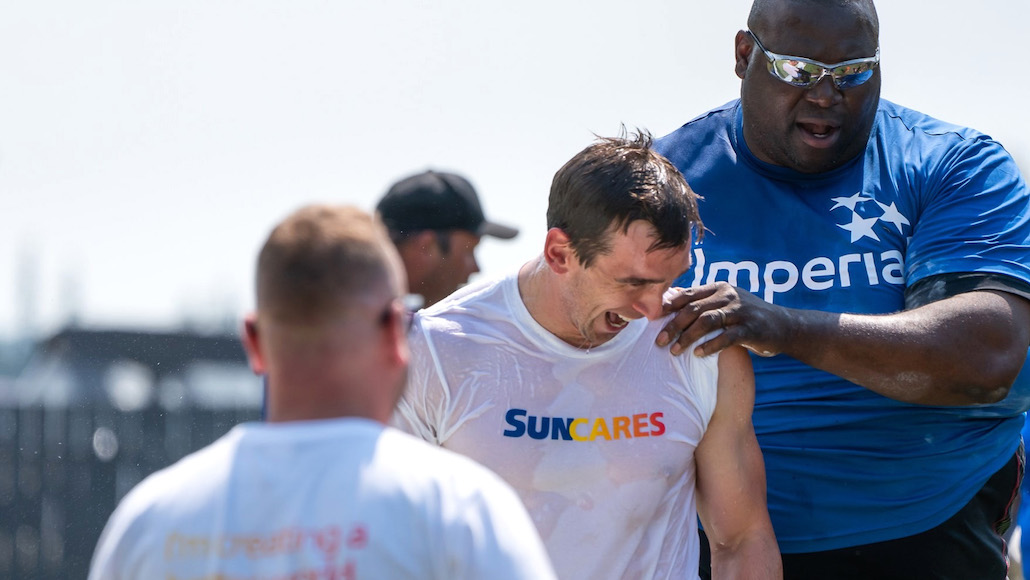 Born in Zaire, which is now the Democratic Republic of the Congo, WaTshidimba "Patrick" Kabongo spent ten years playing in the CFL. After trying out contract jobs within the industry, and turning down a call to return for one more season with the B.C. Lions, Kabongo chose to come work for Imperial at our Kearl oil sands operation as a safety coordinator.
Kabongo's role means he supports a crew at Kearl for any health and safety related questions or concerns. He coaches employees on how to perform safe behaviours and he also helps to ensure compliance with safety standards and best practices.
The skills that Patrick picked up on the football field are instrumental to his work life. He says the biggest transferrable skill is being able to work as a member of a team, "knowing that my part is this, and if I do this job well, other people can do their jobs well. We can count on one another."
Patrick adds that if it wasn't for his time in the CFL, he wouldn't have come this far. He says you have to be disciplined, detail oriented and understand why people do what they do.