Employee discovers deepest Canadian cave
Kathleen Graham breaks records, diving 670 metres down Canada's deepest cave
Determination, a passion for adventure and curiosity, is what led Imperial employee Kathleen Graham to discover Canada's deepest cave (Bisaro Anima), located just north of Fernie, B.C. At Imperial, Kathleen is a controls advisor for the Upstream CSC's, but in her free time Kathleen is president of the Alberta Speleological Society.
Kathleen has been co-leading the exploration of Bisaro Anima since its discovery in 2012. In October of last year, she was first to lay eyes on the sump - a channel in the cave pooled with water. The discovery changed the exploration focus from bolts and ropes to scuba gear, allowing the team to push the cave further when they returned in December.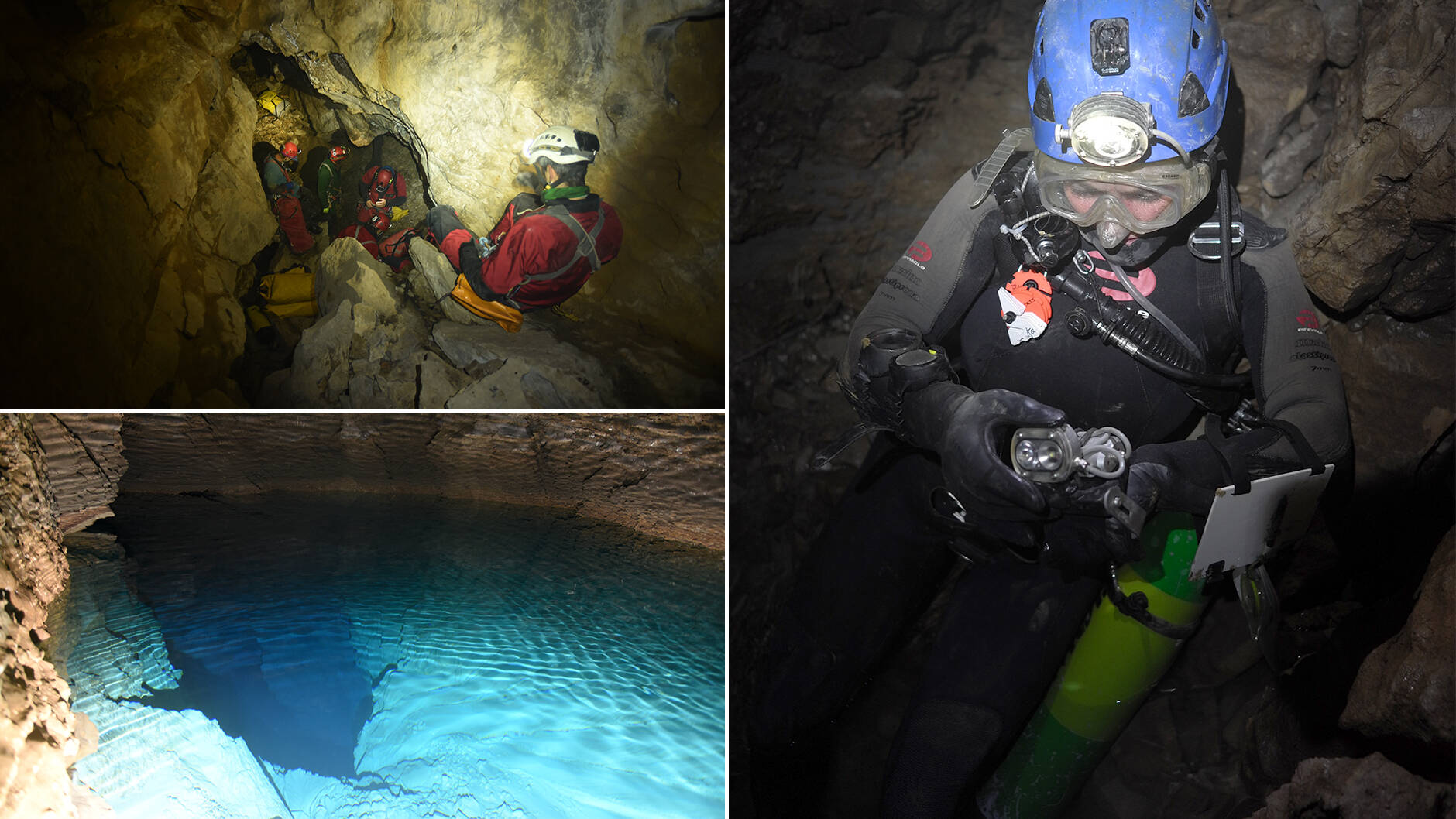 "The logistics of hauling 80 pounds of dive gear five kilometres through a mountain are complex, not to mention all the other gear for nine people to spend a week camping in two degrees and 100 percent humidity. We hauled ~540 pounds of equipment into the cave. "
However, that equipment is what helped Kathleen successfully complete the dive and survey to 670 metres depth, that's more than three Calgary Towers stacked. "This isn't the end of exploration," said Kathleen, "but it's a huge milestone along the way."
The exploration of dry and underwater passage at Bisaro Anima will continue this summer. The team is conducting further dye tracing studies to understand the hydrology and continues to collect samples for DNA identification from this unique biome.