Indigenous community members bless lake construction project
New lake, being built by Imperial, named in honour of local trapping family
Many familiar with starting a meal with a blessing may not know that a blessing is also important prior to the start of a major construction project in the oil sands. This is something Imperial learned from its Indigenous neighbours near the company's Kearl oil sands mining operation.
In October 2019, prior to the start of construction, a blessing was held at the future site of a new lake called Lake Tourangeau. The second of three compensation lakes to be built to replace fish habitat impacted by Kearl's mining operations.
The blessing event was led by members of the Kearl Reclamation Planning Group, which is made up of elders and community members from seven neighbouring Indigenous communities. The name of the lake, Lake Tourangeau, was also unveiled at the event. The name was chosen by the planning group to honour a prominent trapping family local to the area.
"I was born on the land in this area, so I know the land," said Shirley Arthurs, an elder from the Fort McMurray #468 First Nation and a member of the planning group. "To me the land is very important. To see it put back, brings back the happiness that it's going to work... for us."
The blessing will not be the group's only interaction with the lake.
The reclamation planning group will continue to visit Lake Tourangeau during construction to provide traditional knowledge which is incorporated into Imperial's design, monitoring and reclamation plans and activities. As an example, information could be shared to guide the selection of traditional and medicinal plants and habitat features to support a variety of wildlife.
This collaborative approach isn't brand new for Imperial, which worked with its Indigenous neighbours and the reclamation planning group to build Muskeg Lake, Kearl's first compensation lake that was completed in2013. Muskeg Lake sits adjacent to the future Lake Tourangeau.
Signs of success at Muskeg Lake include traces of wildlife now living in and around the lake, and the detection of nine species of fish in the lake.
Construction of Lake Tourangeau began in November 2019 following the blessing event. The Lake design was completed by Mikisew Advisian a partnership between the Mikisew Cree Group of Companies and Worley Parsons. Construction of Lake Tourangeau is scheduled to be complete in 2024.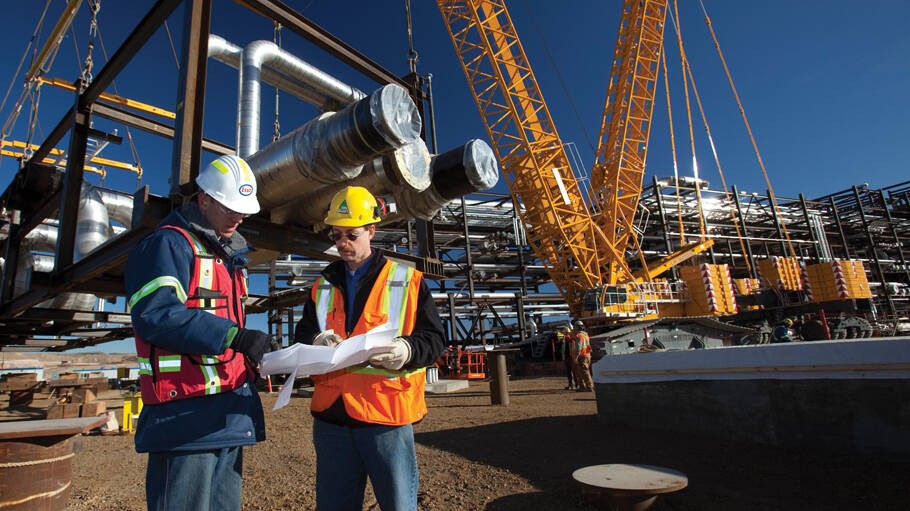 Kearl
Kearl is considered one of Canada's highest-quality oil sands deposits and is being developed with technology innovations that reduce cost and enhance environmental performance.