National Aboriginal Outreach Program (ACTUA)
Aboriginal youth are the fastest growing population in Canada yet they are sharply under served in STEM (science, technology, engineering and mathematics) education and underrepresented in STEM careers.
National Aboriginal Outreach Program (ACTUA)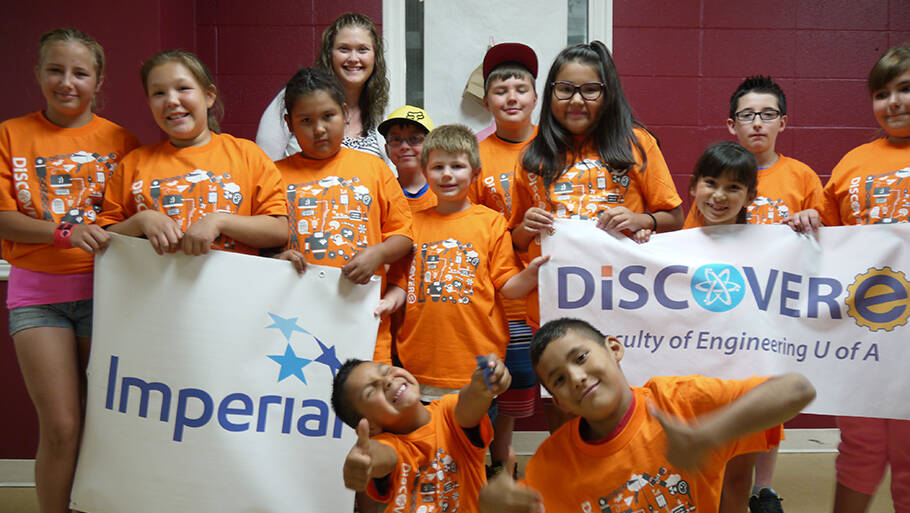 The National Aboriginal Outreach Program developed by Actua means to reverse this trend by engaging Aboriginal youth in hands-on, culturally and locally relevant STEM experiences.
Did you know? Actua annually engages 30,000 Aboriginal youth in 200 communities across Canada in STEM school workshops and week-long camp experiences.
Imperial supports Actua in the development and delivery of STEM programs to Aboriginal youth across Canada and in First Nation communities where Imperial employees live and work. In the eight years of our partnership with Actua, 200,000 Aboriginal youth have participated.
From school workshops to week-long camps, Actua's programs go beyond traditional science activities to provide inspiring, real world experiences. Through design and build challenges, participants discover the engineering that goes into construction on permafrost, the design of an Arctic ice runway for a jet, land restoration or the exploration and extraction of minerals.
Throughout Actua's programs local mentors introduce students to a wide range of STEM careers – from environmental to civil engineering, and computer sciences to medical technology. Perhaps the greatest discovery of all is the role each can play to shape the economic future of their communities and their country.
Learn more about empowering Aboriginal youth in STEM education and careers.