Indigenous Women in Community Leadership program
Imperial is a founding sponsor of the IWCL program and has provided contributions of $3 million since 2010.
Indigenous Women in Community Leadership program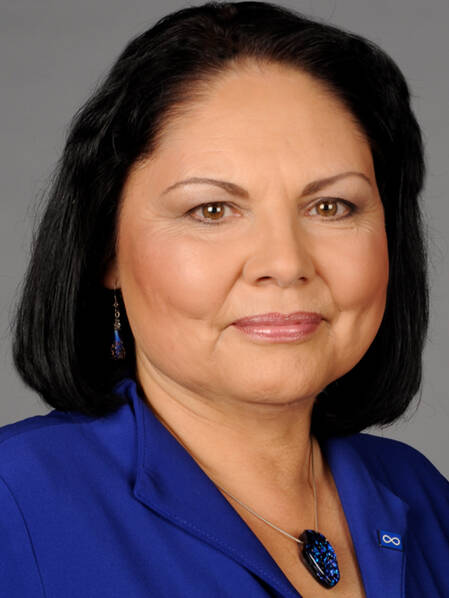 "The impact of empowering and providing Indigenous women with the tools to make a positive change in their communities, is extremely rewarding to witness as a mentor and Métis woman," says entrepreneur, mentor and advisor to the Indigenous Women in Community Leadership (IWCL) program, Dr. Marie Delorme.
IWCL provides Indigenous women from across Canada the opportunity to meaningfully connect, and build leadership skills to make a difference in their communities. "This program enables First Nations, Métis and Inuit women with the skillset to tackle the known challenges in Indigenous communities, while positively influencing the lives of their people," says Dr. Delorme.
In addition to attending an internationally recognized leadership program, IWCL participants benefit from the mentorship of Indigenous women leaders during the development of their community-driven initiatives. Many valuable projects have been implemented in Indigenous communities by IWCL graduates including economic development initiatives, community gardens to increase food security, and community walking tours in an effort to promote healthy living.
"Growing up in the 1950s, a time where racism was very prominent, there was no pride in being an Indigenous person. That is changing now. It is wonderful to see so many young Indigenous people take pride in their heritage, and make positive impacts in their communities. IWCL encourages young Indigenous women to do exactly that, and I am honoured to be a part of this program."
About IWCL
IWCL is a four-week program, the only one of its kind in Canada for Indigenous women, and is hosted at the Coady International Institute in Antigonish, Nova Scotia. The program provides successful candidates with a full scholarship funded by Imperial that includes tuition, travel, accommodations and meals.
Learn more about the IWCL program, and the Indigenous women who are making a difference in their communities.