Imperial has more than 5,500 staff across Canada, needless to say we are not all the same – and that's a good thing. Imperial's focus on diversity and inclusion helps create a workplace where people's unique contributions and perspectives are respected and valued. These different ideas and viewpoints ultimately strengthen the company and help it grow and innovate.
Why inclusion & diversity is a priority
Represent and respond to a diverse stakeholder base
Our company's successful operation in Canada is based on a long history of understanding and responding to the expectations of our stakeholders. Our employees, customers, the communities where we operate, the contractors we work with, and governments all have a stake in what we do and how we do it.
Attract and retain the best employees
The global pool of candidates is shrinking. Experienced workers are reaching retirement eligibility, and there will be fewer skilled people in the labour pool to fill jobs as they become available.1 For our company, women and men, new immigrants, people with disabilities, Indigenous people, youth, experienced workers and others are all important talent markets. When our workforce is diverse and our organization is inclusive, our company stands out in the competition to attract and retain talent.
Improve productivity, innovation, teamwork and decision-making
When our workplace is inclusive, new perspectives and innovative ideas will surface, resulting in new technologies, product ideas, markets, and ways of doing business for our company. Research has consistently demonstrated that diverse teams have the potential to be much more productive and innovative than homogeneous teams.2 Diverse team members can see the same thing differently, which provides entry into a variety of points of view and avoids groupthink. Diverse teams call for inclusive leaders and collaborative team members to ensure the benefits of multiple perspectives are achieved, and the potential risks of conflict are reduced.3
How we implement diversity
Develop skills through community outreach and investment
Educated communities, where all citizens are valued and productive members of society, help provide a stable and prosperous operating environment. Creating awareness of skills requirements and providing better access to training helps remove barriers to employment and builds local capability that allows companies, including ours, to access the full range of the best talent for building our workforce. Imperial has a long history of supporting educational programs and strengthening the communities where we operate.
Support and maintain an inclusive work environment
The benefits of diversity are not automatic. An inclusive work environment must exist to harness the benefits of a diverse workforce. Superior business results in the long term are promoted by having an inclusive work environment where individual differences are respected and valued and where all employees are encouraged to contribute fully. Maintaining an inclusive work environment requires specific and deliberate actions and behaviours – being aware, understanding and applying judgment in decisions that affect people – to foster an environment that respects people's dignity, ideas and beliefs. Imperial expects all employees to support and maintain an inclusive work environment.
I&D in action: The company participates in campus activities to reach diverse target audiences. For example, the Cold Lake Women in Wage reach out to the Women in Technology program at NAIT to promote careers in wage with Imperial.
I&D in action: At Imperial, we provide access to adaptive and ergonomic devices to help all employees, this can be especially helpful for those with disabilities. The new Ergo Lab at our Quarry Park campus in Calgary provides even greater transparency and accessibility to the many tools that are available. Comprehensive benefits and EFAP programs also allow employees to access additional medical and wellness supports as needed. Learn more about Kimberley Mullins and her story as an Imperial employee with a disability.
I&D in action:
Imperial shares direct and indirect job opportunities with Indigenous communities, and Indigenous non-profit organizations across Canada. Imperial is also working towards Progressive Aboriginal Relations (PAR) certification.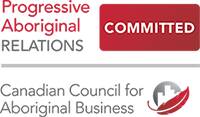 Recruit and select qualified candidates
To meet the business needs of our ongoing and growing operations, Imperial seeks to attract a premier workforce from the broadest possible candidate pool. Our recruitment strategy includes special efforts to reach out and attract a full range of qualified and diverse individuals – including those we might not have reached through our traditional methods and those who might not have previously considered a career in oil and gas. Our recruitment and selection processes emphasize qualifications, equity and fairness to ensure all individuals are considered equitably.
I&D in action: we have been offering diversity training for over a decade.
Over 1,500 managers have participated since 2001.
In 2008, a half-day training program was created for employees. Over 500 employees have participated.
Employee resource groups
Imperial maintains a supportive work environment through a range of development and networking programs including, employee-led diversity networks. Examples of Imperial diversity networks are included below:
Women
Did you know? Two out of four of our most senior managers are women. Imperial leads the top 25 Canadian companies in regards to female executive representation at 33 percent.4
The company has Women's interest networks at the majority of our sites to support the professional development and personal growth of women at Imperial.
Indigenous
Did you know? Our operations/business activities are located within the traditional territories of one sixth of Canada's Indigenous peoples.
Imperial has Indigenous employee networks at a number of our operating sites across Canada.
Learn more about Rachel Marcel and her story as an Indigenous employee at Imperial.
Lesbian, gay, bisexual, and transgender (LGBT) persons
Did you know? Imperial's PRIDE employee resource group celebrated its fifth anniversary in 2017. The group was founded by two employees and has grown to more than 150 members in the first five years. The group is affiliated with the ExxonMobil PRIDE employee resource group, which has over 1,000 members globally.
Learn more about Mark Matlock and his story as an LGBT employee at Imperial.
Visible minority
Did you know? One-in-five people are foreign-born in Canada.5
Learn more about Bhuvanesh Selvakumar and his story as a minority race employee at Imperial.
In 2017, our BEST (Black Employee Success Team) employee network was formed.
Imperial is an Employer Partner with the Canadian Centre for Diversity and Inclusion (CCDI).
References
1. Deloitte White paper, The Road to Inclusion: Integrating People with Disabilities into the Workplace, July 2010.
2. Scott E. Page, The Difference: How the Power of Diversity Creates Better Groups, Teams, Schools and Societies, Princeton University Press, 2007.
3. Only skin deep? Re-examining the business case for diversity. Deloitte Point of view, Human Capital Australia, September 2011.
4. 2017 Canadian Securities Regulators, Staff Review of Women on Boards and in Executive Officer Positions – Compliance with NI 58-101 Disclosure of Corporate Governance Practices
5. 2011 Census, Statistics Canada.